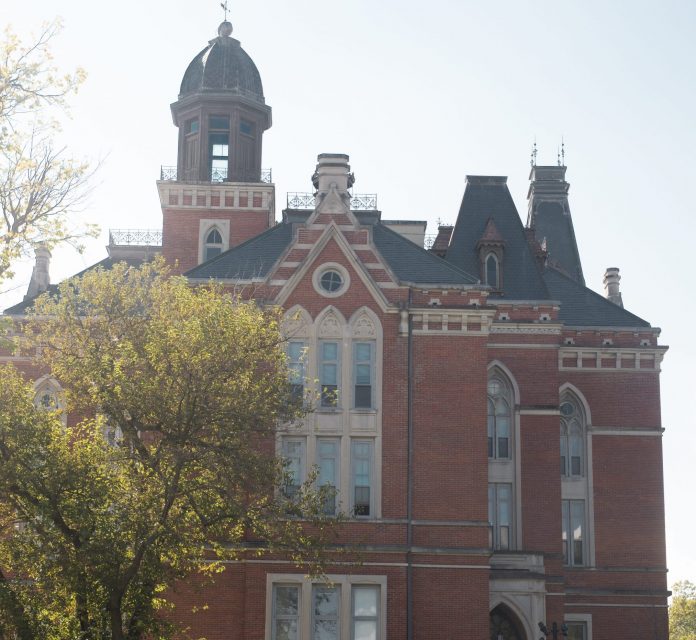 Thirty-six faculty members have accepted the buyout offered to those of retirement age last spring, according to Dave Berque, interim vice president of academic affairs, who made the announcement at a faculty meeting Monday. All 36 will be leaving DePauw University at the end of the 2019-20 academic year. Thirty-one of the 36 faculty members are tenured.
According to the Office of Institutional Research, DePauw employed 270 faculty members last year meaning faculty will decrease 13% next year.
More faculty members plan to retire after this year. By 2024, all retirements with resignations and phased retirements will total 51, including 45 tenure lines.
Before the official numbers were announced, professor of English Susan Hahn asked Board of Trustee member and chair of the presidential search committee Justin Christian if the Board of Trustees would be more available this year.
"I'm hoping that the board is aware that we have been through tremendous upheaval in terms of sort of shocking leaving of Brian (Casey), of Mark (McCoy), of Anne (Harris), of Tamara (Beauboeuf), over the last few years," Hahn said.
Former DePauw President Brian Casey left DePauw at the end of the 2015-16 academic year. Current President Mark McCoy announced in May that he would leave at the conclusion of the 2019-20 academic year. Former Vice President of Academic Affairs Anne Harris accepted a position at Grinnell College, leaving DePauw at the end of the 2018-19 academic year. Tamara Beauboeuf, former dean of faculty, left at the conclusion of last year also.
"And we've also had some 30 faculty who are going to be leaving which I am not quite sarcastically referring to as a mass casualty event," Hahn said at the meeting. "We need as many opportunities to talk to the board this year as possible about what the future of DePauw looks like."
According to Berque's presentation, arts will lose seven tenure professors, humanities will lose 16 tenure positions, science and math will lose 11 tenure positions and social sciences will lose 10 tenure positions prior to replacements.
Berque said that he believes these numbers are in addition to six or seven faculty members that have already left DePauw in the last several months.
In addition to the people Hahn mentioned, Myrna Hernandez, former dean of students, left the same time to take a position at the College of Wooster. Renee Madison, former senior advisor to the president for diversity and compliance and the Title IX coordinator, took a position as director of human resources for the City of Indianapolis last April. This month, Matt Abtahi, interim director of the center for diversity and inclusion, announced he would be leaving for a position at Northwestern University on Sept. 11.
The university offered the buyout in what it said was an effort to combat the university's $193.5 million in liabilities and counteract the annual budget that is projected to operate at a $5 to $6.5 million deficit over the next several years. Fifty-six full and part-time staff positions were also eliminated on June 30 for the same reason.
This is the second time the university has offered buyouts in the past three years, the previous happening in 2017.