After months of planning, the DePauw Contemporary Ensemble will host their first DePauw Art Walk this weekend. The interactive art festival will take place...
355 days. That's how long it had been since junior Cami Henry had looked into the eyes of an opponent when she finally stepped...
Music fans can support their favorite musicians in so many ways, whether it be streaming their new music on Spotify the day it's released,...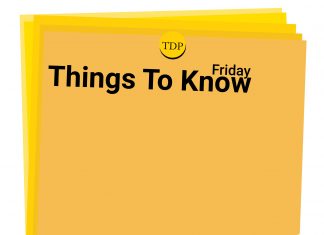 1. Updates to COVID-19 Regulations An email sent on Thursday, April 15 by the COVID-19 task force highlights updated COVID-19 regulations. There will be one final round of review of policies that could be considered for potential adjustment after April 28. Starting Friday, April 16, the following changes will be...
Greencastle
scattered clouds