In 1990, 32 years ago, Gail Smith and a friend decided to start a tea room that was only open for lunch in Greencastle,...
The DESPYS returned to DePauw's campus this Tuesday after a three-year hiatus, hosted by the Student-Athlete Advisory Committee (SAAC). The DESPYS are DePauw's spin...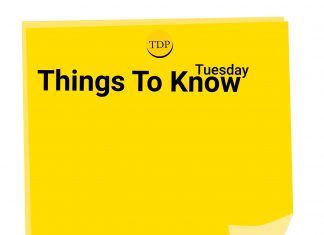 1. Tranquil Tuesdays Stop by the Union Building basement between 3:00 p.m. and 5:00 p.m. to pick up arts and crafts supplies! RSVP by visiting campus labs. For additional information about this event, contact campusactivities@depauw.edu. 2.  Internship Drop-In Advising If you're interested in a winter or spring term internship, head over to...