Feb. 17-18, Gamma Iota Sigma (GIS) Delta Gamma Chapter representatives had the opportunity to participate in the annual regional conference in Indianapolis, alongside hundreds...
Semi-retired NBA executive and senior advisor Rick Sund paid DePauw's campus a visit on Wednesday, Feb. 8 to speak to students about his professional...
As the weather begins to get warmer and we are left with the first inklings of spring, you may find yourself with cabin fever,...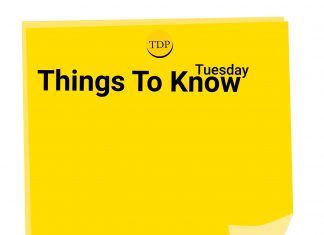 1. Tranquil Tuesdays Stop by the Union Building basement between 3:00 p.m. and 5:00 p.m. to pick up arts and crafts supplies! RSVP by visiting campus labs. For additional information about this event, contact campusactivities@depauw.edu. 2.  Internship Drop-In Advising If you're interested in a winter or spring term internship, head over to...
Greencastle
overcast clouds