Ford Baker wasn't even running track and cross country when he started high school. Now, he's DePauw's record holder for the 3000-meter run and...
EVERFI's courses are mandatory for all DePauw students to participate in. The required courses for first-year students are AlcoholEdu for College, Sexual Assault Prevention...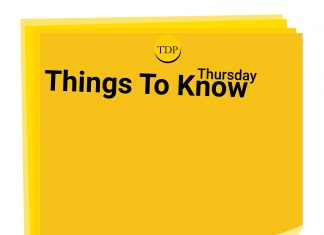 1. Marine Conservationist Dr. Amanda Vincent Speech Dr. Amanda Vincent, marine conservationist and the 2021 recipient of the Indianapolis Prize, will be speaking on campus today in the ballroom of the Union Building at 11:30 a.m. The event is free and lunch will be provided. To RSVP and get more...