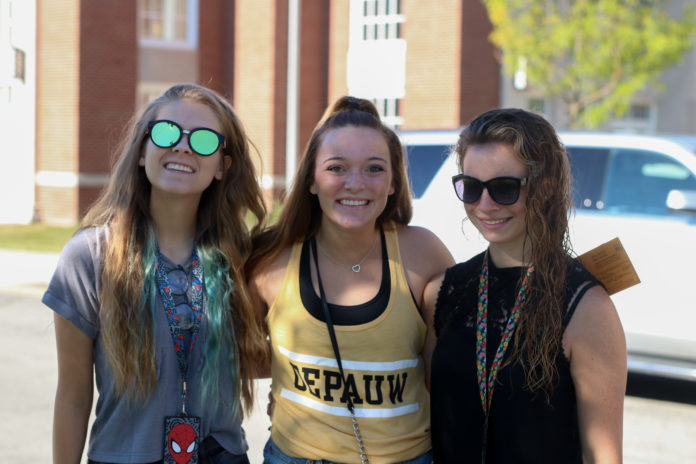 Members of DePauw University class of 2021 and their families arrived in Greencastle on Aug 18 as part of first-year orientation, campus-wide procession, and opening convocation. New students gather in the Ubben Quad and begin a to walk around DePauw's campus accompanied by bagpipes.
The Procession route goes down Anderson Street, past East College, and into the Green Center of Performing Arts College Avenue entrance. Upperclassman traditionally line the procession route and cheer for the incoming first-year class. Students are lead into Kresge Auditorium in the Green Center where faculty, DePauw alumni, and student leaders address the incoming class and welcome them to DePauw.
Speakers at Friday's convocation included DePauw University President, Mark McCoy, Vice President of Academic Affairs, Anne Harris, and DePauw Student Government student body president, senior Erika Killion.
The photos in this featured gallery were captured on Aug. 18 and showcase the events of the day for first-year students.
DePauw University class of 2021 opening convocation