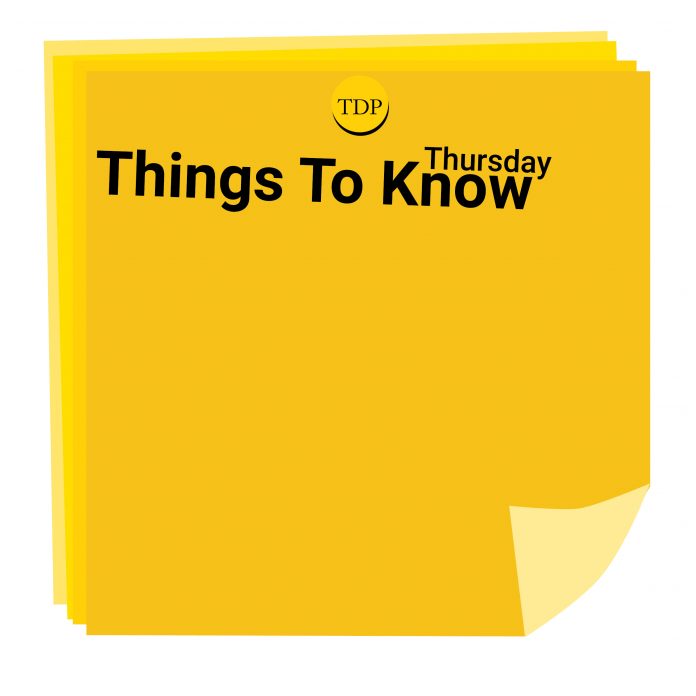 1. Wellness Center Closed on Friday (April 2)
The DePauw Health Wellness center will be closed tomorrow (Friday, April 2) due to staff being utilized for the mass COVID-19 vaccine clinic in the Lily Center, according to an email sent to students by Stevie Baker-Watson. 
The Health Wellness Center will reopen on Monday (April 5) with its regular hours. 
2. Visitors, Vaccines, and Everything COVID-19 
In the last two weeks, COVID-19 policies on campus and in the larger Putnam County communities have faced several new changes. 
On campus, a revised visitor policy has been in place since March 26, after the COVID-19 Student Working Group put forth a revision to the highly scrutinized no-visitor policy for University and Greek-owned property this semester. 
Additionally, on April 2, Johnson & Johnson vaccines will be available for DePauw students ages 18+ after Governor Holcomb's announcement that Indiana residents 16+ would be eligible for vaccines after March 31.  
For more information on these policy changes, read the full story by Thomas Curt here.
3. Rise in Hate Crimes Against the Asian Community
Eight individuals, six of whom were identified as Asian women, were shot and killed at a massage parlor and spas in Atlanta on March 16.
Much of the public reacted to this stating that it was a racially-motivated hate crime against the Asian, Asian American and Pacific Islander (AAPI) community. This pandemic has seen an increase in the amount of hate crimes against Asians by 150%. For instance, on Monday, March 29, a 65-year-old Filipino woman was assaulted in New York while walking to church, with the NYPD Task Force still investigating and looking for the suspect.
DePauw's response included an online session for Asian, Asian American, and Pacific Islander communities which was hosted by Dr. Amanda Kim, DePauw's first vice president for Diversity and Inclusion, on March 18, 2021. The goal of the session was to allow students and faculty to share their honest feelings in response to the Atlanta shooting which is regarded as a hate crime against Asians. 
For more information on DePauw's response to these hate crimes, as well as additional student resources, read the full article by Ayu Takayanagi here. 
4. Class of 2025 enrollment numbers show improvement from previous years
On Mar. 15, Terry Cowdrey, DePauw's interim vice president for enrollment management, sent an email to DePauw employees about the incoming Class of 2025. According to her email, the school currently has 270 housing deposits—the first financial commitment students make to the university. 
In 2018, the school had 185 deposits by Mar. 15, and in 2020, the school had 163 deposits, so this year marks an increase for commitments so far. The deadline for housing deposits is May 1. Cowdrey's email also noted higher commitment to the School of Music and specific programs on campus like the Fellows and Servicio programs. 
For more information on the increase in housing deposits, read the full story by Abigail McArthur-Self here.