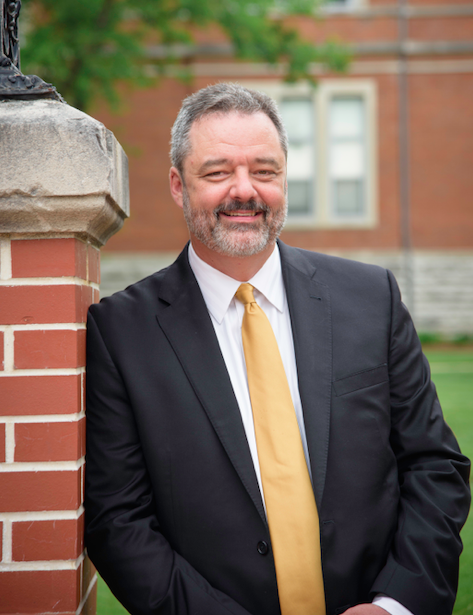 This story will be updated.
President Mark McCoy will resign after the 2019-2020 academic year, according to an email announcement this morning sent to students from Kathy Patterson Vrabeck, chair of the Board of Trustees.
Vrabeck commented on McCoy's contributions to the university, "In partnership with the Board, he has undertaken necessary strategic change to strengthen our academic and financial future, while launching critical initiatives to ensure student well-being and success."
During his last year, McCoy will oversee the fundraising campaign as well as the renovations of the new first-year residence hall and Roy O. West library.
McCoy began his tenure at DePauw in 2011 as the dean of the School of Music. From there he established the 21st Century Musician Initiative (21CM) as well as cultivating the school of music and DePauw's image as a destination for Greencastle.
Throughout the past year, McCoy has been at the center of criticism from faculty, staff, alumni, and students regarding his response to multiple racist bias events last spring and this fall, healthcare cutbacks for faculty and staff, a vote of no confidence, and faculty and staff layoffs.
McCoy also sent an email to faculty this morning, "After some reflection about the future for DePauw, my family, and me, I came to believe that after leading through so much change, DePauw can now move forward best with new leadership."
He thanked faculty for their continual service to DePauw students and expressed confidence in the transition to a new president. "I am proud of the work of each member of this administration to make DePauw safer and more financially stable and I believe a new president will have a solid foundation on which to build."
According to the email from Vrabeck, the Board of Trustees will start a transition plan "immediately" along with the help of faculty, staff, and student leadership to search for DePauw's 21st president.
Liz Cottingham contributed to this article.