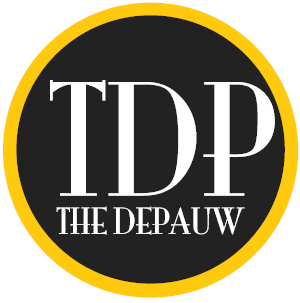 With over 85% of the vote, DePauw University faculty passed a motion in support of DePauw becoming a sanctuary campus.
The deliberation lasted for over an hour on Monday afternoon and resulted in an affirmative vote of 84 to 12.
The motion was presented at the faculty meeting by: Rebecca Alexander, assistant professor of education studies, Angela Castañeda, associate professor of anthropology and chair of the sociology and anthropology department, Glen Kuecker, professor of history, and Alejandro Puga, associate professor of modern languages and chair of the modern languages department.
According to Kuecker, a sanctuary campus would mean the University would not facilitate any immigration agencies to come in and forcibly remove undocumented students, Public Safety would not act on behalf of the federal government, and that the University would share statistics regarding the immigration status of students with the federal government unless they are required by court order.
During the meeting, President McCoy spoke about the University's new support website for students. The website gives statements from the University, admissions and financial aid information, campus resources, and off-campus resources. The link is: http://www.depauw.edu/studentacademiclife/undocumented/
McCoy also spoke about how he is looking into legal procedures to develop DePauw as a sanctuary campus in addition to giving students resources.
"We are united in our support of DePauw students, and will always act in ways that reaffirm our shared values and our commitment to our students," McCoy said. "It is important that each student knows and understands the resources available to them and that are full and valued members to our community."
McCoy also took the time to clarify what DePauw currently does, and what it will continue to do. "We do not share information with outside agencies, and campus safety officers do not solicit information concerning status," McCoy said. "We attract, enroll, and educate students without regard to race, gender, ethnicity, status, or sexual orientation."
Other members of the faculty are committed to working to protect students."It [the motion] speaks to our interconnectedness as a community," said Vice President of Academic Affairs, Anne Harris.
Currently, Harris and Senior Adviser to the President for Diversity and Inclusion and Title IX Coordinator, Renee Madison, are working on scheduling free legal services to support undocumented students. In addition, a support group is being formed to help students.
"The idea is to be a flexible and responsive group that will meet in a sustained way to provide information and have effective knowledge available and accessible to students," Harris said.
Many professors and faculty were supportive of the sanctuary campus. "We need to be proactive, not reactive," said Doug Harms, professor of computer science. "We need a strong concrete statement that provides assurance that no matter what happens, we will be there."
"A part of this seems to be standing together with other campuses who are here," said Meryl Altman, professor of English and women's studies. "The general idea here is a very practical thing."
Some faculty members were concerned about how a sanctuary campus would be able to actually help students. "Are we misinforming students with a term that makes us feel pretty good about ourselves, but where we are offering a limited set of protections?" asked Kevin Moore, professor of psychology and neuroscience.
Mostly faculty felt very passionately about putting pressure on the Administration to make DePauw a sanctuary campus. "The members of our community who feel threatened need more than a website or committee to show them we are here to protect them," said Harms. "When I met with students about this none of them said we need a website."