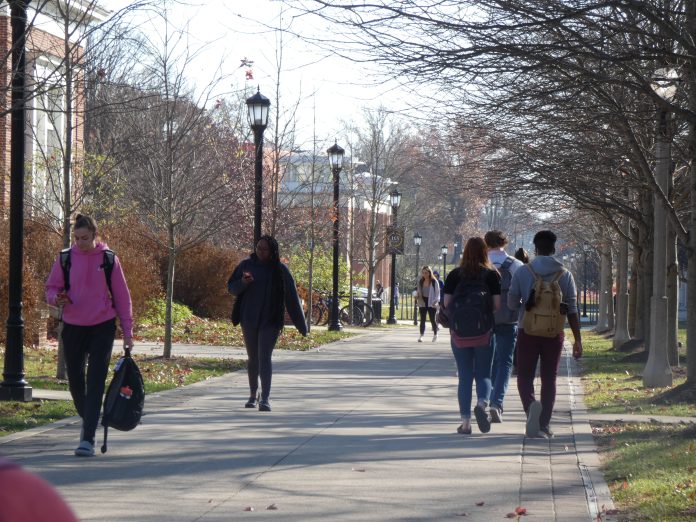 According to an email sent on Feb. 23, DePauw's cost of attendance has risen to nearly $72,000 for the 2023-2024 academic year due to a 3% increase in tuition, room, and board. With the rise of tuition, room, and board, there have been mixed opinions from the returning DePauw students as they speak on the news about the 3% increase.
Concerns that have arisen among current students include but are not limited to garnering enough finances to continue their studies at DePauw, how the room and board will affect their federal and private loans, the future of students of color who currently attend and are looking to attend DePauw, and more.
Sophomore Kay Sikana has their concerns about the uptick in tuition and now has to look into other resources to fund their DePauw education.
"The tuition increase means I am now trying to find outside resources and scholarships to aid in the payment of tuition. I'm thinking about how I can take up more work during the breaks as well in order to alleviate personal costs for my parents which [are] contributing to the height of my stress level and setting me up for the struggle in my final years as a university student," Sikana said.
Sikana also spoke on how the influx could affect domestic and international students of color.
"This increase is definitely going to alienate students of color who don't qualify for certain scholarships and opportunities on campus. As an international student, thinking of spending less on personal endeavors as well as having even less frequent flights back to my home country is quite devastating," Sikana said.
They continued, "It puts an economic wedge between the experiences of certain demographics on campus, meaning that students can experience a holistic education or not based on an identity outside of their academic potential or work ethic."
In the consideration of another rise in tuition, Sikana does not think the diversity of the student population will continue to take a positive turn.
"If DePauw raises their tuition, I suspect that diversity on campus which is already quite scarce will become a concept of the past," Sikana said.
Though the tuition increase will not affect her, sophomore Anabella Manzo backs this insight of how the tuition increase may affect her fellow students and peers.
"The increase in tuition does not affect me due to having enough financial aid when joining DePauw. [My] family has enough saved for [right] now," Manzo said. "I think it will impact [students'] choice to stay [at] DePauw [as] there are more school [options] available for them that are a lot more affordable."
Information about the tuition increase can be found in the link here and further student opinions about the concerns of housing conditions can be found here.