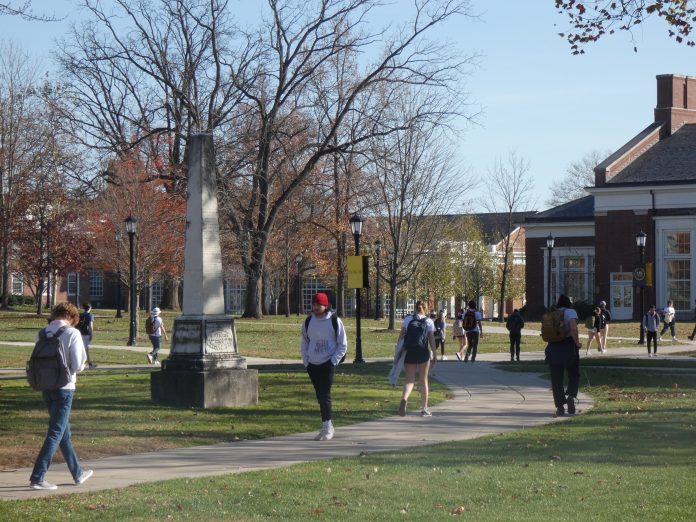 DePauw's cost of attendance is nearly $72,000 for the 2023-24 academic year due to a 3% increase in tuition, room and board, according to an email sent to students on Feb. 23 from Vice President of Enrollment Mary Beth Petrie and Vice President of Finance and Administration Andrea Young.
"We understand the financial commitment you are making to a DePauw education and are sensitive to the impact of tuition increases on family budgets. Accordingly, we work diligently to manage university expenses and minimize increases in tuition and fees," Petrie and Young said in the email.
Young said she believes in keeping DePauw accessible to students, which is why the administration tried to keep the increase at 3%, unlike DePauw's peers whose increase is upward of 6%.
"The tuition increase was driven by the fact that we do have [an] increase in costs due to inflation. It has nothing to do with the university's budget deficit," Young said.
The email reiterated that DePauw's tuition fees contribute to providing financial aid for students.
"In support of student education, this year DePauw provided over $60 million in student scholarships and financial aid, an amount equivalent to 35% of our total operating budget. Notwithstanding inflationary pressures, investments in and fundraising toward student financial aid and scholarships remain a top priority for DePauw," Petrie and Young said in the email.
Young added that students should talk to the financial aid office to determine whether their scholarships will be adjusted accordingly.
"My understanding is scholarships don't change from year to year typically, but individual students can always discuss with financial aid their own individual circumstances and what options might be available for them," Young said.
In response to last year's 2.6% tuition increase, DePauw increased its minimum wage for campus jobs. This year, according to Young, it is unclear whether there will be an increase in the minimum wage.