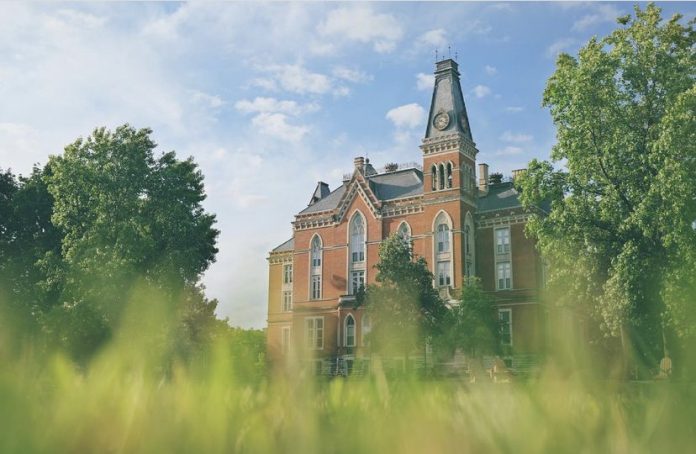 There has been an overall 2.67% increase in DePauw tuition and fees for the 2022-2023 academic year, including a $1,500 or a 2.84% increase in tuition, a $14 increase in the comprehensive fee, an $80 increase in on-campus housing, and a $222 increase in the default meal plan, according to an email sent out by Student Affairs at DePauw on April 6.
Assistant Vice President for Financial Aid Leslie Middleton said this rate is comparable to colleges and universities around the nation and that it is common for institutions to increase their tuition and fees every academic year.
"It's a challenging time with increased costs and inflation and [universities] do everything they possibly can to minimize that increase," Middleton said.
She added that whether students' financial aid packages would be modified to reflect that increase depends on what kind of aid students receive. Merit-based scholarships would stay the same; however, aid based on the Free Application for Federal Student Aid (FAFSA) can be adjusted if students' FAFSA information changes.
According to Middleton, international students' financial aid packages generally do not increase because they have signed an acknowledgment that their aid would not increase in order to accept their packages.
"I'm sure that the increase in tuition and fees might negatively affect some students but we try to be transparent across the university to let people know that tuition is going to go up every year," she said.
For students who find themselves in financial hardship, Middleton recommended that domestic students update their FAFSA information and talk to the Financial Aid office. International students should work with Assistant Vice President for International Enrollment Loutfi Jirari to plan their options. Additional federal grants and state grants may be available to some students depending on their financial situation.
Work study positions on campus are also available for students to offset their cost of attendance at DePauw. According to Assistant Director of Student Employment Chloe O'Sullivan, the work-study minimum wage has increased from $7.25/hour to $9/hour.
"We want students to apply for jobs and we understand that most people aren't going to work for $7.25 anymore. It's not exactly livable…So we want our students to know that we heard them and that we took their concerns into consideration," Sullivan said.
Sullivan added that a higher pay rate of $11/hour is applied to jobs with a higher level of commitment, such as tutoring at Greencastle schools or helping with social media and marketing, while jobs paid at $9/hour involve lower commitment like assisting with front desk duties.