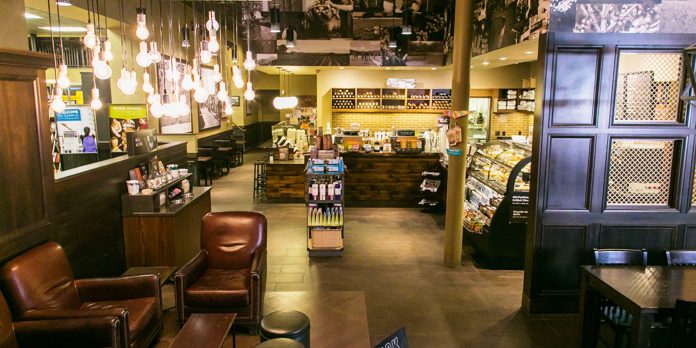 DePauw's campus is full of great places for students to study, ranging from a bustling cafe to a quiet library. While some people prefer to study in an absolutely quiet environment, others prefer background noise to motivate themselves. I've compiled some suggestions for students to enjoy themselves while studying during the upcoming finals.
Dorm Room/ Main Lobby
Studying in your own room is a convenient option, where you have all of the class materials, books, and your laptop without bringing belongings to a new spot. This option helps you lessen the time of commuting to other places so that you have more time to study.
However, it sometimes might distract you due to chatty conversations with your roommates. Therefore, the main lobby of your building is a great place for students who do not want to get too far from the room. Utilizing the common room is a good way to avoid dorm room distractions without needing to pack stuff and get too far from your room.
First-year Valerie Le shared about her productivity while studying in the main lobby of Vernon E. Jordan Hall.
"I live on the third floor of Jordan. There are many study desks so that I could come here to study and the atmosphere is very quiet and wonderful for me to focus on my work," Le said.
Percy Lavon Julian Science & Mathematics Center
Julian is always filled with students, since they can sit and study in desks along the corridor. It has a library that is located inside the Julian building on the right side of the main entrance. This option helps students get away from distraction, further increasing their motivation to study, as many other students study here. Moreover, there are so many spots and empty classrooms that students could utilize. Many students shared that Julian is their favorite study spot on campus.
Sophomore Fred Clark said, "My favorite spot is Julian's Prevo Library because it is a very distraction free environment and the atmosphere is nice and quiet. My friends also study here and I am more productive with other people than just alone; everyone is productive here!"
First-year Jacob Dane revealed that he always feels positive while studying in Julian, especially in the Tenzer Technology Center that is situated on the third floor.
"I am really into studying in the Tenzer Technology Center because it's got a view over the lobby and staircase of Julian center. It has a really big window next to it to allow natural sunlight in. And there's desktop computers with more advanced software in case I need it for class," Dane said. "I always feel motivated when coming to Julian."
Union Building (UB)
The Union Building provides DePauw students with an energetic atmosphere to study. This building includes the Hubbard Center, Student Post Office, and C-Store, which always make the place bustling. There are many desks and chairs for students to study, as well as sofas to lie on if they need to relax their mind. Moreover, this option is convenient for students if they want to grab something to eat at the C-store. Also, there is a variety of games such as the pool and ping pong tables for students to relax with after work.
"The Union Building is my favorite place because a lot of the windows provide a nice view of Stewart Plaza and East College, they have chairs and sofas near the windows of the UB to sit in if you wanna relax and take a break from studying, and the C-store is close by if I ever want to eat," first-year Ethan Nichter said.
Starbucks Coffee
If you are too familiar with the study spots on campus, the motivation to study may not come as easily. In that case, you might try going to Starbucks to treat yourself to a cup of coffee. There is plenty of space for students to study and enjoy a drink or pastry here. A new environment could bring you motivation and more productivity to work. Starbucks is open from 6 a.m. to 4 p.m. Monday through Saturday and is closed on Sundays.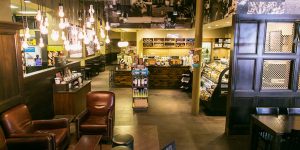 The best advice to find your favorite study spot is to understand yourself, and recognize whether you prefer the background noise or complete silence, working in a group or alone. You should try all of the spots on campus to explore what your favorite place is.