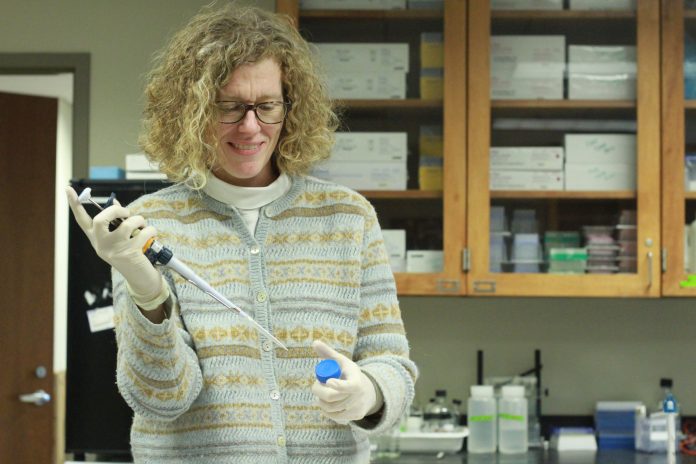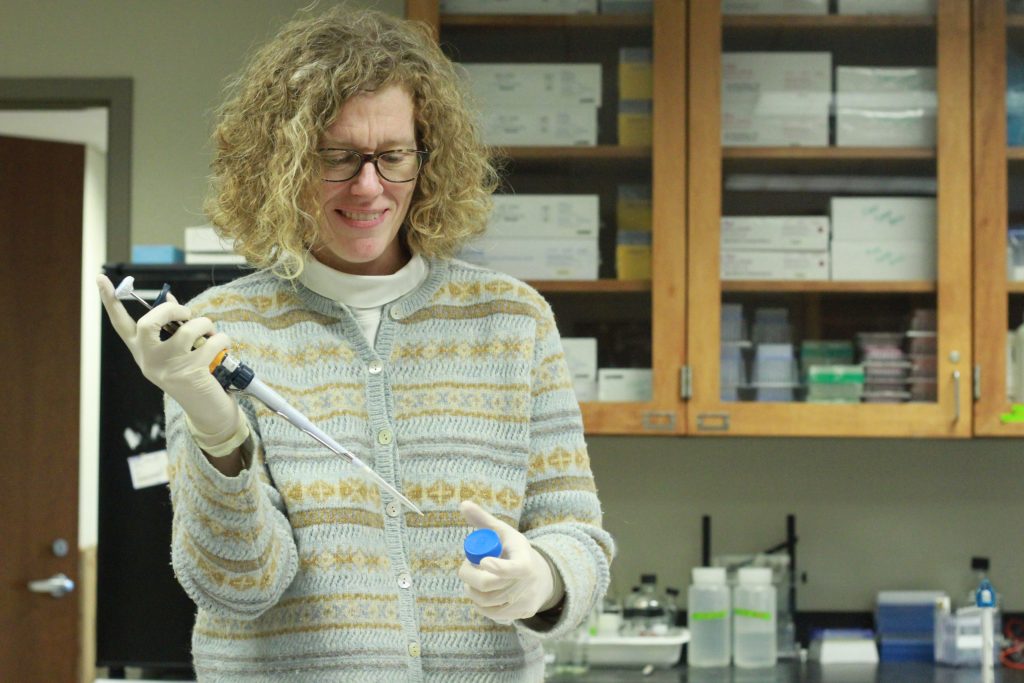 Professor Sharon Crary cannot exactly pinpoint one meaningful moment during her time teaching at DePauw University. While the question, "What's an experience you've cherished while at DePauw?" can throw anyone off, Crary's answer instead shows how much she has valued her time here, and it's largely because of the students.
Crary replied, "That's a hard one. I feel like there's so many [cherished experiences]. I can't think of one specific experience, but in general, what I really like is working one-on-one with students to help them uncover what they're really interested in and then help them progress toward that goal."
Crary came to DePauw in 2003 after her postdoctoral research at the Centers for Disease Control and Prevention (CDC). She reflects, "That experience working in global health made me want to teach at a liberal arts college where students had all that skill set where they could do science, communication, and policy and cross-disciplinary work." Crary currently is a professor of Chemistry and Biochemistry and Director of the Global Health Program.
Crary enjoys working with students, whether it's in her class or in her research lab. Crary and her students' research focuses on a piece of RNA and a non-infectious protein from the Ebola virus. In fact, this biochemistry research stems from Crary's work at the CDC in 2000 and in 2001 in Uganda to help respond to the Ebola virus outbreak.
Furthermore, her initial time in Uganda led her to create the non-profit Social Promise that helps impact health and education in northern Uganda. Crary said, "When I came back [from Uganda], I felt like I had to do something based on what I had learned."