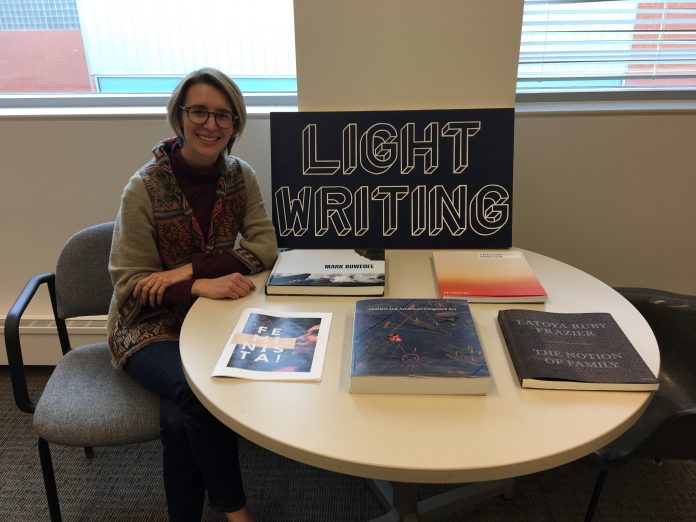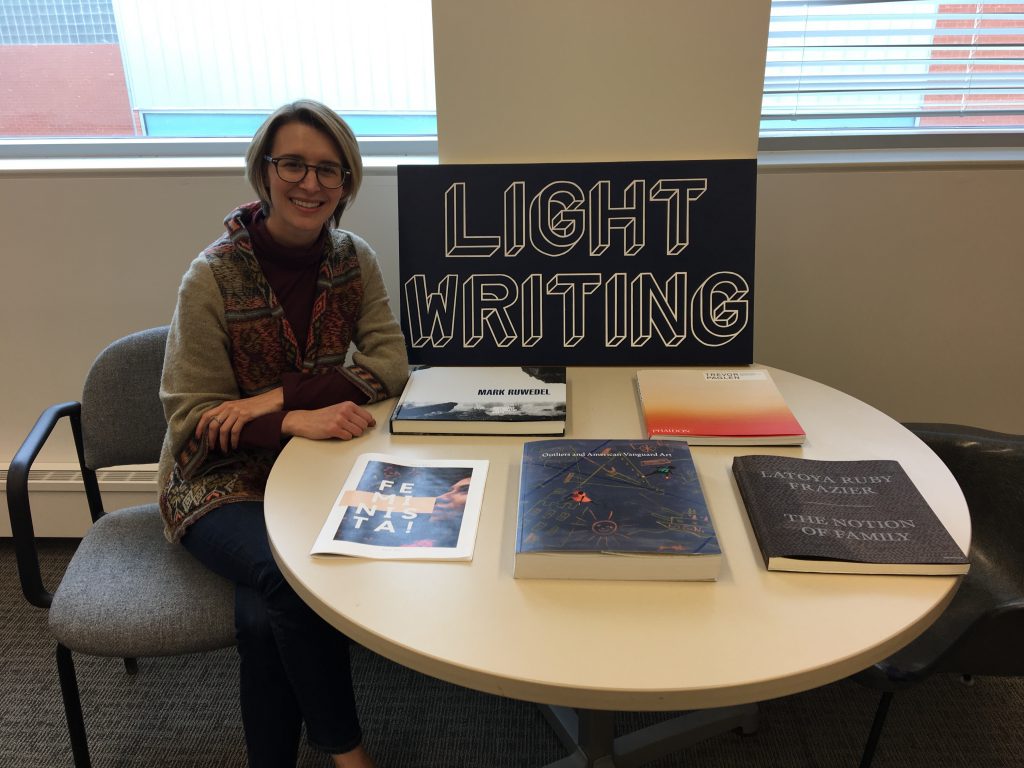 Though Katherine Mintie's time at DePauw is almost to its close, her presence is still prominent in Peeler.
She got her undergraduate degree in Art History and English Literature at Vassar College in New York, a school not much unlike DePauw. She was involved in a summer research project called "Mapping Gothic France," an initiative to digitize Gothic cathedrals.
"It gave me a passion for the liberal arts education," said Mintie. "That's part of why I took this job. There's such a focus on the students. You feel like you know them in a different way."
Her official position at DePauw is post-doctoral scholar and visiting Assistant Professor of Art History. She tends to focus her classes and research on photography, a passion that was augmented by her time researching in France, though she focuses mostly on early photography.
"I like teaching [photography] because it's something that students are familiar with, but as we go back in time, we get to see how magical it is," said Mintie. "It's strange how it evolves over time."
Outside of studying photography and teaching, Mintie has a close personal relationship with reading fiction.
"My partner is a fiction writer, so it's only natural that it's a part of my life," said Mintie.
The best book she has read this year is "There, There" by Tommy Orange. It's set in an area of California she's very familiar with: Oakland. Mintie grew up in southern California and watching Oakland come to life on the page was fascinating for her to watch, she said.
Mintie likes to use her free time for the good of others. She taught a computing course at the Indiana Women's Prison with DePauw students who tutored there. Also, every finals season, she bakes cookies for her students.
"We appropriately call them 'finals cookies,'" she said. "It makes sense that they're chocolate and espresso, and I think that my students really appreciate it."
Unfortunately, next semester is her last at DePauw. She's moving to Boston to be a curator at the Harvard Art Museum and, hopefully, become a cat mom.