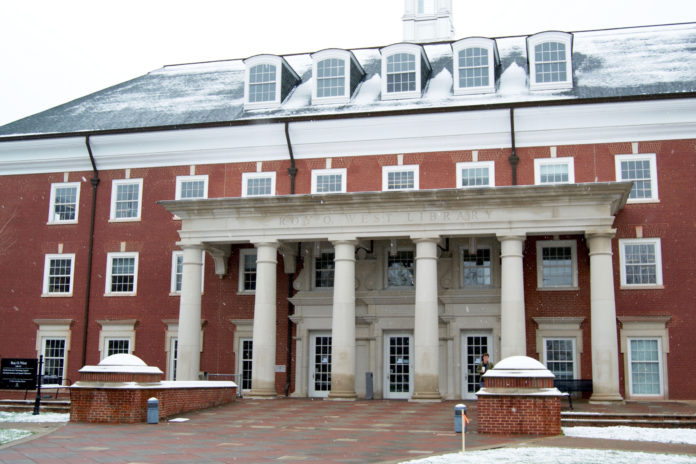 After three long years of studying in the nooks and crannies of DePauw's campus and struggling to find a quiet place to do homework, it's safe to say that I am so excited about the opening of the new Roy O. West Library. I spent my last semester finishing my thesis in the basement of Pulliam, so I am thrilled to finally have a change of scenery.
When I was a first-year, I spent almost every day in the library. During the pandemic, it became difficult for me to concentrate on the busy academic buildings on campus. That's partly on me because I get distracted by the sound of a pin dropping. However, I felt the academic needs of students were neglected during the pandemic.
With that said, I have spent the last two weeks trying out different study spots in the library, so here are my favorite ones.
The back right corner of the third floor
I read 150 pages of Jane Eyre in this spot completely undisturbed. Since the third floor is usually the quietest, this open space is great if you want to study in silence without being isolated. Sometimes I find encouragement through other students at DePauw working around me and it helps me recognize that I am not alone in the struggle of keeping up with my busy workload.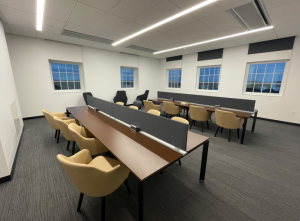 The blue booths on the second floor
This is definitely the comfiest space that I've studied in so far. I began my English Writing thesis in one of these booths, and I think that the blue walls helped to keep me calm while I conceptualized the process of beginning a 100-page project. It's nice to have the whole space to yourself as well and not worry that someone is going to sit right next to you.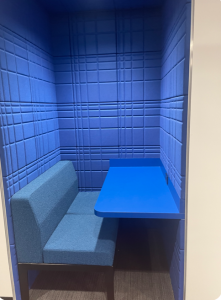 The second-floor overlook
This is where I am currently sitting, writing this article. I love this space purely based on vibes, and it's definitely one of the most beautiful places in the establishment to me. I feel hidden, almost lost within a sea of books, and it's honestly just great to be able to admire the huge collection of resources surrounding me once again.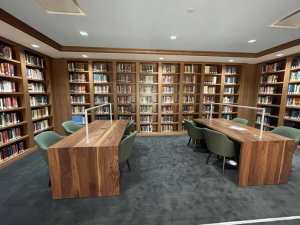 The private study rooms
The new library has private study rooms on every floor, which is perfect if you need to do homework in complete silence with absolutely no chance of distractions. They can be great to rent out with a classmate or two for group projects as well. They can be reserved easily at the front desk for as long as you need.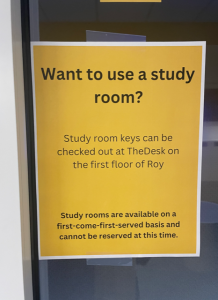 The meditation room
The meditation room on the third floor is a great place to take a breather from your workload and relax. The gray chairs are so comfy, and it's always completely silent. Every time I've gone in there, it's been empty which is surprising. I really appreciate that something unique with this space has been done since there was nothing like this in the Roy O. West I knew as a first-year.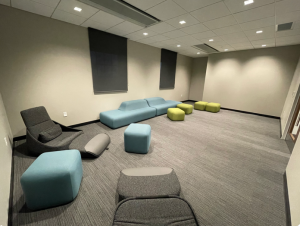 The tree house desks on the first floor
The tree house desks are what I missed most from the original Roy O. West, and I'm so happy that they were brought back again. Climbing a ladder to do your homework makes it feel much more exciting than it actually is. I also love seeing a friend walk by when I'm up at a desk and texting them to turn around.
Overall, the new Roy O. West is astounding, and I'm having premature FOMO that I'll only be able to use it for one semester. I'm jealous of the students that will not have to use course reserves to try and find the right resources for their projects.
Nonetheless, it brings me peace to think of all of the brilliant work that will be done in this new space by the students at DePauw, and I'm so happy that I get to experience it all for the end of my undergraduate career.