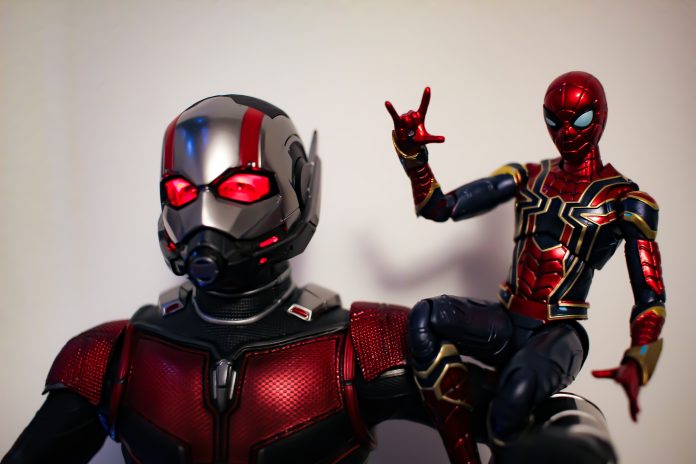 "Ant-Man and the Wasp: Quantumania" was the start of the much-anticipated phase five of the Marvel Cinematic Universe. Much like the general Marvel audience, I was starting to grow bored of superhero movies. With only small stand-outs in phase four like "Moon Knight, '' "Shang-Chi and the Legend of the Ten Rings,'' and "Black Panther: Wakanda Forever'' among a few others, I was excited to see what phase five held in store. While I won't spoil any major parts of the movie, "Quantumania" still has the feeling of a typical MCU movie.
The movie follows the Ant-Man team of Scott Lang (Paul Rudd), Cassie Lang (Kathryn Newton), Hope Van Dyne (Evangeline Lily), Janet Van Dyne (Michelle Pfeiffer), and Hank Pym (Micheal Douglas) as they traverse the quantum realm. While they are there, they must learn to traverse the new realm while having to go up against Marvel's newest villain—Kang The Conqueror (Jonathan Majors).
"Quantumania" is weighed down by the MCU's common pitfall: cameos and consequences. It wouldn't be bold to say that at some point, Marvel movies stopped caring about telling a compelling story and instead began to throw so many characters at the plotline that the story no longer made sense. Cameos from real-life YouTubers and actors to in-universe characters that show up only to have a minimal effect on the story really hurt "Quantumania." While it is fun to see some of my favorite actors in cameos, it takes away time from the story and relationships that drive the plot.
Many of these cameos or extra characters could easily be cut to focus on Scott and Cassie's relationship, especially after five years apart from each other. One of my biggest issues with new Marvel movies is that they lack consequences. The end of "Quantumania" wraps up too fast with scenes that feel like there are few consequences. At its ending, I was left feeling like the climactic fight scene had nothing to truly offer the storyline. It's the common MCU mistakes that really hold down "Quantumania" from being a standout.
While "Quantumania" has its pitfalls, it also has its bright spots. A personal favorite of mine was "Quantumania" didn't feel like an Ant-Man movie. Long gone are the days of San Francisco, traded in for the dark, confusing world of the quantum realm. By the end of "Quantumania," Scott has changed. Scott no longer has the happy-go-lucky attitude, instead, both Scott and the audience are haunted by the feeling of dread by the end of the movie. While most of "Quantumania" didn't have consequences, Scott's change in character was one that I thoroughly enjoyed.
The standout of "Quantumania" was the highly anticipated movie debut of Kang. While seen at the end of the "Loki" series, this is the first time audiences get to see Kang on the big screen. Jonathan Majors plays Kang as a scarily good manipulator as well as a powerhouse of an antagonist. It was this that made me feel confident in Kang as the next big bad of the MCU, filling the shoes of Thanos (Josh Brolin). Major's outstanding performance as well as two end-credit scenes lead me to wonder where phase five would progress to.
All in all, "Ant-Man and the Wasp: Quantumania," was an average Marvel movie. While having good character development in Scott and great acting from Majors, "Quantumania" still has many of the pitfalls of previous Marvel movies.