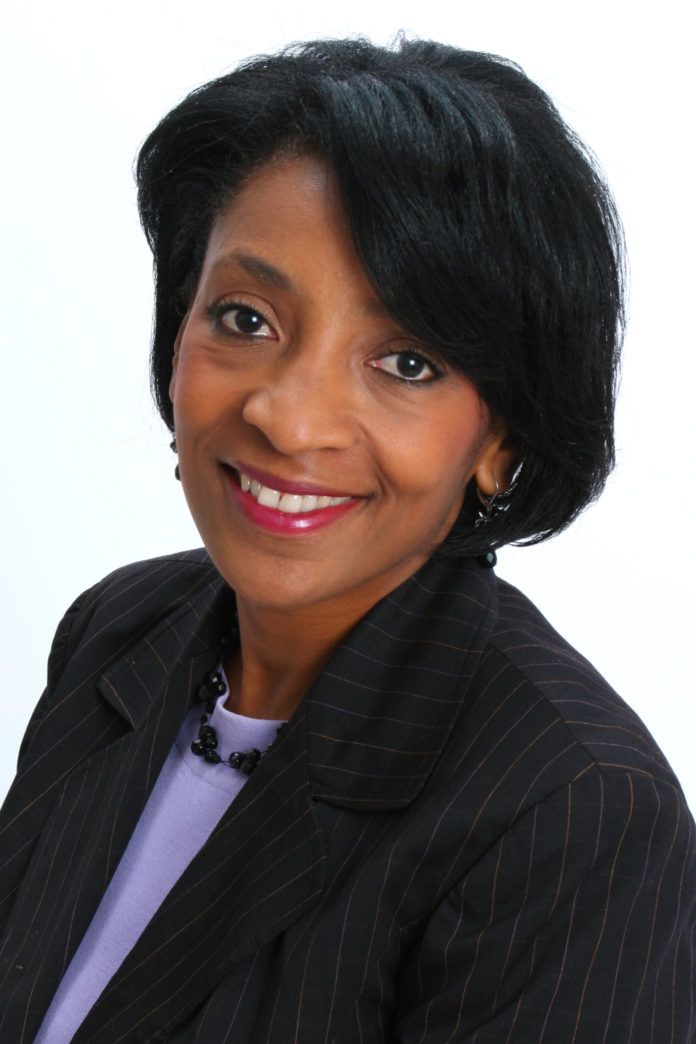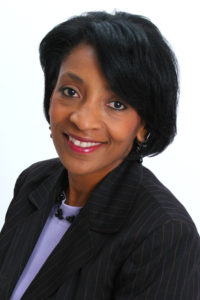 Connecting with people is a key part of the job for an experienced journalist like Liza Frazier Page. In a lecture to the DePauw University community, she discussed the hope displayed in the lives of everyday people, especially those featured in her many books, in the Watson Forum late Oct. 9.

Once Page took the stage, she walked through the lives of those she has written about. To Page, it has been about interacting and getting to know the lives of people like Carlotta Walls who was a part of the Little Rock Nine. Page wanted to know how these people were able to do incredible things and wanted to share their stories for others in similar situations. She has been able to learn about humanity from those has written about and those she wrote with.
After an opening welcome to the speaker series by Jonathan Nichols-Pethick, Director of the Eugene S. Pulliam Center for Contemporary Media, Miranda Spivack, Eugene S. Pulliam Distinguished Visiting Professor of Journalism, took the stage to introduce Frazier, her prior colleague.
Briefly, Spivack recounted on their time working together at the Washington Post, specifically covering Prince George's County. "[Prince George's County] had issues, like mediocre schools and high crime, that as a journalist you would want to see," said Spivack.
After covering the issues of white flight and the desegregation of the county schools, Page followed up by writing a column for the Washington Post entitled "Inside Prince George's," which focused on a series of human interest profiles.
A graduate of Dillard University and of Northwestern University, where she obtained her masters, Page was working for the Washington Post when she heard about three young, African American doctors. After listening to their stories, she tracked them down to write a feature article for the Post. They later became the subjects of her first book "The Pact: Three Young Men Make a Promise and Fulfill a Dream." Page went on to accept other book contracts, including one surrounding a woman who was a part of the Little Rock Nine.
Currently, Page serves as a communications director for a Republican district attorney in St. Tammany Parish, Louisiana.

While discussing the divided nature of the United States, Page noted that the country is in a critical moment of struggle. However, she pointed out that progress cannot be made without struggle. She sees hope in the division. "Even in our division, we can rally around our freedom," Page said.
However, it was the question and answer session immediately following her speech that caught the attention of attendees. Questions from the DePauw community stirred a discussion on racial issues not only in the world, but additionally on campus.
Ann Newton, a local social worker, was one of several audience members to ask questions and make comments related to racial bias in today's world. Ann Newton told The DePauw that, after reading samples of Page's work, she thought Page was a fantastic storyteller and wanted to attend her lecture. During the question and answer session Ann Newton remarked, "I have a sense that the kind of things that happen to African Americans now are of a different quality...it is much more subtle."

Ann Newton and her husband, Robert Newton, have strong ties to the DePauw community. Robert spent 52 years as a DePauw professor in the philosophy department. Their son, Chris Newton, currently serves as the assistant director and operation coordinator for WGRE radio station in the Pulliam Center.

Other questions followed including questions on how to improve media literacy, the politics of the past election cycle, and what role and responsibility a university holds to educate students on racial issues.

Page noted that everyday people can raise their voice and make a difference. She wants to inspire people to do what they can, when they can. Specifically, she encourages people to speak up when there is injustice. "We hear racist comments. It is not okay and I think we need to stop allowing it to be okay," said Page.

Another issue discussed by audience members was the University policies regarding public demonstration on campus and the restriction that demonstrations must not disturb the normal function of the University.
While Page acknowledged her lack of information on DePauw's specific policies, she did state that universities have consistently been a place of protest. "I thought that was the whole purpose of universities and education," Page said. Conversation on what a universtiy's role in educating and reforming racial issues on campus immediately followed.
For first-year Media Fellow Destiny Davis, the talk was engaging. "I like how she opened the floor for questions," said Davis. "I think it created a good debate that needed to be held."

The Newton family recounted racial issues that existed in prior years on DePauw's campus and in the Greencastle community. Ann Newton said that someone once drove by and yelled a racial slur at her son during his time in the local high school.
Ann Newton hopes DePauw students will be aware and alert to the issues around them and will be willing to have the difficult conversations both on campus and in the larger Greencastle community.
"Silence in the face of another's suffering," Page said, "is not neutral."