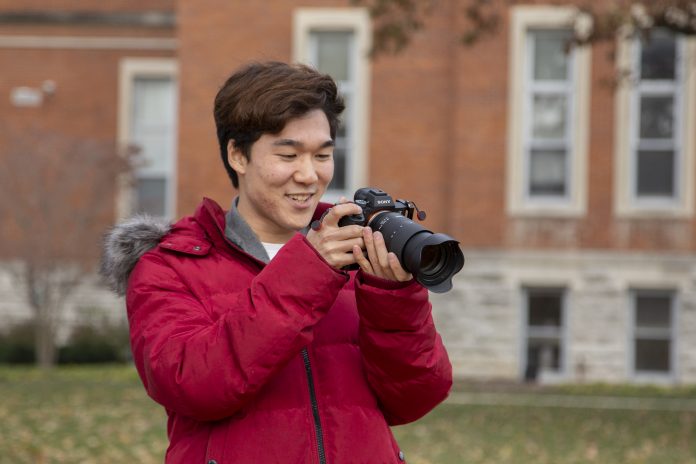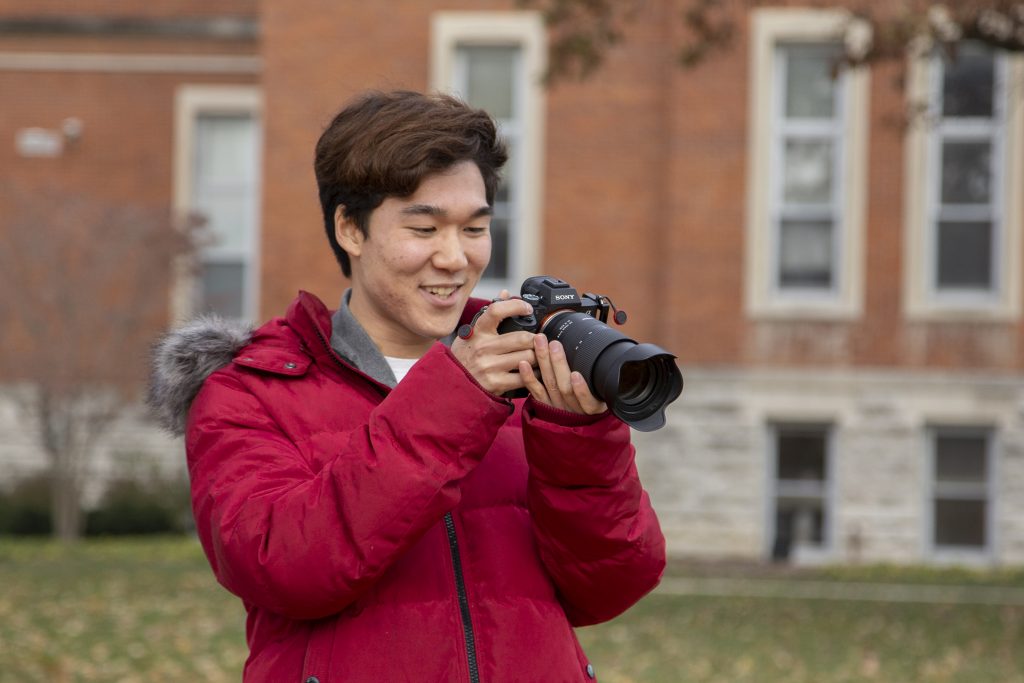 Keisuke Ohtani purchased his first camera in Japan prior to moving to the United States to document his college experience.
Now, Ohtani has not only captured his college experience through photography, but he helps other DePauw students remember their experiences through photos as the founder and president of the photography and film club, Through the Lens.
"I really like portraits. My focus is about how I can best represent people in my photos," Ohtani said. "People have good aspects that they don't even realize."
Ohtani attended community college in Iowa for two years before moving to DePauw. He has been actively involved on campus ever since.
"I started capturing photos for the communications office four days after I arrived on campus," Ohtani said. He is an active member of Delta Upsilon fraternity, an ITAP associate, science club participant, and he is involved with the first-generation student organization. When he is not capturing photos or leading student organizations, you may find him cycling in preparation for the 2019 Little 5 race.
Ohtani is a senior Computer Science major. This semester, he is doing an independent study with Dr. Berque to create a VR (virtual reality) headset exhibition for the Peeler Art Center.
"In this particular project, both of my skills are combined," Ohtani said. "I need to know what kind of modification I need to make to the photos and what is the effect of changing the contrast or the color. Because of my computer science knowledge, I can implement that function with that information."