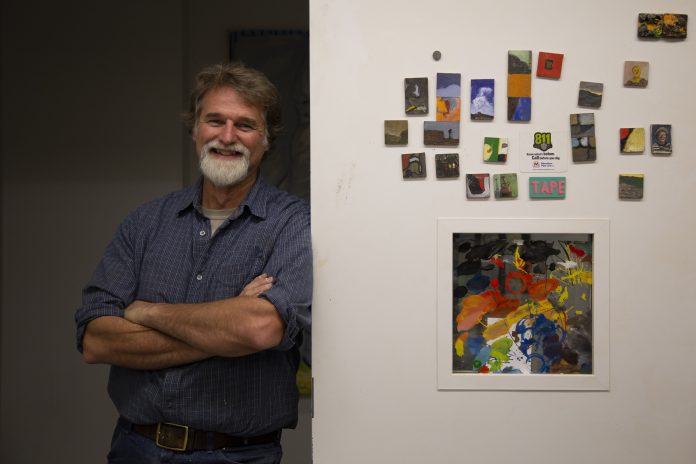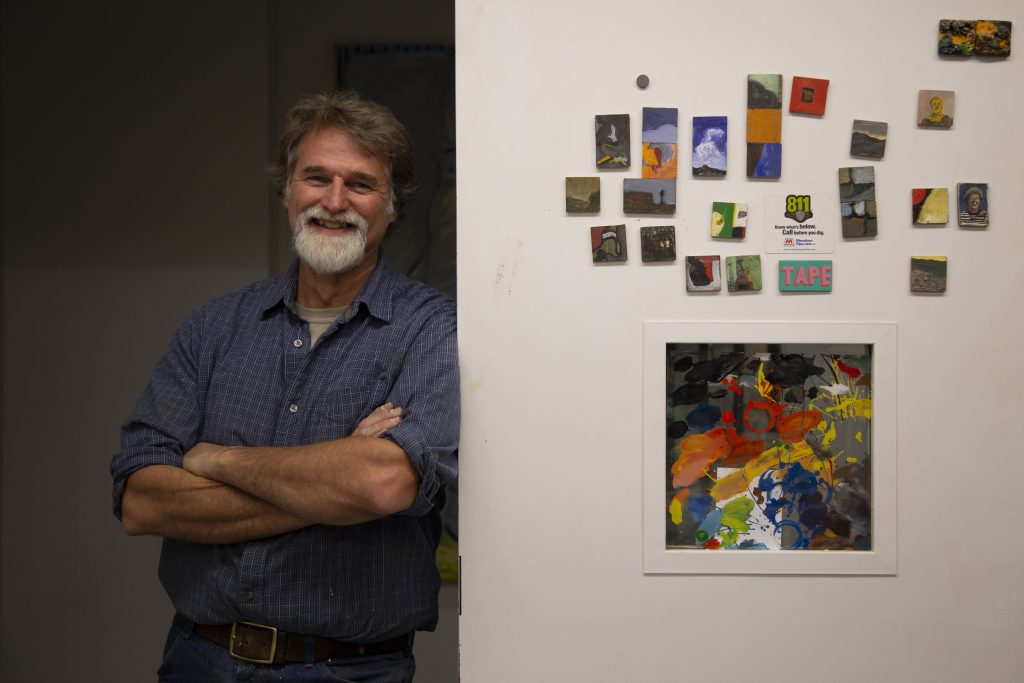 Branching off of the main hallway in the basement of the Peeler Art Center is the woodshop managed by Jerry Bates. This space doubles as both his office and studio.

Bates has worked as the Woodshop Manager for nearly 10 years. Through this position, Bates can put his creative talents to use. The woodshop attracts a high number of senior art majors who are preparing for their senior gallery exhibition. Bates said he looks forward to working with seniors every year.

"It's rewarding to see them get to see something that they made and be satisfied with it," Bates said.

Bates may not be overly vocal about his artistic contributions to the campus community, but you can locate his work in various spots on campus. He recently created the Adventure Outpost stand on display in the basement of the Union Building.

"I'll get asked to do something that will end up in a building. I like those. They make me a little bit nervous because it's more of a professional level," Bates said.

His goal is to one day have a piece of his art featured in every building.

"It doesn't have to have my name on it, but to know that I made it and I know it. Then, I have my own ego satisfied," he adds with a grin.

The challenge of art keeps him motivated.

"It's like leaving a footprint on the beach. You know it's going to wash away but you know it was there, even if it was for only for a short while."

After helping so many others prepare for gallery exhibits, Bates will finally have the opportunity to display his own work this summer in a gallery showing at Peeler dedicated to local woodworkers.

Woodworking is his main medium, but he also experiments with painting.

"Painting eludes me. I make two every year and I'm never satisfied with them. If you're not practicing your craft, you're not going to be satisfied with it," Bates said.

Art is his day job, but after he leaves DePauw, he becomes a farmer. Bates raises cattle on his family's farm near Cloverdale, IN.