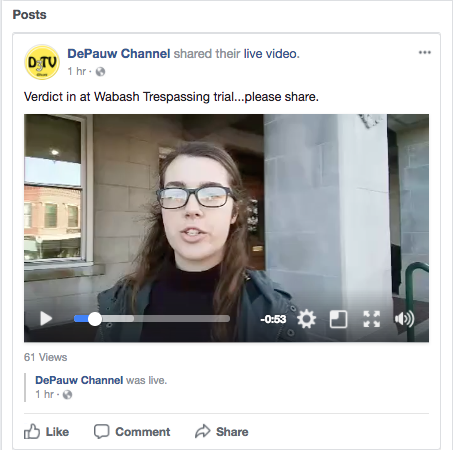 The four Wabash College men who attempted to steal the Monon Bell will have to clean Blackstock Stadium after the football game.
The arraignment occurred at 9:00 a.m. in the Putnam County Superior Court.
Schuyler Nehrig, Mason Owen Simmons, Brendan McCoy and Aaron Scott were charged with criminal trespassing. A pretrial diversion was issued and the men will be on probation for six months. Their case will be dismissed if they follow their probation.
Two of the four lawyers representing the Wabash men were DePauw University graduates. A third lawyer was the last Wabash grad to successfully steal the bell in 1999.
For more information about the arraignment, go to D3TV.