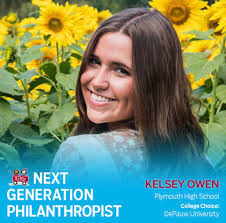 First-year Kelsey Owen is proof that just because you are a first-year it doesn't mean you can't make an impact on campus and in the community.
After dancing in her high school's annual dance marathon program—a nation-wide philanthropy initiative for the Riley Children's Foundation— Owen joined her high school's dance marathon executive board.
"I joined Dance Marathon because my brother was a Riley kid. He had an AVM in his brain and if it wasn't for Riley Hospital and the surgery that the amazing doctors, he wouldn't be alive today," Owen said. 

Riley Children's Foundation is the fundraising arm of Riley Hospital for Children at IU Health and the founding organization that opened Riley Hospital in 1924 (rileykids.org). Along with the dance marathons, which began at IU in 1991, Riley Children's Foundation hosts multiple fundraising events every year.
DePauw hosted its first dance marathon in 2014, raising over $13,000 for the Children's Foundation. Last year's event grossed over $85,000.
Before she even stepped foot on campus, Kelsey was already getting involved in DePauw's Dance Marathon, attending a nationwide summer conference in Saint Louis. Since then, she has taken a position on the executive board as a first-year ambassador.
Last year, Kelsey was recognized at the national level for her contributions to Riley Kids, receiving the "Next Generation Philanthropist" award. Her senior year, she single-handedly raised $7,123 for the kids—surpassing the roughly $5,000 she had raised beforehand.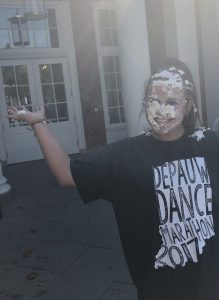 This year, Kelsey has already raised over $500 and hopes to hit $1,500 before this year's event. The marathon takes place on November 23, but there are plenty of ways to get involved now.
"There's not a lot you have to do other than text your friends and family for those donations because if it weren't for us, there wouldn't be hope for the Children's Miracle Network hospitals," Kelsey said.