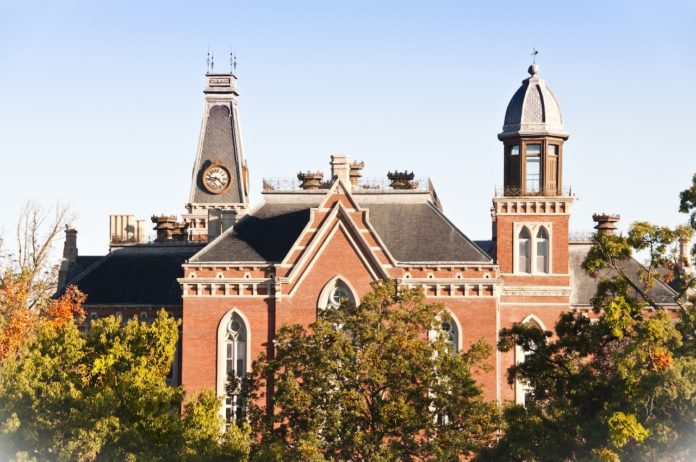 DePauw has received over 7,000 first-year applications for the Class of 2027, which is a 23 percent increase since last year, according to Mary Beth Petrie, vice president of enrollment.
Petrie said the increase comes from applicants from Indiana and Illinois as well as international students.
According to Petrie, in order to increase enrollment, DePauw has been focusing on marketing the special experience that students get here, making sure prospective students understand the value of what they will experience at DePauw.
"The amount of resources, opportunities, and experiences that students have here is truly outstanding and different than students at similar colleges would be able to experience, so we've been focusing more on deepening that story, understanding what a student experience is here at DePauw, and then telling that story in a compelling way to prospective students," Petrie said.
Petrie said that the strategic plan from last year that aims to launch the Business School and the Creative School has also impacted the increase in first-year applicants.
"The faculty approved a number of academic programs last spring and this fall, and prospective students now know that these are new paths for them," Petrie said. "A lot of credit goes to the program development and the folks that worked on the strategic plan."
According to Petrie, DePauw's low enrollment in previous years has negatively impacted the school's revenue and budget.
"The classes that came in 2019 and 2020 were pretty small classes for DePauw in comparison to what we would typically see here. Right now, it [the current budget deficit] has a lot to do with those small classes," Petrie said.
Petrie said DePauw is aiming to grow its enrollment in small increments from now on until the school reaches its historic highs.
"We haven't been close to 600 incoming students for probably 10 years, but once we get above 550 or between 550 and 600, then we'll be in a much more stable position," Petrie said.
Petrie thinks the increase in enrollment will be a positive change not just for the school but also for the overall student experience.
"If we know that our incoming class is going to be around the same number every year, then we will know how to plan different offices and departments, and we can keep things at a regular level," Petrie said.
Senior Emma Gillam said in terms of the student experience, she's a little concerned for the future upperclassmen and their housing situation.
"There are already so many freshmen that are in sophomore dorms because there are too many freshmen to fit in the freshman dorm. If we are going to have a bigger class size next year, I am wondering where all these students are going to be put," Gillam said.
Gillam added that some of the duplexes on campus that were created as temporary housing are not sustainable and that the school needs to create better housing for sophomores and upperclassmen to house bigger class sizes.
"I would not wish this kind of housing on anyone. It is not going to be a fun living experience for anyone because you constantly have to worry about things breaking all the time," Gillam said.