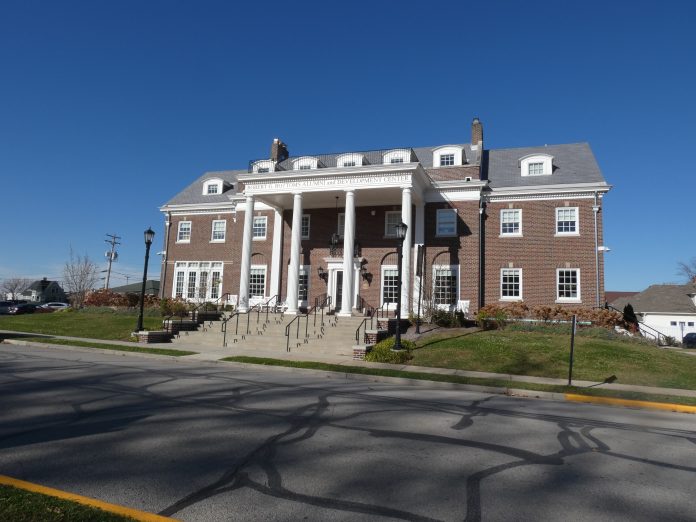 With the Spring semester in full swing, graduation is on the horizon for the Class of 2023. With seniors making plans for where they will go next, it can be interesting to consider where recent alumni ended up when their time at DePauw concluded.
Hannah Davis graduated from DePauw in 2021. After graduating, Davis began medical school at Indiana University on the Indianapolis campus.
"I am a second year now. We're about to take our first board exam so we're almost done with our classroom-based learning and will transition to being on rotations in the hospital in clinics," Davis said.
After medical school, Davis is hoping to pursue a surgical residency program with a specialization in thoracic surgery.
With her sights set high on a rigorous medical specialty, Davis has experiential tips to share with current DePauw students who may share the same dream.
"I would tell current pre-med students to take their MCAT prep very seriously. DePauw does a great job of preparing us to be in med school, but we don't take a lot of standardized tests, so it's a little out of the ordinary from what your science class exams look like normally," Davis explained.
Although she is still technically a student, Davis acknowledges the vast changes that graduation brought.
"(I miss) being within walking distance of all my best friends. I have a number of DePauw friends in Indianapolis and live with a DePauw friend, but it's not the same as everyone being on the same campus," Davis said.
It wasn't just DePauw's cozy campus that Davis would encourage current students to savor. She also appreciates the many opportunities DePauw provided her with that she feels enhanced her college experience.
"I definitely appreciated the liberal arts opportunity to take classes outside of my major," Davis added. "I was a biochem major and a math minor, but I really developed a love for sculpture while I was here. There's no way I would have experienced that at a larger school where you don't have the same distribution requirements."
Davis expanded on how DePauw enabled her to develop this passion outside of her major field of study.
"When I started out, I was just taking an art class to fulfill the arts and humanities requirement, and I ended up taking sculpture classes up until senior year. It helped me develop a new hobby and have a creative outlet," Davis said.
In reflection on her time as an undergraduate student, Davis noted how the COVID-19 pandemic impacted her DePauw experience.
"I feel like I missed out on like a full year of DePauw essentially, if not more. I was abroad for the first semester of my junior year and then within two-ish months of coming back to campus, everyone was sent home," Davis explained.
Davis was able to return to campus the following fall but said that "it wasn't the same at all, there were very few upperclassmen on campus, and there were a lot more restrictions."
Despite feeling as though she missed out on part of her college experience, Davis found a silver lining in the storm.
"Second semester of senior year (was) even sweeter because as things slowly became less restrictive, it felt very novel again," Davis said. Davis felt as though she was able to avoid the period of monotony that DePauw seniors belonging to other classes have felt.
"The novelty that I experienced as a freshman at DePauw came back to some extent, and I had a really really fun second semester of my senior year," Davis said.
At a university as small as DePauw, it can be difficult at times to keep the big picture in mind. However, Davis has a comforting reminder for current students who may be feeling this way: "There is a world beyond Greencastle."