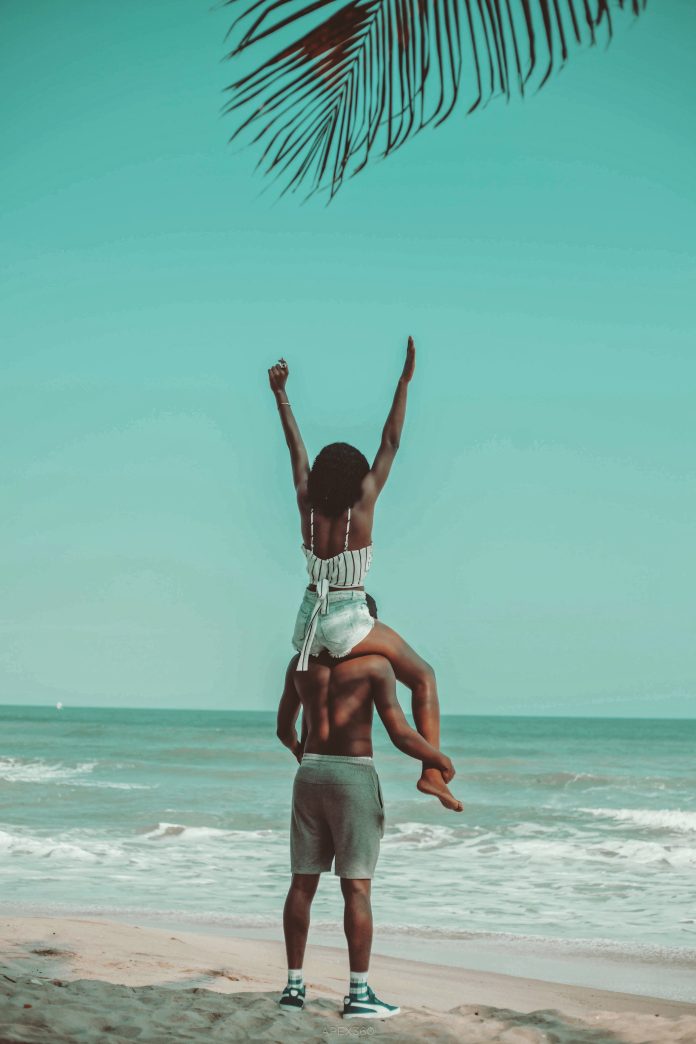 With it being Black History Month and the month of Valentine's Day, here are some movies to watch surrounding Black love and Black joy in the month of February.
1. "Brown Sugar" (2002)
We love a classic friendship-turned-love story. Sidney (Sanaa Lathan) and Dre (Taye Diggs) are two friends who grew up together in New York. They share a passion of hip-hop and witnessed the birth of it in their city. They both end up with careers in the music industry, with Sidney as a respected music critic and Dre as a successful music executive. Even though it takes some hiccups and bumps down the road, they eventually find themselves realizing that they share another passion.
2. "Love Jones" (1997)
"Love Jones" is a love story based on two creatives in Chicago. Nina (Nia Long), a professional photographer, and Darius (Larenz Tate), a novelist, share a connection after meeting in a club. They bond over music, poetry, photography, and more. The movie resembles a Chicago renaissance love story. When the characters start a romantic relationship, trouble in paradise is quick to unfold, their relationship is tested, and well, I guess you'll have to watch to find out.
3. "Love & Basketball" (2000)
"Love & Basketball" is a classic and one of my personal favorites. Monica (Sanaa Lathan) and Quincy (Omar Epps) are two childhood friends who grew up as next-door neighbors. They are both aspiring professional basketball players. Quincy is a natural talent whose dad plays for the Clippers and Monica is competitive. At first, neither one of them liked the other, but gradually, all of that changed. They went through ups and downs all the way through high school, college, and post-graduation. This drama follows their journeys to their dreams and to one another.
4. "Poetic Justice" (1993)
"Poetic Justice" is another classic, and if you're a Tupac fan, I would definitely recommend this production. Justice (Janet Jackson) is in a difficult place in her life. After the murder of her boyfriend. When meeting Lucky (Tupac Shakur) on a road trip to Oakland, the pair start off rough, with neither of them being able to stand the other. However, after some time, they eventually warm up to each other and realize they are of more help to one another than harm. Director of "Boyz n the Hood," John Singleton, curated this film with the experience and voice of the Black women who lost their partners to gun violence in mind. I loved this film because of the evolution of both characters in very distinct ways. It's a film everyone can benefit from.
This is an eventful month for a lot of us, so be sure to make it even more so by taking it upon yourself to watch one of these well-made films.