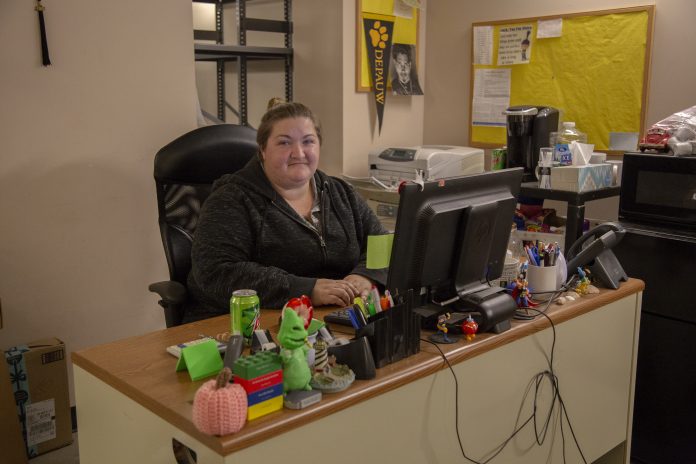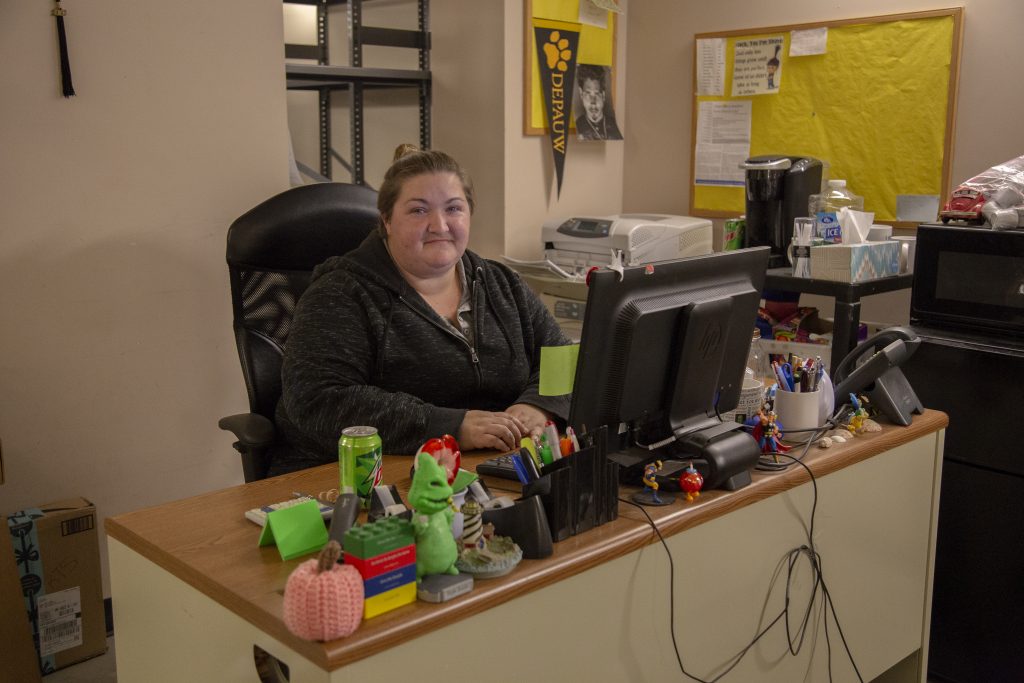 Four years ago, Ashley Little's life changed thanks to DePauw. She lived at Beyond Homeless at the time with her daughter and was without a job.
"One of the volunteers that worked at Beyond Homeless told me they were hiring here," Little said. "I didn't think I had a shot of getting on, but I did; I've been here four years now. I love it here. I like the students and my student workers, and the faculty and staff."
While many may not realize it, most students interact with Little. As the student mailroom attendant, Little maintains the student post office and ensures all mail, packages, and deliveries are processed.
"We also provide a little entertainment," Little added with a laugh.
Little formerly worked in the postal service prior to coming to DePauw. As a Putnam County native, Little grew up exposed to the name of DePauw University, but she never expected to work here.
"I don't really have to describe anything about DePauw—people know," Little said. "Even when my mom moved to Texas, and told people that I work at DePauw, they knew. It is still the best job I've ever had."