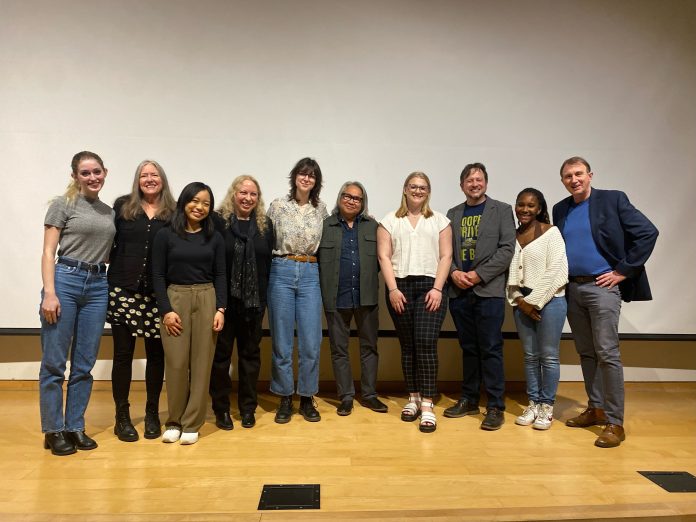 Showcasing the stories and expertise behind their published works, professors from the English department engaged in a faculty reading for the Kelly Writers Series on March 1 at the Peeler Art Center Auditorium. Through masterful narratives, poems, and anecdotes, the event showcased how the most acclaimed professors all have a profound story to tell, etched upon publications that transcend decades and emotions.
Opening the event with a powerful and enthralling performance, Professor Debby Geis read from two of her literary publications to showcase her talent as a former performance poet from prestigious spoken poetry competitions. Through anecdotes about the evocative nature of the word "honey" across different chapters of her life, she presented a series of striking poems from her latest book, "Read My Plate: The Literature of Food." This was followed by readings from "Beat Drama: Playwrights and Performances of the 'Howl' Generation," where she read a series of stylistic pieces inspired by various literary figures.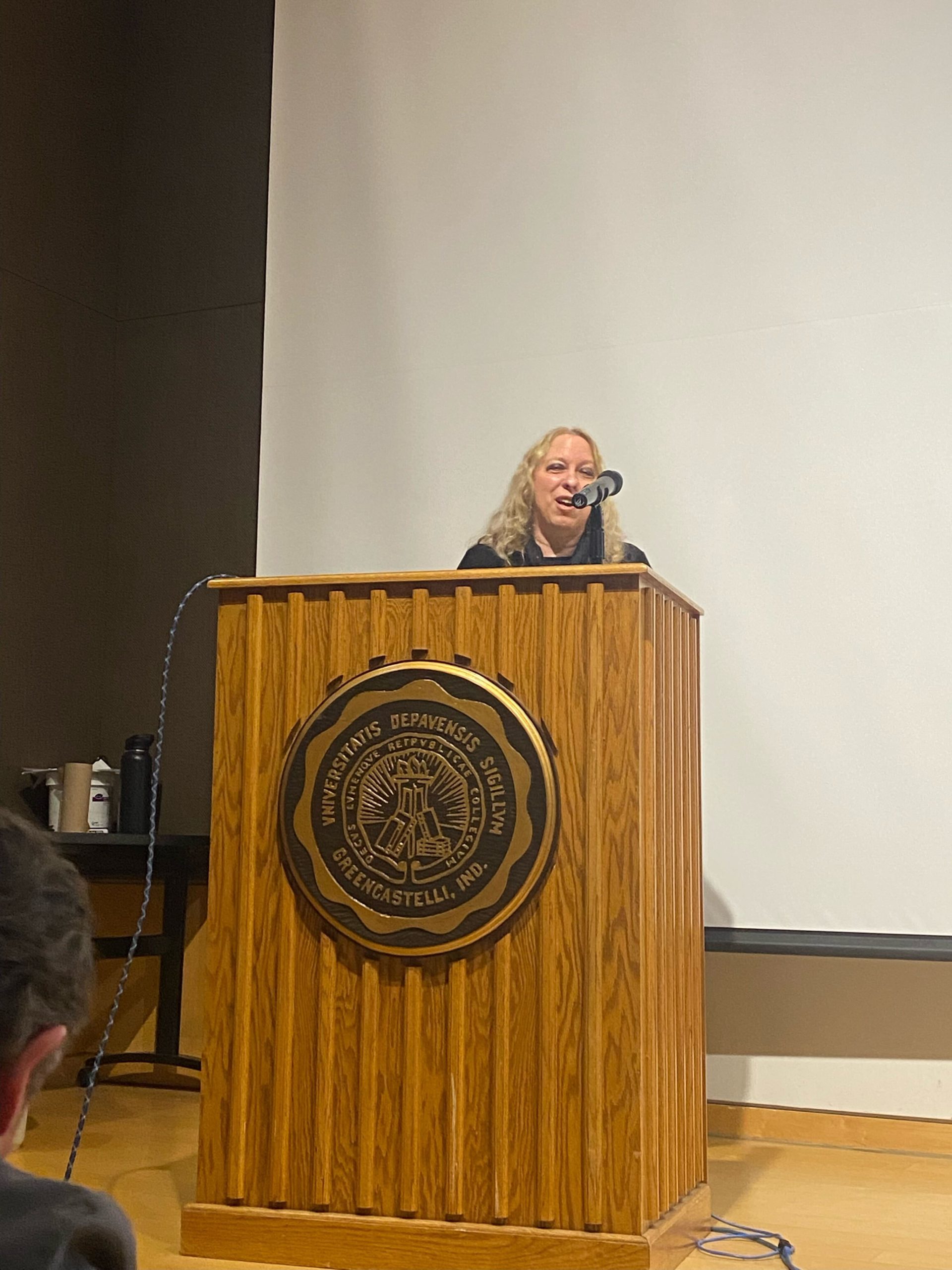 Afterward, Professor Eugene Gloria captivated the audience with his literary expertise and humorous personality, as he read from three of his award-winning publications "Sightseer in This Killing City," "My Favorite Warlord," and "Hoodlum Birds." He explored his Filipino heritage and musical interests through pieces referencing the Philippine national hero Jose Rizal and English singer-songwriter David Bowie, along with a flash fiction piece illustrating the everyday lives of immigrants. His succeeding pieces captured a spectrum of emotions from deep shame to profound gratitude as Professor Gloria elaborated on his complex relationships with his loved ones.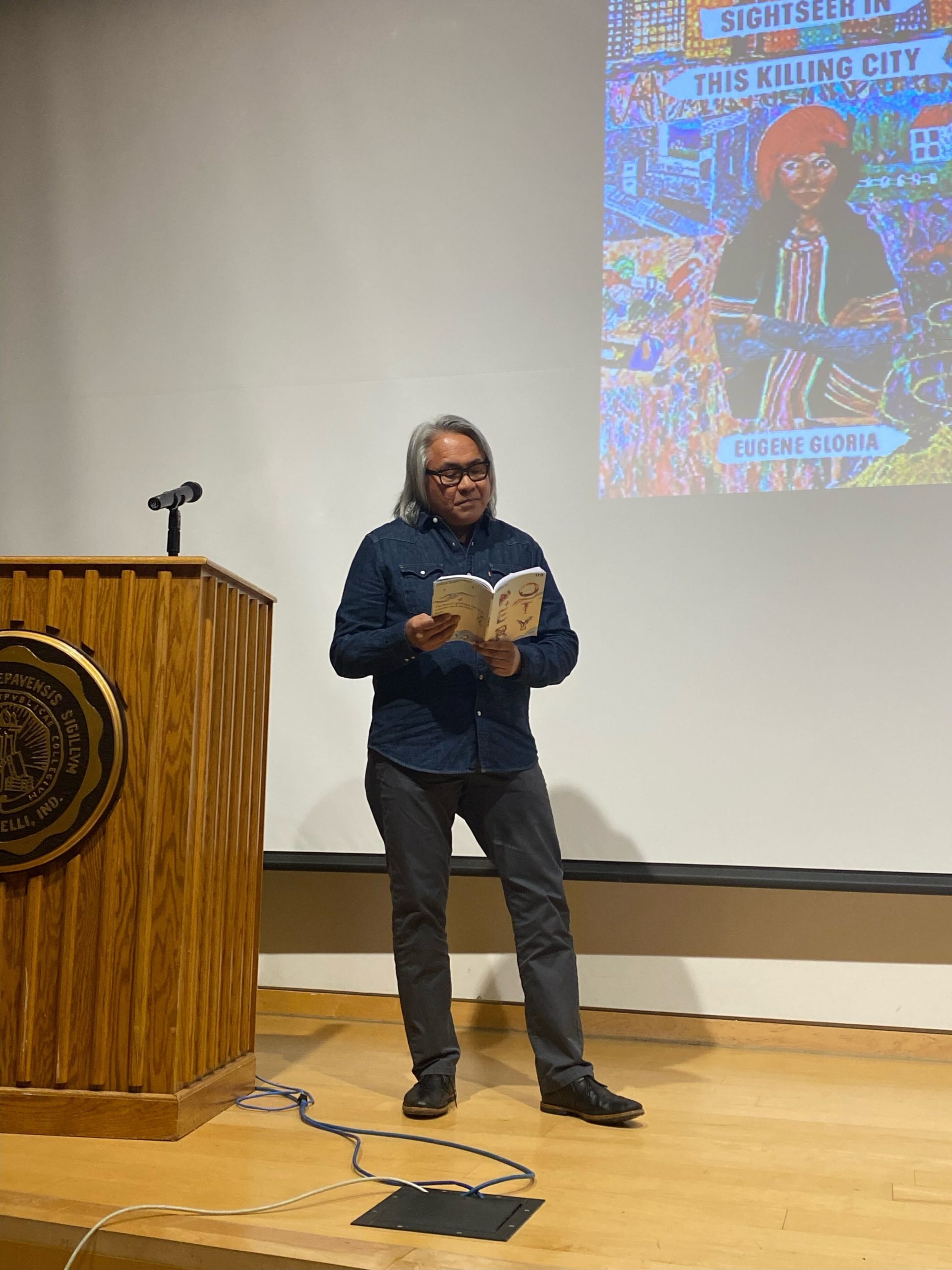 Meanwhile, the audience's breath was swept away by the silent intensity of Professor Joe Heithaus' quiet poems, chosen from his publications "Library of My Hands" and "Poison Sonnets." Through rhythmic verses describing the threatening silence after the death of a close friend, each intricately crafted metaphor emphasized the emotional wounds from Professor Heithaus' personal experiences. Mundane objects from coffee lids to bread knives burst to life as he concretized the abstract feeling of pain, loss, and family throughout the years, which elicited heartfelt reactions from the viewers.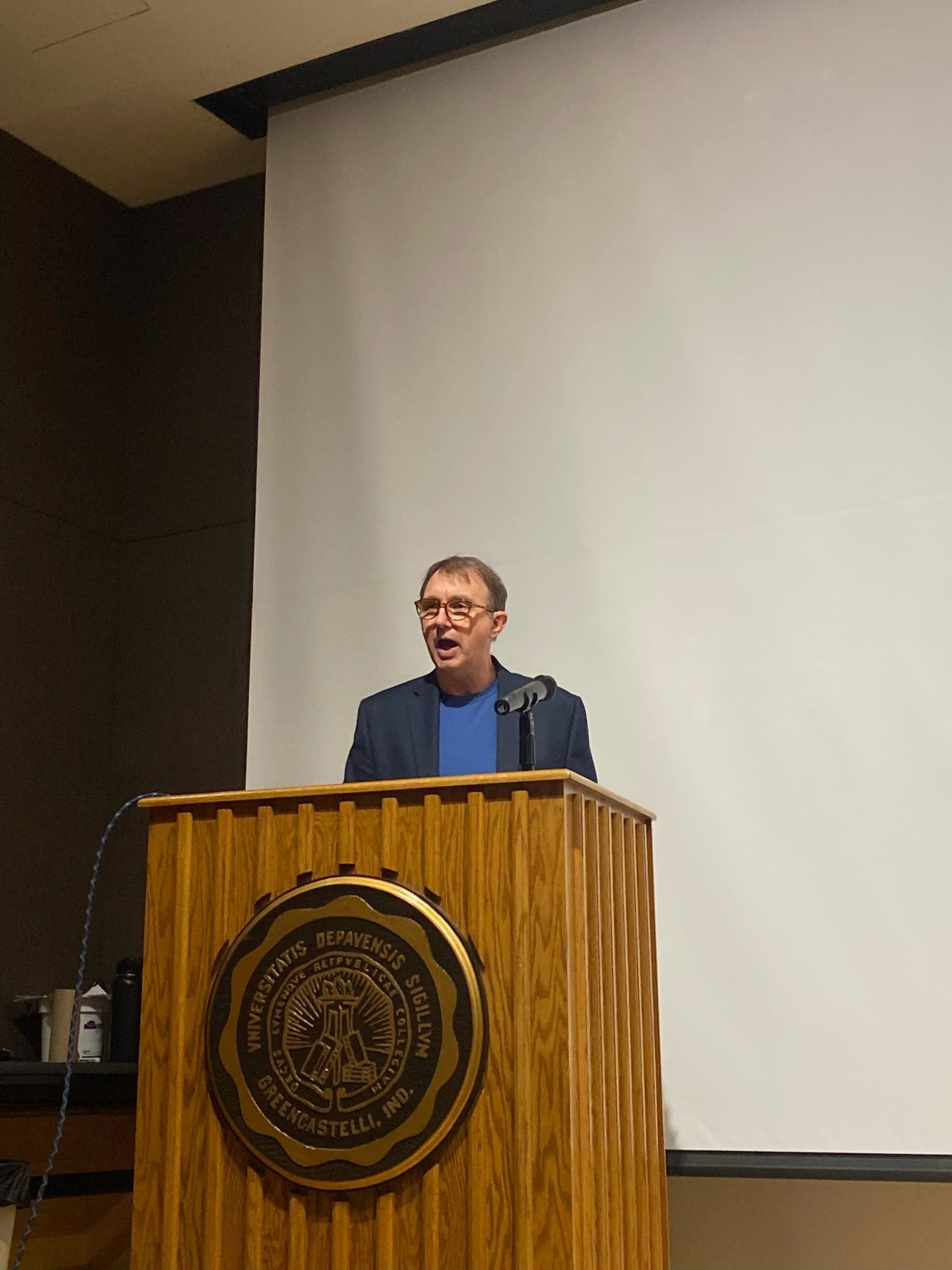 The auditorium was then illuminated with boisterous laughter upon the introduction of Professor Greg Schwipps, who first played a video montage of a young boy fearlessly searching for snakes within rocky paths and towering trees. This served as the foundation for Schwipps' reading of "What This River Keeps" and "Fishing for Dummies," where he enthusiastically shared his son's fascination with this reptile and his puzzlement about the exploratory yet brave nature of the young child. Scientific facts and family experiences were carefully interwoven together through each aspect of Professor Schwipps' skillful performance.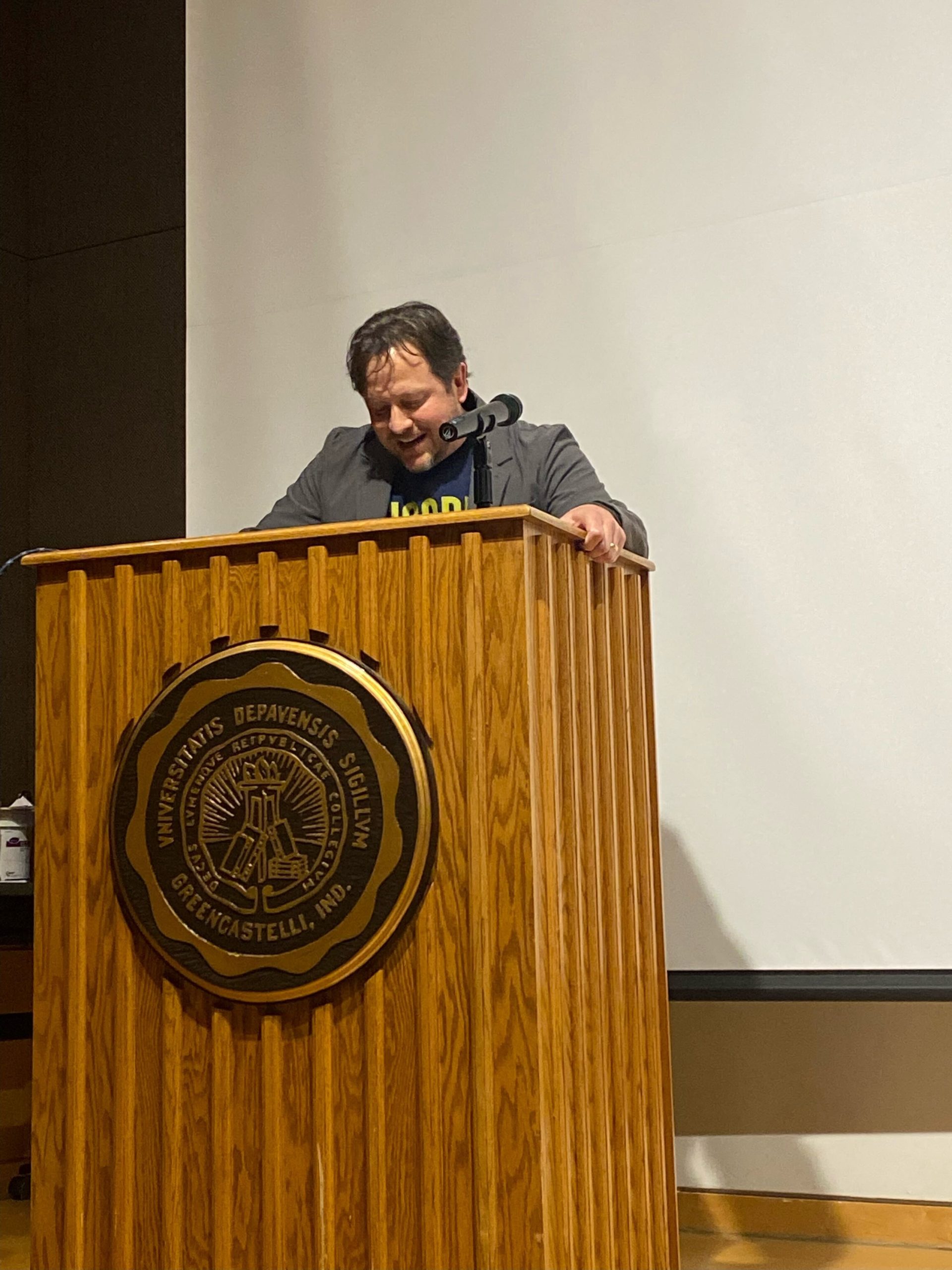 Lastly, Professor Chris White showcased her exquisite storytelling through an excerpt from her fiction novel "The Life List of Adrian Mandrick." Through careful conversations at a local Starbucks cafe and imaginative horse rides, she expressed the heartwrenching narrative of a father's difficulty to connect with his children. The strategic figurative elements, lively dialogue, and careful plot all came together to create an illustrative story about a peculiar yet emotional Thanksgiving celebration with one's family.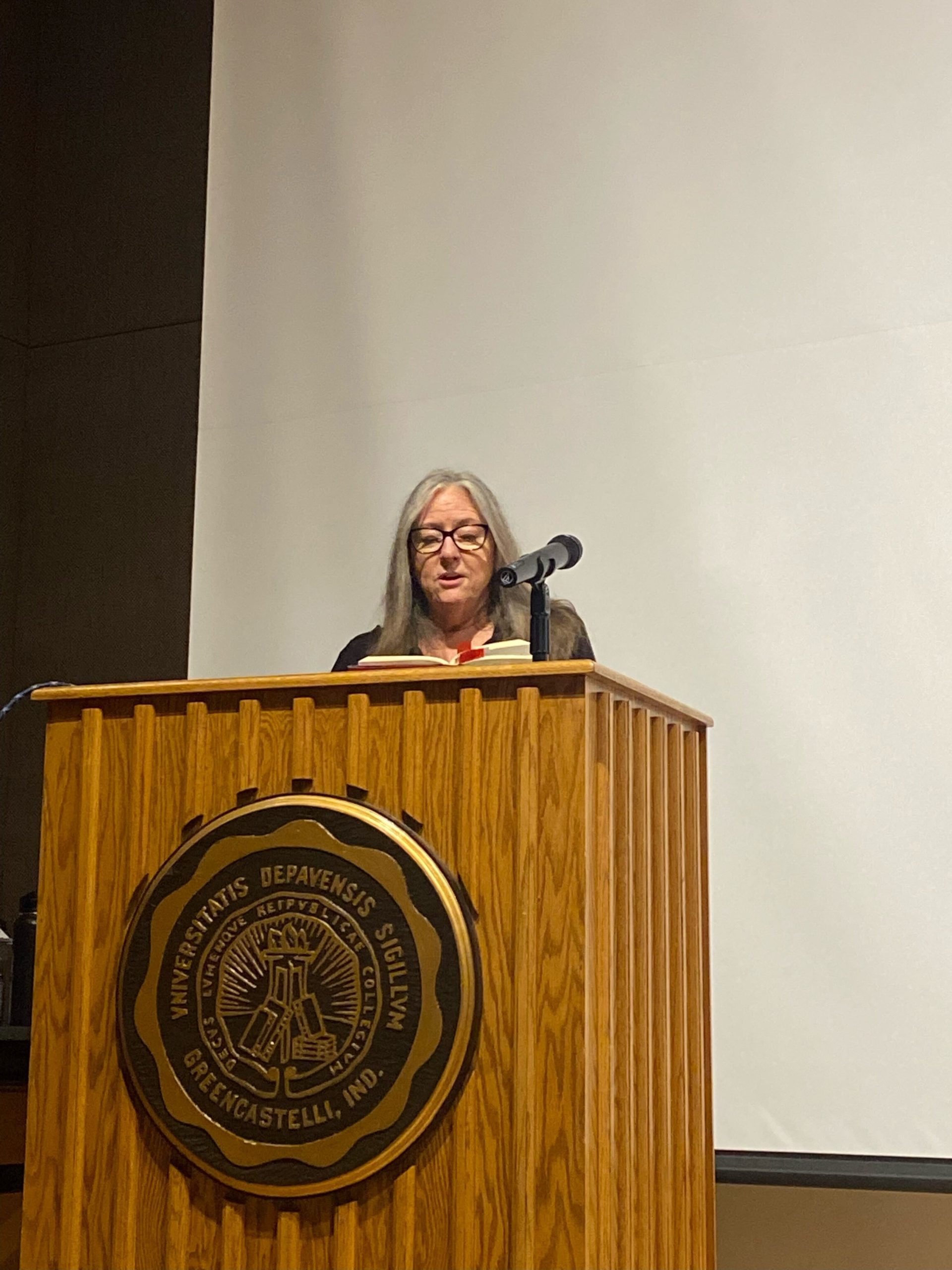 Each English professor uncovered a piece of their soul to the students they have taught over the years, as their literary expertise and vulnerable thoughts resonated with their viewers. With every shared sadness, anger, and joy, the event undoubtedly established a stronger connection between the English Department's faculty members and the entire DePauw community.