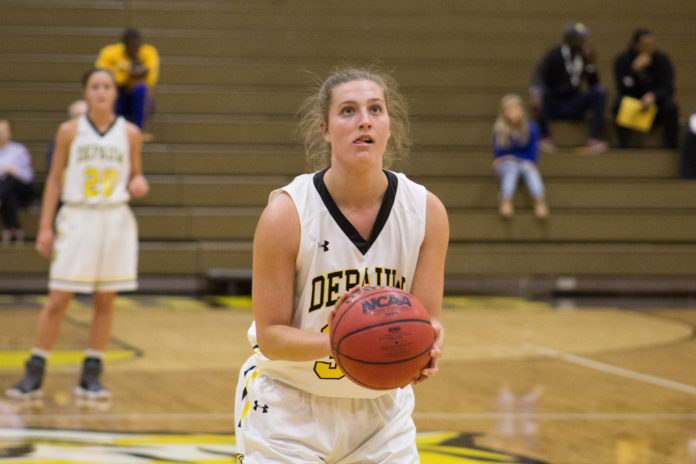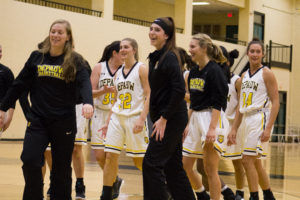 After a hot 4-0 start the No. 6 ranked DePauw women's basketball team fell to 19th ranked Washington University-St. Louis at the Midwest Challenge Championship last Sunday. Heading into the second half, both teams were evenly matched as they were tied 41-41, even though at the end of the game the Bears concluded with a field goal percentage of nearly 60 percent. With the lead heading into the final seconds of the game, the Bears' Rachael Sondag hit a corner three with 1.5 seconds left to give Washington the 77-75 win. The Tigers now look to move ahead into their conference opener against Hiram College.
The Tigers clearly seem to have a strong suit when it comes to the playing the game, the most prominent aspect being their ability to rebound the ball off of the glass. So far this season, the team has been able to amass 198 rebounds to their opponents 144 in the first five games: that's just under 40 rebounds per game. With their presence in the paint also comes the opportunity for second chance points, something that DePauw has outscored its opponents 69-39 in this early season.
After a close loss, the ladies look to adjust and refocus on the games ahead of them. First-year forward Claire Keefe stated, "This week we're really focused on defense. We gave up some easy baskets in the second half and now we're coming back to learn how to communicate to one another, on and off the floor. We're really excited for this weekend and can't wait to play some great teams."
The Tiger's now try to bounce back from their last second defeat this upcoming Friday as they host the Terriers of Hiram College at 6 p.m.