Want to know of a new place on campus with the highest potential of being one of the best study spaces at DePauw? Well, if you are curious, you might want to check out Olin's Greenhouse. Standing beside Olin, it provides the perfect space for relaxation after a stressful week or for studying plants.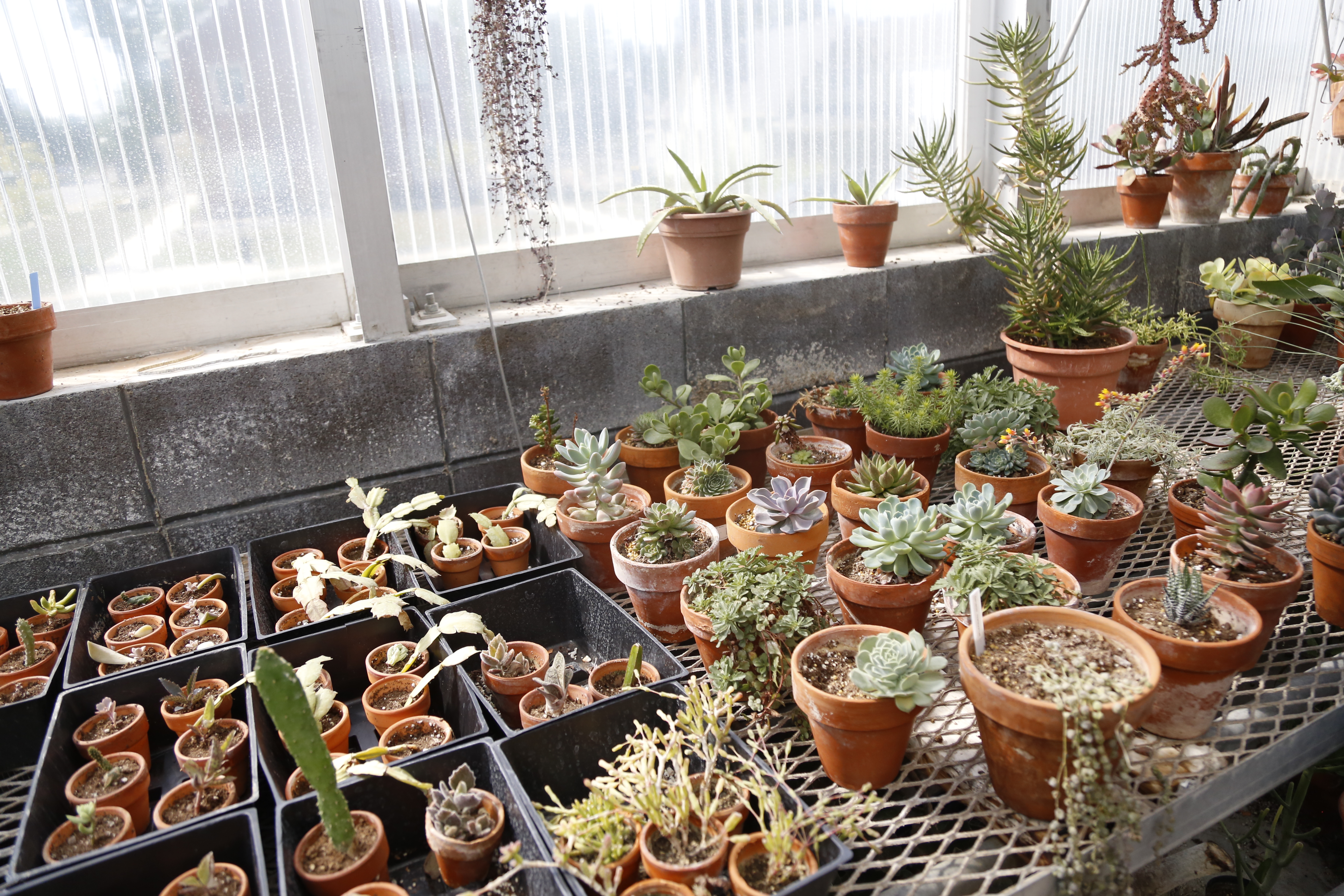 Olin Greenhouse is split into three rooms: tropical, temperate and desert. In each room, there are sights of fresh bananas, dragonfruit, limes, grapefruits, papayas, vines of vanilla spiraling down, a small but mighty cocoa tree and sugar cane.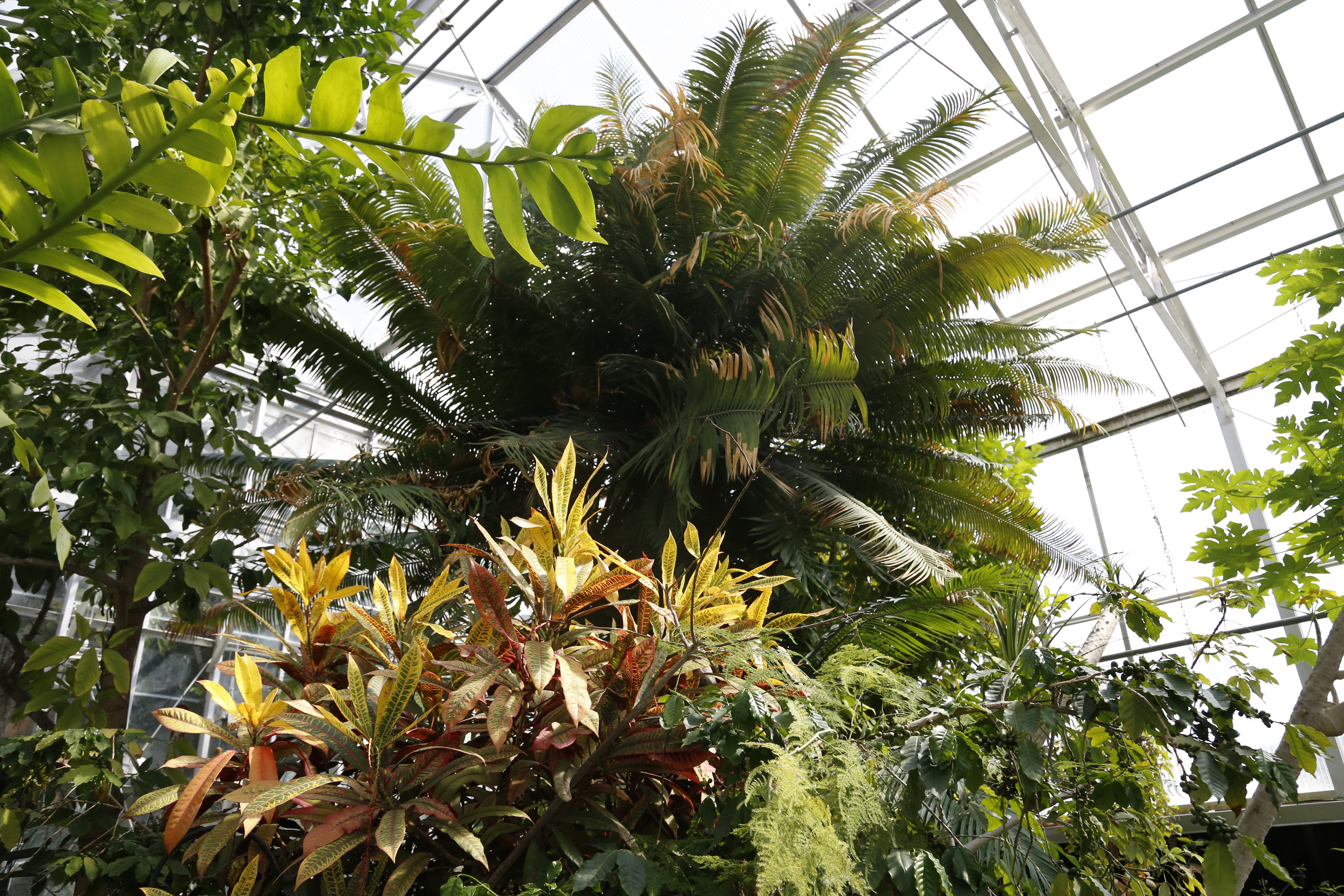 Susan Hickman has been in charge of DePauw's greenhouse operations for the past year and a half, running general operations and making recent changes to the space. 
"We recently took all the outside panels off the greenhouse, replaced new mechanicals to rub the louvers and vents, replaced the bent arms and upgraded computer systems that run all mechanicals," Hickman said.
Plants aren't the only organisms in the greenhouse - it is home to many animals as well. 
"The plants and animals are here for the students to learn about different adaptations, observe how they grow and to see production," Hickman said.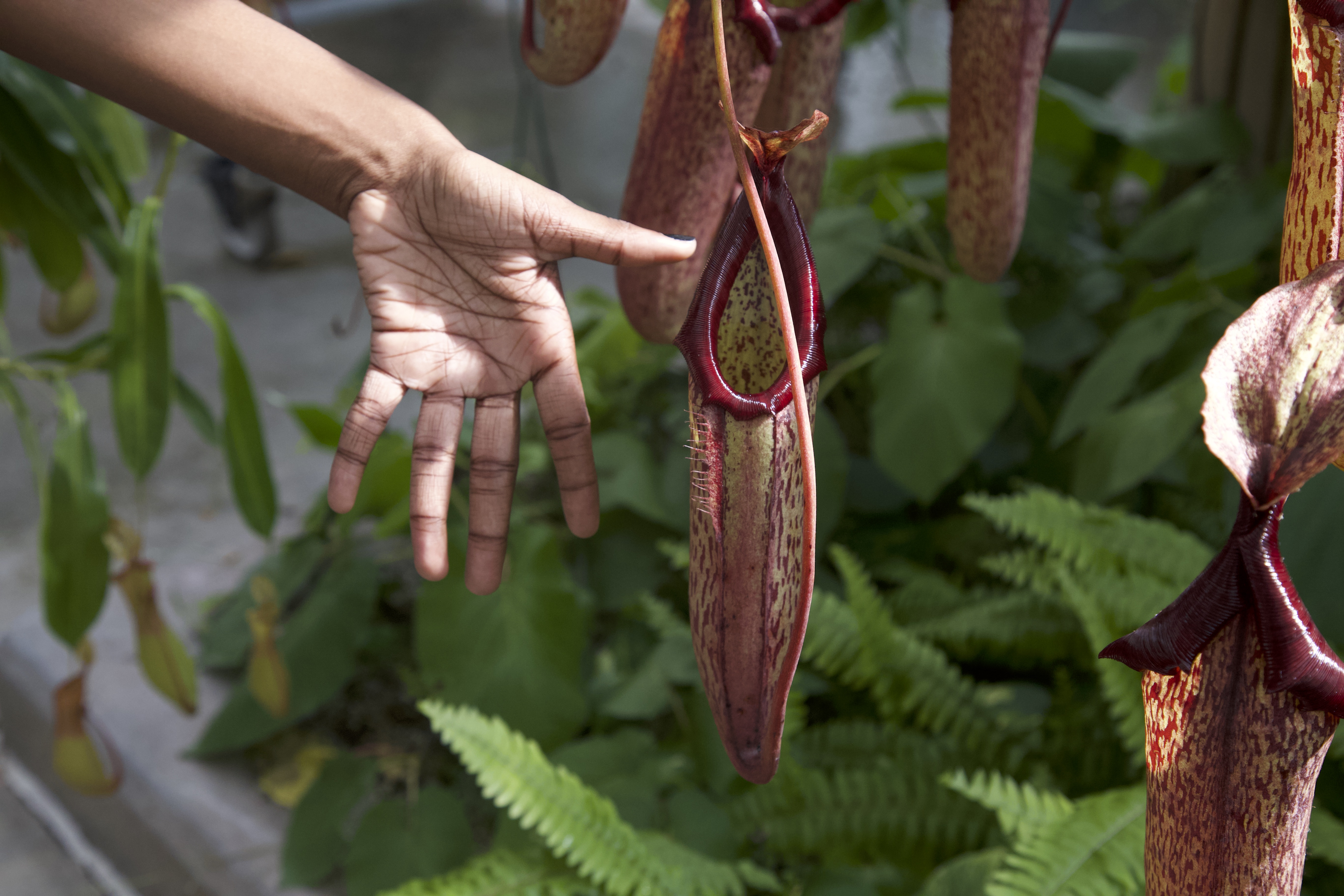 Olin Greenhouse is open to the public Monday through Friday from 8:30 a.m. - 3:30 p.m. Students can volunteer, apply for work-study opportunities and are free to relax and study.
Junior Diana Borse has been working as a volunteer in the greenhouse since her first year at DePauw. Over the summer while interning with the biology department, Borse helped identify and log all the plants to help with the renovations.
"I've always liked plants and I did soil science in high school. That's how I got started, but I'm hoping to expand more into research and getting more into plant ID-ing and studying them more" Borse said.
Olin's Greenhouse is one of the hidden gems on campus. Make sure to check it out before you leave DePauw.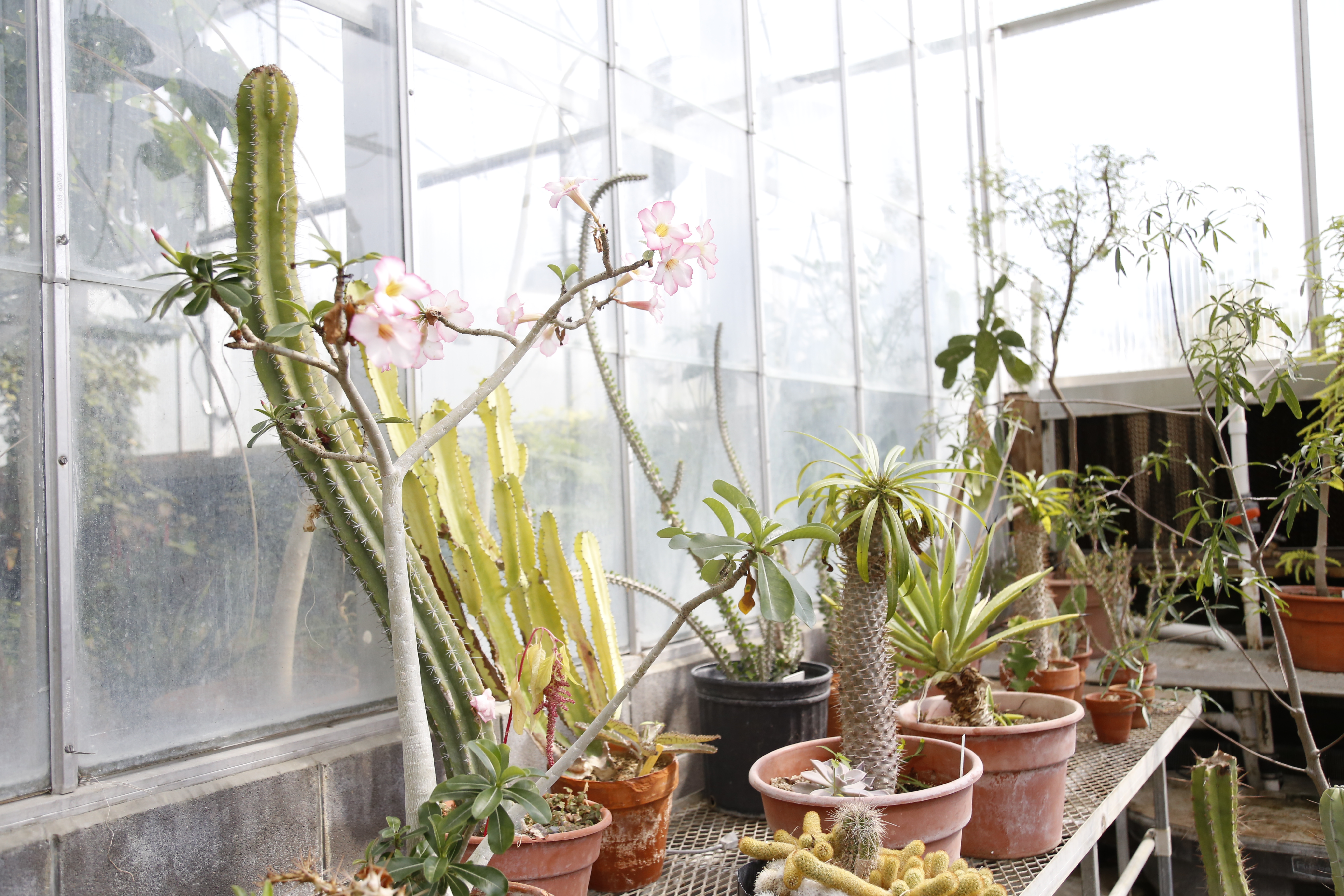 Photos by TDP Reporter and Photographer Esperanza Santana '23