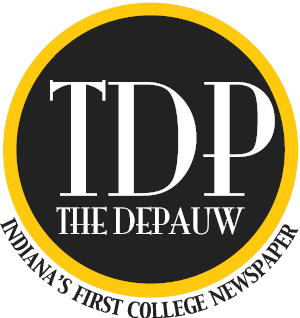 For musicians, creating a song that fits snugly into the bounds of a genre isn't all that difficult. Most rock, pop and hip-hop songs all fit within the "rules" of their respective groupings, never truly deviating from the songs that came before. However, every so often an artist comes along who is so weird, so out-of-this-world bizarre, that one can't help but sit, smile, and ask, "What the heck did I just listen to?" Well, look no further, dear readers, as the English-based virtual band Gorillaz has you covered with their new album, "Humanz." This wacky blend of hip-hop beats, electronic sounds effects, and wicked electric guitar riffs leaves you as dumbfounded as if you just watched a unicorn galloping down East Hanna Street.
Gorillaz is a virtual band that was formed in 1998 by Damon Albarn and Jamie Hewlett. However, despite creating the band, these two are rarely seen by audiences as most of the music videos produced by the duo consist of a quartet of wacky animated characters. There is the lead vocalist and keyboard specialist, Murdoc Niccals, the bass guitarist and my favorite character, Noodle, the lead guitarist, and Russel Hobbs, drummer and percussionist. Together, these four form the face of the band in their music videos that can be found online. While none of the members resemble any real-life artists, each one has a background story that you can find roaming the Internet. If you like their music as much as I do, I strongly recommend you look up some of these stories. They're really creative and weird, just like the music they create.
Returning to the "Humanz" album, I just have to take the time to give credit to my favorite songs that I heard. First and foremost is "We Got the Power," which features Jehnny Beth on vocals. With its upbeat chords and fast-paced percussion, this song is perfect to get you ready to face the day. It's really just an inspiring song that breathes some life into those mornings where it feels like it's impossible to roll out of bed.
On the other side of the spectrum is "Busted and Blue," which, like the name implies, is a slow paced, bluesy song that really shines as a late-night, calming song. It's a really relaxing piece that helps unwind after a long day. I really recommend trying it out for when you just need to forget about all the hustle and bustle of classes.
"Humanz" is just an all-around wonderful album that has managed to break the mold on genre-based music. I highly encourage you to look into it yourself and explore the different tunes that Gorillaz brought to the table. Thanks for reading and remember to tune into WGRE 91.5, Your Sound Alternative, to hear more great music!