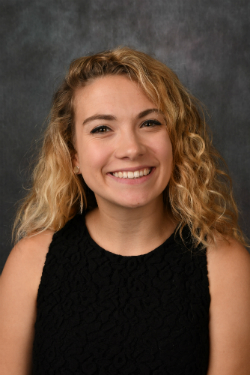 Whether you enjoy movies or not, you have probably heard of the newest Marvel film "Black Panther" (2018). After watching it at Ashley Square Cinema twice this weekend, the theater was the fullest I've seen in a while.
Just like in our small theater in Greencastle, millions of moviegoers-- both strangers and fans of the Marvel Universe-- engaged in this historical moment: watching the first origin story of a black superhero on the big screen.
A "Black Panther" comic-book adaptation has been in the works since 1992. The Marvel Cinematic Universe (MCU) has been depicting white, male American narratives since 2008. Ten years into the MCU, and "Black Panther" is finally here. Disney, it took you long enough.
"Black Panther" is the most successful origin story within the universe, bringing in an estimated $400 million worldwide in the four-day opening weekend.
It stars King T'Challa, also known as the Black Panther (Chadwick Boseman), and his return home after the death of his father in "Captain America: Civil War" (2016).
"Black Panther" begins with the history of the first Black Panther who united five competing tribes after fighting over a meteorite filled with vibranium.
The Black Panther, who obtained superhuman abilities from the vibranium, united the tribes and became the leader of Wakanda.
Wakanda is the newest country to appear in the MCU and yet ironically is the key location for Marvel characters as it holds the largest amount of vibranium on Earth.
Each MCU film is centered around the vibranium metal one way or another which makes Wakanda a huge target for the outside world. However, its technological advances allowed Wakanda to hide right under the colonizers' noses and conceal itself as a third-world country in Africa.
When T'Challa is crowned king, his throne is challenged. T'Challa and his neighboring tribes are faced with defining Wakanda's role in the world when a stranger appears on their doorstep.
Will Wakanda be a world advocate for justice or a closed off, hidden country protecting itself from the outside world?
It's up to T'Challa, his partner Nakia (Lupita Nyong'o), sister Shuri (Letitia Wright) and the Dora Milaje army to determine Wakanda's fate.
Co-written by Ryan Coogler ("Fruitvale Station" and "Creed") and Joe Robert Cole ("American Crime Story") and directed by Coogler, "Black Panther" has been applauded for bringing in new creative and diverse personnel who forged their own path in the Marvel Universe.
Its representation of men and women of color, detailed African wardrobe and tactful overt political commentary sets "Black Panther" apart from its predecessors, not to mention Kendrick Lamar's album attached to the film which blows "Guardians of the Galaxy"'s (2014, 2017) albums out of the water.
I especially loved T'Chala's 16-year-old sister, Princess Shuri, as Wakanda's leader in vibranium technology and design. Watching a young, intelligent black woman control that environment should not be interpreted lightly. That representation is a powerful statement, and one I hope to see more of in films like "A Wrinkle in Time" (2018), a movie coming to theaters later this spring.
Its classic plot structure, routine action sequences, and product placement have clear Marvel sensibilities, making it apparently obvious that it is a piece of the Marvel brand. Despite its common blockbuster elements, "Black Panther" made its mark in Hollywood film history. It has been one of the few movies that everyone around me knows.
I imagine that many audiences will watch "Black Panther" over and over again, saying "Wakanda Forever" for years to come, and I hope they do.
"Black Panther" is now playing at Ashley Square Cinema.