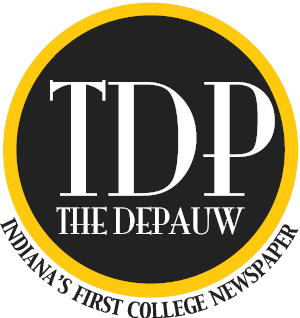 Just three days after the presidential election, longtime hip-hop group A Tribe Called Quest pertinently released their sixth and final album, "We Got It From Here...Thank You 4 Your Service."
Before this, the group's most recent album was "The Love Movement," released over sixteen years ago. Tribe had begun recording the feel-good "Service" in November 2015, just five months before original member of the group, Malik "Phife Dawg" Taylor, died of diabetes complications.
If anything, the sixteen-year hiatus only built momentum for the group. From cover to cover, Tribe establishes current sounds and themes while still sticking to their roots. In "The Love Movement" (1998), the group wouldn't have been able to make references to the iPhone, Waze, or Uber. Not only do they make mention of today's technology, but they also reference the current political climate, emphasizing the severe, detrimental effects it has on minorities living in the United States today.
Now comprised of producer and rapper Kamaal "Q-Tip" Fareed, DJ Ali Shaheed Muhammad, and rapper Jarobi White, Tribe's post-election album features frequent collaborators Busta Rhymes and Consequence, as well as Andre 3000, Kendrick Lamar, Kanye West, Anderson Paak, Marsha Ambrosius, Abbey Smith, guitar riffs and a solo from Jack White, and an Elton John mash-up.
The first track, "The Space Program," sets the tone for the rest of "Service," with Jarobi effortlessly rapping about a "mass un-blackening," referencing racial struggles in the United States, especially ubiquitous during this past election. This motif carries right on through to the second track, "We the People," which has become most resonant for listeners. While it is the shortest track on the album, it packs an energetic punch as Q-Tip sings a rhythmic hook about gentrification: "All you Black folks, you must go,/ All you Mexicans you must go,/ And all you poor folks, you must go,/ Muslims and gays, boy we hate your ways,/ So all you bad folks you must go."
Pitchfork writes that "Service" "follows in the pathways of Jamila Woods' "HEAVN" and Solange Knowles' "A Seat at the Table" as an album that expresses the deeply painful and deep-seated racist attitudes of current America without rancor." This is especially felt when Tribe makes several references to Donald Trump's campaign views. Contrastingly, Ty Dolla $ign's and Future's pre-election single "Campaign" seemed to speak too soon, as it was released before the election, celebrating a potential Clinton win.
While most of the album comprises a political theme, "Lost Somebody" peacefully interrupts this subject and serves as a tribute track to the late Phife Dawg, as Jarobi raps about his friend with a "heart of a largest lion trapped inside the little dude." The end of the song contains a long pause followed by a guitar solo from Jack White.
While the album is worth listening to in its entirety, some favorite tracks include "We the People," "Solid Wall of Sound" ft. Elton John and Busta Rhymes, "Kids…" ft. Andre 3000, "The Killing Season" ft. Kanye West, "Movin Backwards" ft. Anderson Paak, and "Conrad Tokyo" ft. Kendrick Lamar. Be sure to tune into WGRE 91.5 to hear some of these top tracks from A Tribe Called Quest.