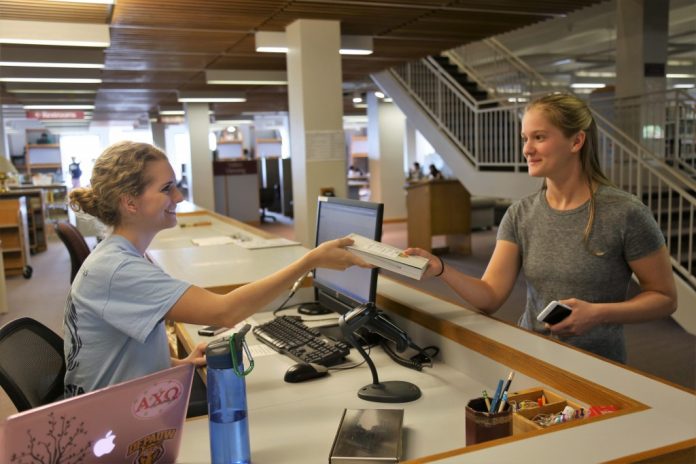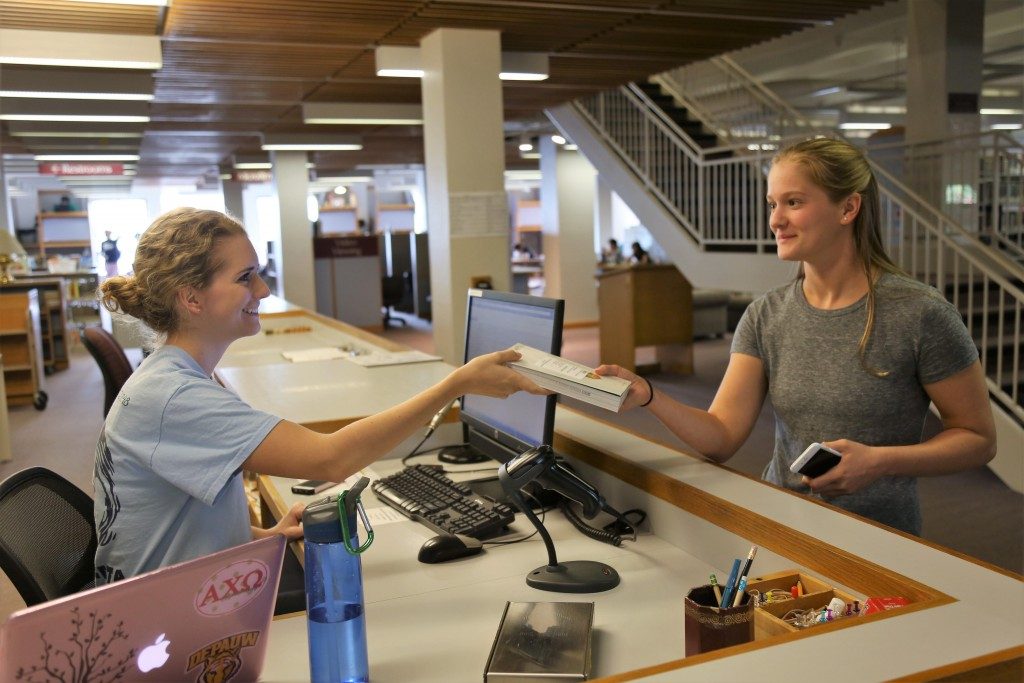 First-year students have been given a new and cost efficient alternative to rushed textbook buying at the start of the semester.
All DePauw University libraries are now offering First Year Textbook Reserve; a program where all books needed for intro classes are available and can be rented by students.
The idea for the new program was brought to librarians Rick Provine and Kayla Birt-Flegal by the Student Academic Life Committee (SALC). "There had been some concern around campus for a few years about access to and affordability of textbooks and costs," said Provine.
According to the librarians and SALC, first-year students have more of a challenge accessing textbooks. First-year students tend to be less aware of different ways to obtain books, such as Amazon or Chegg, and, unlike upperclassmen, they don't have the ability of knowing their courses before the get on campus for first semester. This results in them waiting for the bookstore to ship their books, which could take weeks.
Despite the books being in the library, the program is not meant to replace buying textbooks. First-year student, Katie Fues, still bought all of the books she needed, but used the reserve textbooks until they arrived. "I use my French textbook," said Fues, "I go in and photocopy a few pages to use and then return the book."
Some students have said buying textbooks in such a short time can be stressful, and this program is aimed at alleviating some of the anxieties that come with starting college. "It just gives you an opportunity to not feel as stressed about not having your textbook. It makes the transition less difficult," said Fues.
The purpose of the program is to help first-year students transition into college. The librarians agree that the orientation schedule does not allow for students to order their books and have them for the first day of classes. While the program is designed for first year students, anyone in an intro course has access to these books.
Eli's Bookstore, on the Greencastle square, does not expect the new reserve program to have a significant impact on their sales. Eli's store manager, Whitney Ozenbaugh, explained ways the store plans to keep their sales up and keeping the cost to students as low as possible. "We've started a new initiative called price match," Ozenbaugh said, "It allows students who have found cheaper books on other sites, to get their books for the same price from us."
Because the program is aimed at first-years, some upperclassmen still find it difficult to get their books in time for school, despite the break. "I think even with having the longer period of time, it's still a struggle being able to get those books," said sophomore Bronson Roseboro. He thinks the biggest problem for students is books not being affordable.
Fues would like to see a smaller version of the reserved book program for upperclassmen. "I think it would be helpful, just as a first couple of weeks' idea. It's good to have just in case something happens," said Fues.
The library is currently deciding on if the program will continue into next semester. While the program is heavily used at the beginning of the semester while students wait for their books to arrive, the library is unsure how much it will continue to be used as the semester progresses.
Part of the program uses data as students check books out so they can see what courses are being used. When asked if the program will continue, Provine said their hope is to use the first semester to refine the program and continue it into next semester.