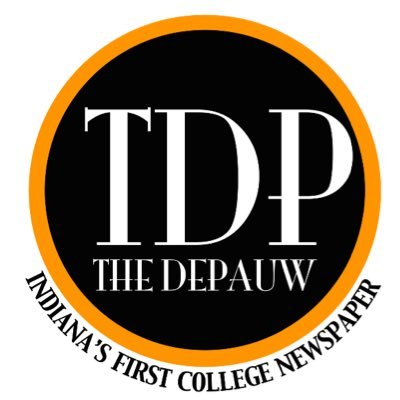 The new Safe Ride system has raised some concern among students who note that the new shuttle does not directly serve areas of campus where multicultural fraternities and sororities are located.
As of Feb. 15, students must now wait at designated stops for the van to come and pick them up in a bus-like manner.
The new Safe Ride system is programmed to stop at Hanna and Olive Street, Hanna and College Street, Ashley Square Cinemas (Seminary at Indiana), Hartman House and the Rector Village lot located behind Reese Hall. The driver is instructed to wait at least one minute at each stop.
Greisy Genao, senior student and a member of Omega Phi Beta, lives on Jackson Street and the nearest Safe Ride stop to her is Ashley Square Cinema or Julian Science Center. She also suffers from knee and back issues, making it inconvenient for her to walk to meet the van. "It feels really far off...It seems to only cater to the general campus area like South Quad. It affects upperclassmen housing a lot."
Safe Ride was originally meant to provide a safe method for students to get from one point to another on campus after dark. The hours of Safe Ride's operation have not changed, however, and it still operates Sundays-Thursdays 9 p.m.-2 a.m. and 9 p.m.-3 a.m. Fridays and Saturdays, according to DePauw's website.
Previously, students could contact Safe Ride by making a phone call request which was added to a queue of other callers. Charlene Shrewsbury, interim director of Public Safety, said, "So if there are six callers ahead of you, you would have to wait 15, 20, maybe 30 minutes before you were picked up."
Safe Ride's new system has lead to some students feeling unsatisfied and others feeling excluded. First-year Tahj Dosso expressed his concern about the new route change, "I feel the Safe Ride route is inconvenient as it doesn't accommodate to the multicultural houses. The road where most of the multicultural are on [Jackson] does not have the Safe Ride's van stop there."
A total of three Multicultural Greek Council (MGC) and National Panhellenic Council (NPHC) houses are located on Jackson Street. Another multicultural house is located on Anderson Street.
Sophomore Giselle Villegas thinks the route could be improved further. "The overall intent is good, but I don't think that the impact is there, especially with the new schedule and the routes," Villegas said. "They need to look over the stops. If you look at the routes that are around IFC and PHC houses and in comparison to NPHC and MGC houses, I think that's something to be looked over."
Some students want Safe Ride to revert back to the previous system. "Before they came to you, but now you have to go to them. You have to figure out what time they're gonna be [at the stops]," first-year Annalise Stein said.
In response to these concerns, the Office of Public Safety has taken action. "A student did come in and speak with me about the new safe ride route a week after it was put in place," Shrewsbury said. The student asked for a stop placed over by the 109 Jackson Street area and the stop was added the very next week. "If we are not reaching an area, if the students would like to see a stop, all they have to do is stop in and see me during office hours, call or send me an email."