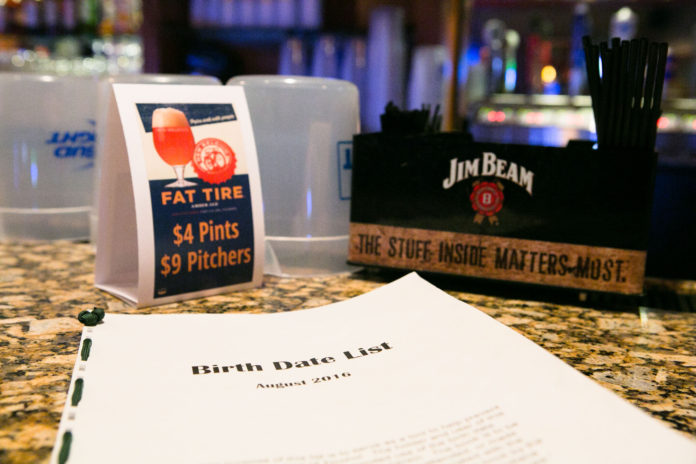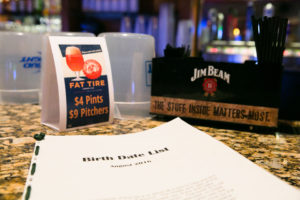 Each time DePauw University senior Lis Hawkins buys alcohol at a liquor store in Greencastle, the cashier asks for an ID and pulls out a bound paper book with no cover.
"Almost every time the birthday book gets pulled out," Hawkins said.
Known as the birthday book, the packet contains the full name of almost every DePauw student as well as the month and year of their birth. Though the book has virtually every student in it, students have the opportunity to opt-out out.
In 1976, the Family Education Rights and Privacy Act (FERPA) was passed by the U.S. Congress. The law set out guidelines on when educational institutions could release their students personal information.
Though FERPA dictates that institutions cannot release personal information without consent, an exception is made for "directory information." This is defined as "information contained in an education record of a student that would not generally be considered harmful or an invasion of privacy if disclosed." This includes a student's name, birthdate, birthplace, email address and other basic information.
"Each college is obligated to notify students at least once at the start of each school year as to what constitutes "directory information," because colleges have some discretion to decide what belongs on that list," wrote executive director of the Student Press Law Center, Frank D. LoMonte Esq.. DePauw University notifies students of what they have selected as directory information in the academic handbook. According to the 2016-2017 handbook, the University can release a student's home and local address, birthday, e-mail, field of study and telephone numbers.
Though this information can be released by default, students have the right to opt-out of this disclosure. If a student wants this information to remain private, he or she must submit a written request to the University by a certain date which is specified by each university. DePauw students must submit this request to the registrar's office by Aug. 1 of each year they want their information withheld according to the academic handbook.
Though students have the choice, few know that it is available. "I didn't know that was option," said sophomore Chase Wright.
Sophomore Ryan Horak believes the University should directly tell students instead of just placing it in the academic handbook. "I don't think any student or teacher knows everything in the academic handbook," Horak said. "It's all fine print really."
If a student opts-out of disclosure of directory information, his or her information would be kept private and would be excluded from the birthday book. This option could relieve students who are concerned about their information being made public in the birthday book.
"I hate that my birthday is out in the open because anyone could use that information to get access to your social security number," said junior Kim Lester.
While it may be tempting for students under the age of 21 to opt-out so he or she can purchase alcohol more easily, there are negatives to the decision.
When a student chooses not to disclose directory information, it is a blanket decision meaning that information cannot be released for any reason. Often universities are contacted by employers asking for their top students so they can recruit them to their ranks. If a student opts out of disclosure, university officials would not be able to pass along the student's contact information. "It's not just isolated down to just the birthday book, there's other things we use that information for," said Alan Hill, vice president of student academic life.
To make sure he doesn't miss an opportunity for a job or internship, Horak said he would allow the release of his information. "If I had to choose all of it, I would probably choose to give out the info," Horak said.
Senior Meghan Burke would also let the University disclose her directory information. "Personally, I wouldn't take the time to write a letter to the University and opt out of that," Burke said. "Maybe, if I was an important person."
Alcohol vendors, who use the birthday book to combat underage drinking, would also be more likely to sell to underage students and thus more susceptible to citations from state agencies. Citations include fines and can eventually result in the business losing its liquor license.
Since its inception and implementation in the mid 1990s, the birthday book has evolved. This year, following a white paper from student government citing privacy concerns, the book only features a student's month and year of birth excluding the exact day. This was included in previous editions.
The 2016-2017 birthday book has already been published and distributed, but students who want to opt-out in the future can contact the registrar's office.