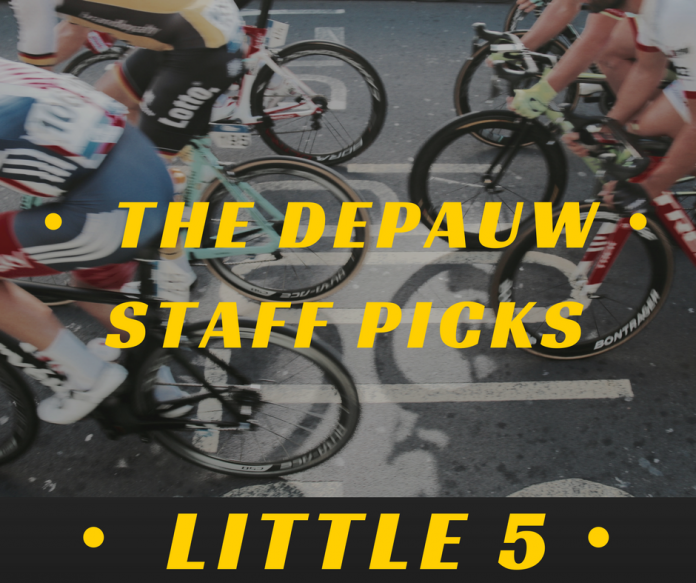 Men's race:
The men's race this year is filled with new faces and a few returning bikers from last year. All eyes will be on Beta Theta Pi, the winning team from last year, as they attempt to win for a second year in a row. Beta returns three riders in seniors Logan Miller, Sam Short and John Harbaugh that will help in their mission to back to back wins.
As for the individual winner, it will come down to a narrow field of veteran racers. Last year's winner Miller will be a contender as well as senior Joe Gallagher. If Miller's standout performance during last year's Little 5 is any indication, he is a strong favorite to win it all again this year. However, Gallagher has consistently proven to be a strong competitor with top finishes the last few years. He makes a solid candidate to win it all this year.
Team winner: Beta Theta Pi
Individual winner: Logan Miller, Beta Theta Pi
Women's race:
Unlike last year, the women's field is up for grabs in both the team race and individual winner. Previous powerhouse Alpha Phi returns an entirely new team that will compete for the whole thing. Returning bikers for the women's races include sophomore Pi Beta Phi Mallory Bell and sophomore Kappa Alpha Theta Annaliese Walkes. Bell has a chance to lead her team of three to victory but Alpha Chi Omega and Alpha Phi both have large teams. If the larger teams can come together, they might be able to overcome their inexperience on the track to bring home a victory.
The individual winner is up for grabs. After graduating an experienced set of seniors last year, Bell and Walkes have a chance to run away with the race due to their previous Little 5 experience. New racers have a chance to compete for the win if they can.
Team winner: Alpha Chi Omega
Individual winner: Mallory Bell, Pi Beta Phi