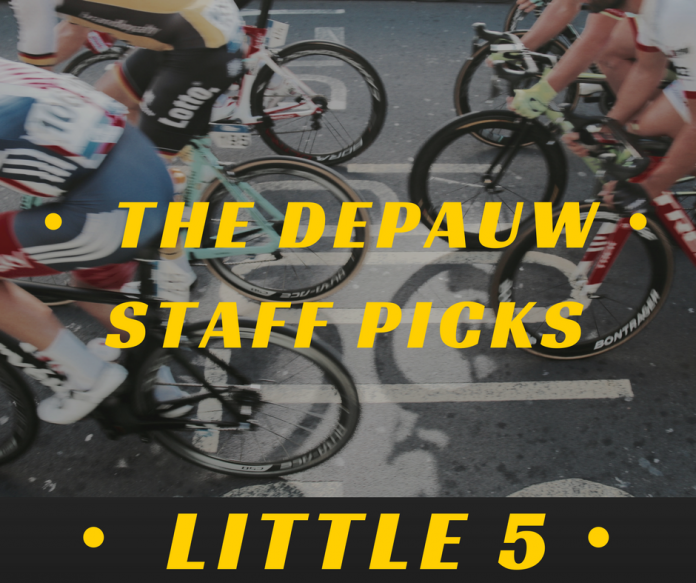 With plenty of talent and depth, Phi Delta Theta and Delta Upsilon will both make strong pushes to take the crown on Saturday afternoon. However, last year's winner Beta Theta Pi will return three of its best cyclists in seniors Logan Miller, Sam Short and Jack Harbaugh. Expect a repeat.
Little 5 Team Winner: Beta Theta Pi
Though he'll have a target on his back, there's very little to suggest senior Logan Miller isn't poised for his second win in a row. Senior Joe Gallagher will also be a strong candidate to keep an eye out for during the course of the race. With last year's favorites Riley McIntire and Aaron Mahoney graduated, expect to see Gallagher and Miller at the top once again.
Individual Winner: Logan Miller
As the two biggest teams on the women's side, Alpha Chi Omega and Alpha Phi currently look like the favorites for the race. For Alpha Phi, it'll be interesting to see how a team composed of completely new riders looks to defend a three-year win streak. Though don't count out Kappa Alpha Theta, who's won the race twice in the past seven years, and has one of the race's best cyclists in sophomore Annaliese Walkes.
Little 5 Team Winner: Alpha Phi
With last year's winner, Danielle Datillio, and other top-place finishers having graduated, this spring's race will open up the opportunity for a new champion. While Walkes and Pi Phi's Mallory Bell are strong picks from the sophomore class, don't count out Alpha Chi Omega's Melissa Browning. With the sophomore having trained hard in the months leading up to her first Little Five race, Browning is this year's dark horse and has a decent shot to take it all.
Little 5 Individual Winner: Melissa Browning