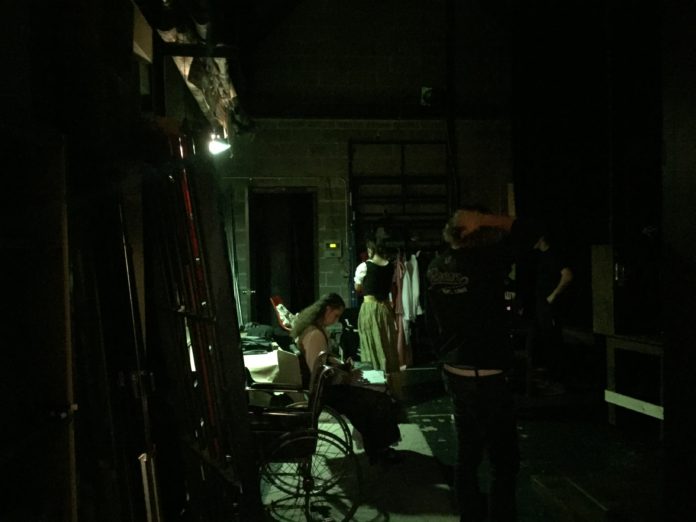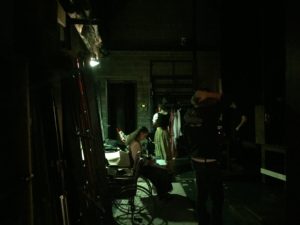 If the original "Frankenstein" was too scary for you, fear not. "Young Frankenstein" has all the best parts of Mary Shelley's work, but with more laughs and dirty jokes.
You can catch the DePauw Theater and School of Music's musical rendition of "Young Frankenstein" this Thursday, Friday, Saturday, and Sunday.
"Young Frankenstein" follows a professor, Dr. Frederick Frankenstein, who has recently learned that he inherited his grandfather's estate in Transylvania. Frankenstein attempts and succeeds in recreating his grandfather's experiments with the help of his grandfather's former servants.
After the success of creating his own monster, he begins to lose his mind and starts to struggle internally; a struggle that resembles that of Dr. Jekyll and Mr Hyde. This inner conflict also begins to stir up trouble with his fiance, Elizabeth.
Director Steven Timm, professor of communications and theatre, chose "Young Frankenstein" because he believes it has a well-balanced narrative. "I was a fan of the original movie and other Mel Brooks films," Timm said. "I think they're funny, but have a critical component."
But the late actor Gene Wilder also played a large role in the decision making process. "When Gene Wilder died, I was sitting thinking about his contribution to film. We get to the point where we get to select a season and it seemed like a good choice," said Timm. "It's sort of a tribute to him."
Senior Marin Tack, who plays Frau Blucher, was drawn to the musical's comedic aspect and Timm's directing skills. "No matter what role I get I'm going to have a great time because it's so much fun," Tack said. "And I also really wanted to do it because I know Steve Timm's shows tend to be really good and they wow people."
The unconventional form of the musical has made the experience more enjoyable for Tack. "I particularly love that I get to play this role because it's unlike any other role that I've done," Tack said. "I just get to be this crazy old lady and it's so over the top."
Junior, David Mather was on board for more personal reasons. "I'm a big fan of musical theatre, so this is kind of one of my passions," Mather said. He appreciates the opportunity to "model his idol" by playing the same character as Gene Wilder. "He was always someone I looked up to and actually getting the chance to do this role is something kinda special to me," Mather said.
Audiences unfamiliar with musical theatre can also look forward to the show. "There are some awesome special effects, so if people don't like musicals or don't like anything to do with theater, they can come check out the special effects," said Mather.
For Mather, this musical differs from his other projects because of it's saucy wordplay. "I'd say this show is probably the raunchiest I've done," Mather said. "There's a lot of innuendo to this one and double meaning, so that's something to look out for."
If you want to experience some of this talent, the cast will be performing in Moore Theater Oct. 5-7 at 7:30 p.m. and Oct. 8 at 1 p.m.