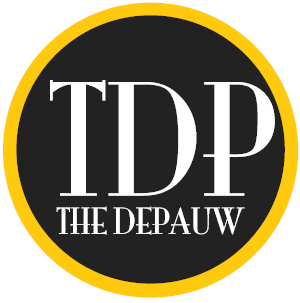 For the past nine Januaries , DePauw University students have been exposed to Indian culture, food and film, not in India, but right here in Greencastle.
Political Science professor, Sunil Sahu, will be leading a winter term course on campus entitled "Bollywood Films: Classic and Modern," continuing a budding tradition of cultural education.
The term "Bollywood film" refers to the Hindi film industry based in Mumbai, India. Although the industry is known to only some American-born citizens, Bollywood plays a role in global film industry itself in addition to its huge impact on Indian culture.
"It is my mission to expose my students to different cultures, and what better way of exposing them to a different culture than through their films? " Sahu said.
In the last four years, many deals have been struck between Hollywood and Bollywood for joint productions. According to Sahu, major Hollywood studios such as Sony, Warner Bros, and Disney have expressed interest in funding and producing collaborative projects. The most well known collaborative project was the 2008 Academy Awards Best Picture, "Slumdog Millionaire."
"[Stephen] Spielberg is also interested in having some joint productions with Bollywood, and yet Bollywood films are not well appreciated or viewed in this country," Sahu said, "they are very well known and well liked outside of Europe and the U.S.."
Junior Zoe Collis participated in his winter term course last year.
"I learned a great deal about Indian weddings through watching Bollywood films," Collis said. "The weddings last upwards of a week and are a beautiful culmination of Indian tradition through ceremony."
Although the course has changed over the years, Sahu has enjoyed teaching the course because it exposes his students to a new culture and having the opportunity to do something different from his regular Political Science courses during the fall and spring semesters.
Sahu has his own Wikipedia page, in which it states "Bollywood oldies" both film and song, to be a hobby of his.
In relation to the producers, actors and directors in Bollywood, Sahu expressed his own appreciation for their work, especially in the earlier days of Bollywood. "These are the people that are doing it for the labor of love," Sahu said.
The list of films has changed throughout the years, but a few have remained on the list year after year. The most popular film in Bollywood history "Dilwale Dulhania Le Jayenge," commonly referred to as "DDLJ," has always been a staple in the syllabus, along with Raj Kapoor's "Awaara."
The 1995 film, "DDLJ," however starred Hindi film super star Shah Rukh Khan as Raj Malholtra, and is regarded as one of the most successful films in Bollywood history. The film ran for 20 years consecutively in a single theater in India.
"The reason why it was so successful is really because people of any background can connect with that movie," Sahu said. "NRI (non-resident Indians), upper class, upper caste Indians, they connected with that movie, rural Indians because of the values, they connected with that movie, educated, uneducated, everyone connected with that movie."
Hindi films run between 170 and 190 minutes in contrast to Hollywood films, which average around two hours of run-time. This presents Sahu with the challenge of keeping his students engaged enough to build an appreciation.
"Through the films, I try to teach them about Indian society, what value systems are there, and Bollywood films have a great impact on the social change [in India]," Sahu said.
Junior Ranjit Singh grew up in New Delhi and sees the course as an excellent opportunity for students to expand their understanding of other cultures," Singh said. "Movies are tools that give people insight into a particular culture. The course will help students at DePauw to gain an insight into Indian culture."
For the first time this year, Sahu's course will be offered for a half credit. Because of the change, the course will be less focused on viewing films, and more intensive on readings that accompany film viewings.