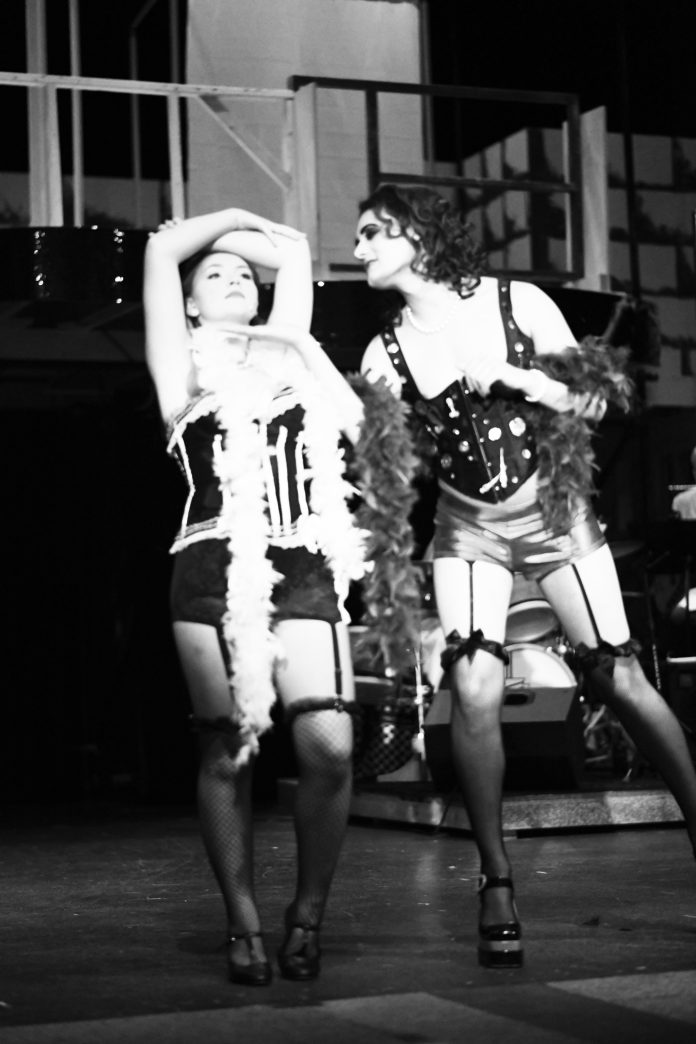 I had the pleasure of seeing DePauw's opening production of "The Rocky Horror Show" on Thursday, September 29, and let's say if my car breaks down in the middle of the night, I will definitely be knocking on the doors of the nearest castle.
This was my first time seeing The Rocky Horror show, which is a cult classic following newly engaged Brad, played by sophomore Cole Stephen, and Janet, played by sophomore Kelli O'Neill. They get a flat tire in the midst of a storm while driving home from a wedding, and their only option is to ask for a phone in the nearby castle. The two enter the mansion owned by Dr. Frank 'N' Furter, played by Skylar Niles, and their night takes a turn for the worst.
This was the third musical I've seen at DePauw and for sure my favorite. It was definitely the most times I have ever heard "sl*t" yelled out in my life and I couldn't seem to wipe the smile off my face.
It felt like I was blasted into a whole new world the moment the music started and the cast's energy throughout was impeccable. The ensemble was so engaging and there was not one moment where anyone was out of character.
The track list, written by Richard O'Brien, was glam-rock and upbeat. I even heard the audience singing along, which made the environment so comfortable. My personal favorites had to be The Time Warp and Eddie's Teddy because my favorite moments were when the entire cast was on stage together.
I especially loved the cast's interactions with the audience and how everyone was a part of the show. The ability of the leads to keep straight faces while they got yelled at by the audience was especially impressive.
Another stand-out for me was the costuming, specifically the corsets and fish-net tights. I'm much more excited for Halloween after seeing all of Dr. Frank 'N' Furter's outfits.
My favorite characters had to be Riff Raff, played by senior Eli Gray Nations, and Magenta, played by junior Elizabeth Davis. The power behind their voices shook the entire auditorium.
The lighting, design, and set magnified everyone's performance and I could see the entire cast's facial expressions from the back left row of the auditorium, although I wish I would have sat in the front row.
It was completely evident how much time was put into every aspect of the production. I couldn't locate one misstep if I tried. It was chaotic, to say the least, but in an organized way.
The only complaint that I have about the production is that I wish it would have been longer. This show was a great way to kick off fall, and It will probably take me until next year to get the songs out of my head.