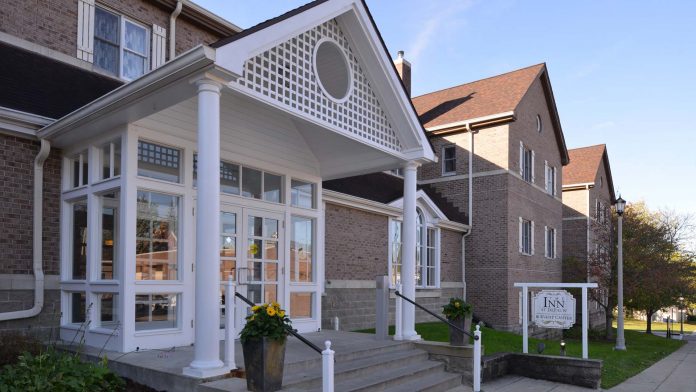 A racial slur was found written in a bathroom stall at the Inn on the evening of Apr. 11.
The slur read, "All n*****s must die -KKK."
Public Safety director, Charlene Shrewsbury, sent an email to the DePauw community at 4:30 p.m on Apr. 12 informing them of the situation. According to the email, officers from Public Safety spoke with employees at the Inn and the writing has been removed.
A second email was sent at 6:44pm stating that the incident was reported to Public Safety today at 3:30pm.
Shrewsbury's first and second email also stated that Public Safety will be reviewing any cameras that are near the area of the Inn at DePauw as well as cameras located inside the building.
President Mark McCoy followed up with an email sent at 6:58 p.m. He confirmed the report, and said that they have reached out to the mayor of Greencastle and the chief of police.
In his email, McCoy invited all students, faculty and staff of DePauw University to the Center for Diversity and Inclusion at 7:30 p.m. where they will open a dialogue with students about the incident.
Students took to social media to bring attention to the bias incident. Hashtags such as #DePauwKKK and #wearenotoKKKay have been attached to various photos of the message found on the bathroom door.
Officers of Public Safety want people to contact them with any information regarding this event.