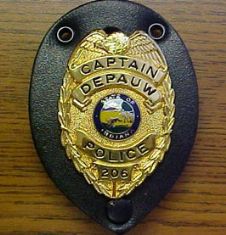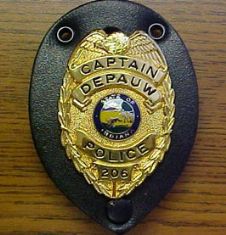 Charlene Shrewsbury, interim director of Public Safety, sent out an email to all DePauw students explaining emergency procedures to take during an active shooter situation because of the high amount of shootings that have already happened on university property this year.
In the first nine weeks of 2018, at least 14 school shootings occured in the US, according to CNN. While these shootings occurred from kindergarten to university levels, nearly half of them occurred on a college campus.
The shootings transpired across the country from Michigan where two people were shot to death at a dormitory on Central Michigan University's campus to North Carolina where a football player was fatally shot at a Winston-Salem State University campus party, according to CNN. "It deeply saddens me when I hear of such incidents, and I want to make sure I am sharing our emergency procedures with all of you," Shrewsbury wrote in her email.
In her email, Shrewsbury encouraged students to "take note of emergency exits and windows that can be broken and used to leave an area" in the rooms that they find themselves in throughout a typical day as a precaution before an active shooter situation.
If a person finds him or herself in the midst of an emergency situation, Shrewsbury recommends that students should first look to evacuate. If this is not an option, she recommends "hiding, blocking/locking doors and staying silent," as written in her email.
While an active shooter situation on DePauw's campus is a concern for Public Safety, Shrewsbury wrote in her email that "[they work] closely with other emergency personnel in Greencastle and Putnam County to ensure we are prepared." Multiple exercises including full scale scenarios have been conducted in order to ensure the preparedness of the campus, city and county police staff.
Students, such as sophomore Evan Grathwohl, believe that DePauw faculty and staff are successfully protecting their students from this type of danger. While Grathwohl recognizes DePauw's efforts, he believes that conducting a campus-wide active shooter drill would be beneficial to the campus so students have a better understanding of what to do to stay safe in an emergency situation.
Even though shootings on college campuses have already become an all-too-common occurrence in 2018, some DePauw students feel relatively safe on campus. "I've never felt threatened here," first-year Maria Johnson said. "I know there's always a chance of [violence] coming to DePauw, but I never really thought it would."
Johnson attributes this to the relatively small size of both DePauw's campus itself as well as the town of Greencastle. "I figure that it would just be less likely since there are less people…," Johnson said, "but I also know it only takes one person to put people in danger."