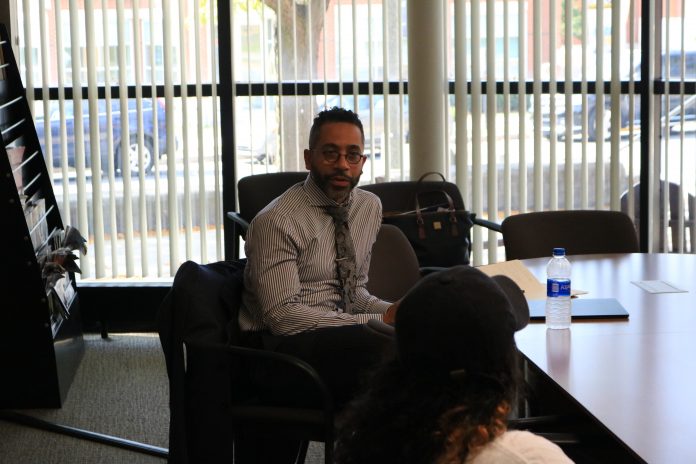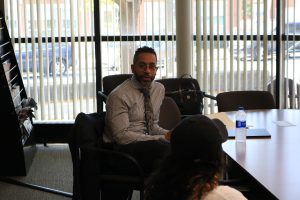 When senior Serena Rodriguez told her sorority president, Aleysha Ward, she would attend the presidential search student listening session, she imagined a room full of vocal students actively sharing their opinions. Instead, she and Ward sat around the oversized boardroom table in Pulliam Center for Contemporary Media (PCCM) library with only one other student, junior Betsy Beggs who is on the search committee, Justian Christian '95, and two representatives from Russell Reynolds, the company DePauw has contracted to assist in the search.
An email notifying all students of a forum "in support of inclusion" was sent from the dean of students on Sept. 11, a week before the session.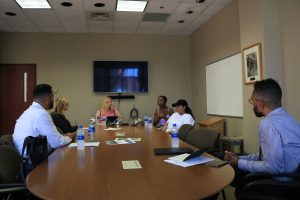 The 18-person Presidential Search Committee met last week to conduct a number of listening sessions and discuss their role in the search process with the representatives from Russell Reynolds.
Led by Board of Trustees member Justin Christian, the search committee includes four faculty members, two students, two members of the presidential cabinet, a member of the Alumni Board, a DePauw staff member and seven additional board members including Kathy Vrabeck, chair of the Board of Trustees. More information about the committee members is available at the presidential search website.
Because of the small attendance, the group was able to have a more in-depth, "intimate" conversation, according to Rodriguez.
"I didn't expect to talk as much," Rodriguez said. "I don't really feel like a lot of students know about these [meetings], but I feel like they should."
However, Justin Christian is seeking more feedback in order to complete the presidential search profile by the end of the month.
"We're really trying to poll the campus community in terms of what they want to see with the 21st president of DePauw," Christian said.
Other listening sessions were held for the Greek Leadership Council, faculty, alumni in Indianapolis, staff, parents, cabinet members and faculty administrative councils.
According to the feedback Christian heard, the DePauw community wants a president who listens and is involved on campus.
"[We need] someone who can bridge the community," Christian said. "You can kinda see that there's a lot of different communities that exist at DePauw, which is positive. But at the same point in time, [students] want to see someone who can help bring those communities together under some form of common goal and common focus."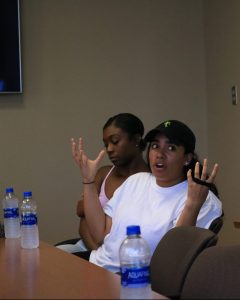 The committee intends to identify a presidential candidate during the spring semester. They plan to evaluate all of their options, but it has not been ruled out that candidates from within the university could be considered.
"We haven't really considered any candidates at this point in time," Christian said. "So [we're] really going into this casting a wide net, and you know, just eyes wide open."
While currently there is no contingency plan if a candidate is not selected by the spring semester, Christian is prepared to have a discussion about alternative leadership for next year if necessary, such as an interim president.
Additionally, Christian is confident a candidate will be found because Russel Reynolds and similar companies described the DePauw presidency as a "highly coveted role."
"There's not going to be any shortage of people that are going to be interested," Christian said. "We are really hopeful and we believe that [we] will be successful in identifying a person by the spring semester."
Student committee member Christian Hernandez said he is confident in Justin Christian's leadership of the committee after the initial meeting. He is unable to comment further due to confidentiality.
Rodriguez echoed this sentiment towards Christian, saying, "I think they have a great start. I think they're dipping into a lot of sides [of the DePauw community]. Time is being taken to get the needs and wants of people on campus."
Christian emphasized that students should use other opportunities for engagement. A poll to collect student opinions will be sent out in the coming weeks and anyone can send emails to depauw@russellreynolds.com with candidate nominations or other input.