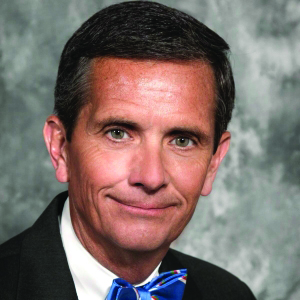 Of the 11 rapes reported in the DePauw University's Clery Report for 2015, none of the accused perpetrators were formally charged in a court of law.
Putnam County Prosecutor, Tim Bookwalter, said that during his ten years as prosecutor, there has only been one sexual assault reported on DePauw's campus where the accused was charged and sentenced. However, the incident did not involve a student, but rather an employee of the Inn at DePauw and a Greencastle resident.
"On DePauw's campus the problem is many times they do not get reported right away," Bookwalter said, "a week, a month, two months passes. There is no physical evidence, no DNA found at the scene."
When a sexual assault is reported, the report and investigation, along with an affidavit from the police officer who reported the incident, are sent to the prosecutor's office. The prosecutor must find probable cause to charge the accused. If it is found, the matter is taken to a county judge and the judge decides if there is probable cause before an arrest warrant or the accused can be released.
"All our cases, whether a person decides to prosecute or not, get sent to the prosecutor's office," said Director of Public Safety, Angie Nally. Nally said victims have the opportunity to opt out of the prosecuting process if the prosecutor decides to charge the accused. If the victim chooses not to comply, the prosecutor can still move forward with the case but it is more difficult.
"The standard of proof is different in a criminal process than it is in the administrative process, so with criminal it's beyond a reasonable doubt," said Renee Madison, DePauw's senior advisor to the president for diversity and compliance and the University's Title IX coordinator.
The University also treats sexual assault cases differently than regular law enforcement, like the Greencastle Police Department. Bookwalter said this is the biggest problem when it comes to formally charging in sexual assault cases, and Title IX can be a barrier when charging an individual with sexual assault on DePauw's campus.
Bookwalter said if a person in the Greencastle community raped another person the community, "We get a report, we get a set of facts, we go out and get the suspect and we question him… this doesn't happen at DePauw."
Bookwalter said in sexual assault cases, the Greencastle Police Department runs on the idea of "time is of the essence," but said the University focuses its attention, specifically through Title IX, on protecting the rights of the victim and the accused perpetrator.
Nally said it is not uncommon for there to be a delay in reporting from the victim, and that sets the process back. Nally also said police investigations are not limited to the 60 day threshold that Title IX is. Everything from the amount of evidence collected to number of witnesses on the scene can affect how long an investigation lasts.
Bookwalter believes universities across the country, not just DePauw, should change the way they investigate sexual assault. "They [DePauw] shouldn't be doing sex offence work; outside agencies need to do it, and I don't think there is any agreement from the University with me on that issue," Bookwalter said. Bookwalter believes this would allow sexual assault cases to be investigated in a more timely fashion and perpetrators more easily charged because law enforcement would not have to go through Title IX process.
"I think the intent of Title IX was very good," Bookwalter said. "Title IX gets in the way many times of just good,solid law enforcement work."
When it comes to charging DePauw students, particularly in relation to sexual assault, Bookwalter does not think DePauw students should be treated any differently from Greencastle residents. "On college campuses, there seems to be this theory that if you're between 18-21 or 22 that there's sort of this middle ground," Bookwalter said. "You don't treat a kid on campus drunk in public like anybody else drunk in public."
Bookwalter said a difference between how Public Safety handles sexual assault reports and the Greencastle Police Department is how promptly the alleged attacker is interviewed. When a report is made, Public Safety will contact the alleged attacker and inform them of a stay-away order put between them and the victim. The alleged attacker often does not meets with Public Safety or Title IX for questioning till the next day, allowing them time to prepare and potentially be uncooperative.
Bookwalter said if the Greencastle Police Department was informed of a sexual assault, they would find the alleged attacker and bring them in for questioning right away and begin the investigation. "I just think they [Public Safety] play by their own rules that the rest of the world doesn't play by," Bookwalter said.
Nally acknowledged that Public Safety's procedure for reaching out to accused students is different than the Greencastle Police Department's. Nally said when contacting a student for questioning, she will send an email and ask about available times, whereas the Greencastle Police Department will show up to your door and demand an immediate interview.
"Working within the [DePauw] community and knowing the dynamics of our community are different," Nally said. "In Greencastle where there's 12,000 people and you don't know the police officers and there's not an expectation of maintaining a positive relationship."
Nally said the data collecting, interview process, and presenting information to the county prosecutor are all similar to that of the Greencastle Police Department.
DePauw Public Safety is on the University payroll and Public Safety staff are also DePauw University staff, but Public Safety itself is a deputized police department. Every sexual assault reported on campus is presented to the county prosecutor's office with all the information gathered during the investigation. "The minute we get a report we call the investigator for the prosecutor [for a consultation]," Nally said.
In terms of Title IX, Bookwalter views the practice of asking the victim if they wish to charge their attacker as being counter productive. "I think that's a terrible weight to put on the victim's shoulders," Bookwalter said, and noted that no one wants to go through the process, but victims tend to feel better after their alleged attacker is charged.
Madison said the process is important to inform victims of what they will potentially experience if they chose to go through the legal system. It is important for the victim to be cooperative in the process. "The criminal process takes significantly longer [than title IX]," Madison said. "It may not be set for trial for six months, a year down the line."
First-year Angel Torres said she wishes she had reached out to the Greencastle Police Department when reporting her sexual assault. "I feel like I should have mentioned something to them or called 911 rather than Public Safety at first. I wanted all of them [DePauw Public Safety, Greencastle Police, Title IX] involved," Torres said. "I should have known about that option."
Bookwalter said students are often pushed away from Greencastle Police when reporting sexual assaults. "You're funneled into the DePauw system," said Bookwalter.