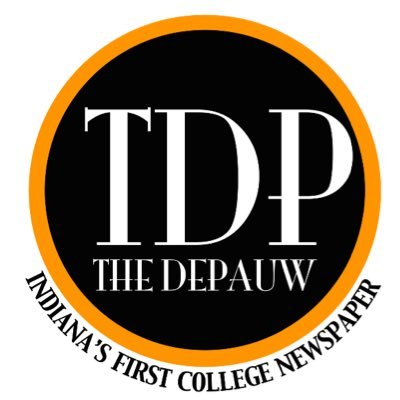 A mid-year policy change has been made to the DePauw University Student Handbook as of April 5. This new implementation is known as the Medical Amnesty Policy (MAP) and will provide more protection from disciplinary action for students who call for help regarding alcohol or drug-related incidents.
According to the terms outlined in the handbook, MAP is similar to the State of Indiana Lifeline Law except that it "applies to conduct on campus and in the Greencastle community."
Previously, if a DePauw student called 9-1-1 or DePauw Public Safety for the benefit of another student, only the student making the call would be exempt from administrative penalties. Now, according to the handbook, MAP "eliminates Community Standards consequences" in alcohol or drug-related situations for both the student who calls and the student in need of medical assistance, as long as the two individuals involved cooperate with officials at the scene. After the incident, the student under the influence of alcohol or drugs must complete "assigned alcohol or drug education activities."
MAP also frees organizations from Community Standards disciplinary action if they call for help and cooperate with officials.
"One of the things we've been trying to do all year long is trying to make our emphasis and focus has been on health and safety of our students," said Alan Hill, vice president for student academic life, who announced the new policy in an email to students, faculty, and staff. He stated that in the recent past there has been an increase in alcohol use, but a decrease in students calling for help for fear of getting themselves or another student into trouble. Many discussions and meetings throughout the last year led to the policy change.
"Students were part of those conversations," Hill said.
There are limitations to the policy. For example, if students are engaging in "code of conduct violations" such as hazing or harassment, they will still go through Community Standards. Also, if individuals are simply found by University employees without calling for assistance, they will not be protected from receiving penalties.
It is unusual for a policy change to be made in the middle of the year. Hill explained why, saying, "the reason we made that change now is because when you're talking about health and safety, why wait….why not make that change now?" He also mentioned that the nice weather will encourage people to go outside more and possibly engage in risky behavior.
So far, reactions have been "100 percent positive in terms of us enacting it and the timeliness of doing it," according to Hill. Since April 5, he has addressed various questions regarding the change. For instance, if an ambulance is needed at the scene, DePauw will not provide compensation. Also, if the student who was under the influence fails to complete the drug/alcohol education, the student who called for help will not be held accountable to their failure of completion.
Emma Bailey, a first-year student, reacted positively to the new policy, "I think it's a really great thing." She said that the previous policy presented an ethical dilemma, saying, "who am I to decide if they [a student] needs the hospital that badly?" In regards to the timeliness of the policy she said, "I do think it's interesting that it's coming in at the end of the year rather than the beginning of the year, but I think that it sounds like it's a response to students."
First-year Kathleen Curran said she believes students will utilize this policy.
"I'm really excited [about the policy]," Curran said. "I think it's going to cause a lot of more people to call for help."
Hill hopes the new policy will encourage students to seek help more often. "Now there's really no barrier," Hill said. "If you call, if you cooperate, neither of you are getting in trouble. There's no feeling like I'm letting down my friend."