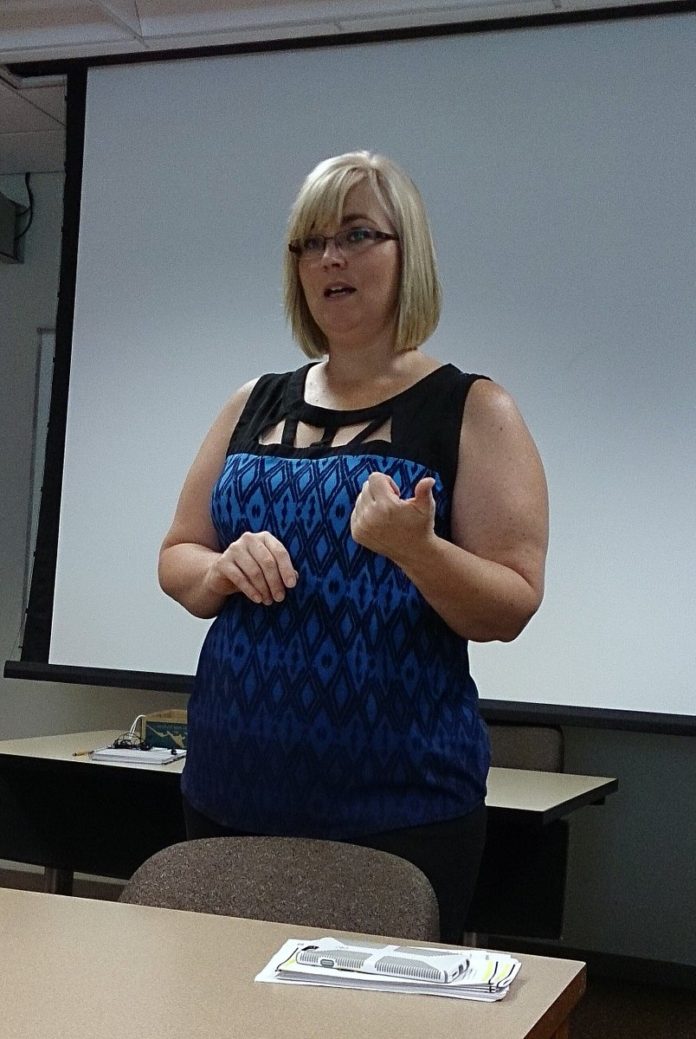 In an email sent to staff and faculty on Friday night, Dorian Shager, dean of campus life, announced Director of Public Safety Angie Nally will be leaving her position to work in DePauw University's human resources office.
"I congratulate Angie on her new position and her desire to pursue a new field after a 20-year law enforcement career," Shager wrote. Nally started at DePauw in 1997 as a Public Safety officer and became Director of Public Safety in 2008.
Nally will be working as a Senior Human Resources Generalist – Professional Development and Employee Relations Manager. The position is new to the University and was created at the end of the last academic year as part of a University-wide strategic planning initiative according to Nally. She will officially begin her new position on Dec. 1, on the twentieth anniversary of her first day on the job as a night shift officer for DePauw Public Safety in 1997.
Nally said the decision to leave was something she had been considering for some time. It was motivated by a personal need to learn and for a more accommodating schedule to allow her to spend more time with her family, as well as wanting to work on more positive outreach. Her new position will focus on faculty and staff training with an emphasis on promoting DePauw's values.
Nally said she is excited for this next chapter in her career but will miss working in Public Safety. "I have all the faith in the world in the staff here in Public Safety," Nally said. "I will miss my relationships with Public Safety staff."
Current Assistant Director of Public Safety, Charlene Shrewsbury, will serve as interim director until the end of the 2017-2018 academic year. Shrewsbury has worked for Public Safety for 18 years and has been the assistant director since 2015.
"Charlene is a dedicated, hardworking and knowledgeable law enforcement professional who will provide excellent guidance for Public Safety while we determine the next steps for the office," Shager wrote.
Shrewsbury said she is sad about Nally's departure because they have become close colleagues and friends, but she is excited to take on this new position, with the hope of becoming the permanent director of Public Safety in the future. "I'm geared up and ready to go," Shrewsbury said.
As Director of Public Safety, Shrewsbury plans on starting more community outreach initiatives and to reexamine the department's bylaws and policies.
Shrewsbury said, "It's very important that the DePauw community not just know us as officers, but as people."