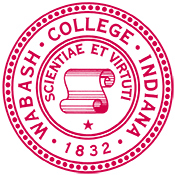 The brick paths of Wabash College have been quieter than usual this time of year. In years past, crisp autumn days are usually filled with the continuous ringing of the Monon Bell, the sound echoing between buildings and carrying throughout Crawfordsville. This year, we have not had the pleasant background sound to motivate us to get through the week. We have had to accomplish this feat on our own.
This week has been a time of adjustment for all Wabash men. No current student at Wabash has ever lived through a Bell Week without the bell sitting on the Chapel steps ringing from dawn till dusk. It has been a difficult year for Wabash to accept our new goal.
Instead of protecting our bell, we must take it back.
While most took this new sense of purpose and directed it toward their effort and hard work on the football field, in the classroom, or in other extracurriculars, some took it more literally.
Every year Wabash Football has one main goal: win the Monon Bell. With our second loss of the season to Wittenberg in the toughest fought game this season, the Little Giants have been eliminated from the potential for postseason play. So, all secondary goals the Little Giants had coming into the season no longer affect the mindset of the players and coaching staff. This means, with one game left on the 2017 schedule, there is only one goal.
With a ground and pound running game and experience on the defensive side of the ball, the Little Giants are back to what they do best: hard-hitting, in-your-face, smash-mouth football. Behind a strong backfield in Ike James '20 and Isaac Avant '20, the Wabash offense is averaging over 260 rushing yards a game. The combination of strong downhill runners has helped Wabash average 31 points a game. Wabash has excelled at controlling the clock and wearing down opposing defenses.
On the defensive side of the ball, the Little Giants have proved a tough task for opposing offenses. Behind dominant play from linebackers Evan Hansen '19 and Byshup Rhodes '19, the Wabash defense has allowed, on average, just 20 points a game. Hansen has been a strong point for the Wabash defense, averaging over eight tackles a game with 68 in total on the season. The Little Giant defense has proved most reliable against the run, forcing 15 fumbles this season. This means DePauw might have to run the majority of their offense through the air.
This year's Monon Bell game is going to rival the intensity and atmosphere of last year's Bell game. Wabash, with our new sense of purpose, is going to come out strong, aggressive, and more motivated than ever. It is going to be a very close game, but in the end, our smash-mouth running game and powerful defense are going to prove too much for DePauw.
The Bell will return to Crawfordsville.
Wabash wins 28-24.
By The Batchelor's sports editor, Tucker Dixion