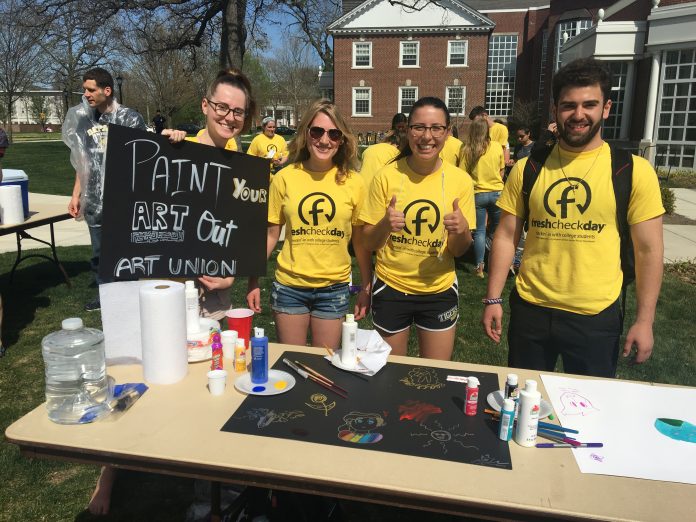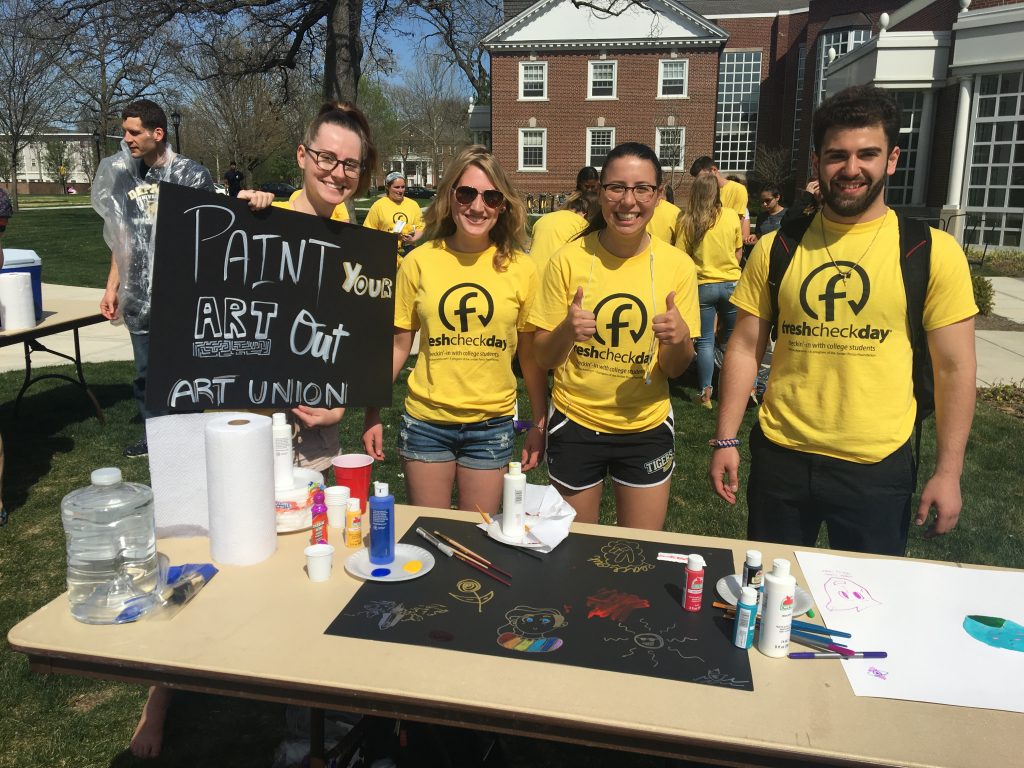 One in four college students has a mental health disorder and, according to Active Minds, an organization dedicated to dialogue about mental health, not nearly enough students are seeking help. Active Minds is only one of several organizations that joined together with DePauw counseling services for Fresh Check Day.
DePauw's second annual Fresh Check Day was held in Stewart Plaza on May 1 from 4-6 p.m. The day was intended to "make students aware of warning signs of suicide and other mental illness as well as make students aware of resources on campus to support their own mental health," according to DePauw counseling's Instagram.
The counseling center's Wellness Advocates, a group of students dedicated to improving DePauw's overall health, received approval through the Jordan Porco foundation in September to host this event.
The Jordan Porco foundation is dedicated to preventing suicide and raising mental health awareness in young adults. Porco was a college student who commited suicide and his family provides support for campuses across the country to spread awareness. The foundation provided the promotional material for DePauw's Fresh Check Day.
"I have personally dealt with a lot of post-traumatic stress and anxiety," said student coordinator and junior Sarah Schwomeyer. "It's made worse by being in college, and there is a huge stigma around [mental health]. It's not okay to say 'I'm overwhelmed.'"
Many of the stations revolved around the idea of destroying the stigma around mental health. Active Minds handed out buttons reading "#STIGMAFIGHTER."
Several of the other booths were dedicated to coping mechanisms.
"Paint Your Art Out," was sponsored by Art Union, Alpha Chi Omega and Phi Gamma Delta. This booth allowed students to draw and paint whatever they felt. "When Life Gives You Lemons," sponsored by Pi Beta Phi, had students write sources of stress on the rinds of lemons, then squeezing them and making the juice into lemonade. "Check In & Chill Out," sponsored by Lambda Sigma Epsilon, helped students take different screening tests for mental illness and put them in touch with the DePauw counselling team.
"Through all of the outreaches that [DePauw counseling] has done, I've met a face that I see a week or two later at an intake appointment," said Scott Hamilton, clinical counselor and staff advisor for Fresh Check Day. "The event is a great way to bridge the gap between our direct services and the impact we can have outside of the counseling center."