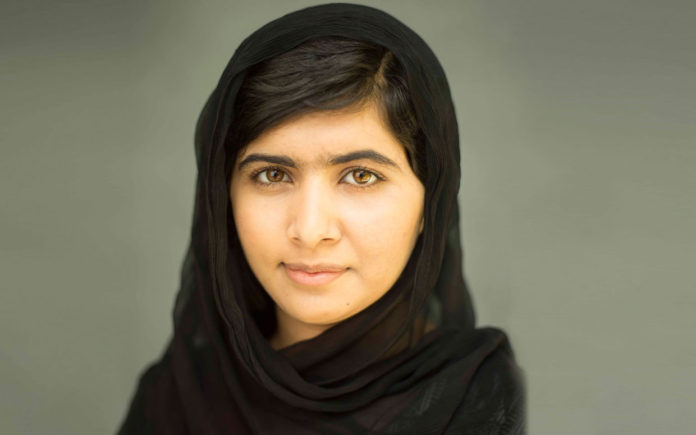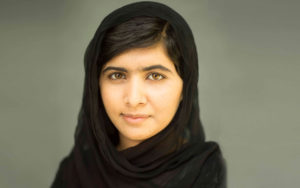 The youngest winner of the Nobel Peace Prize award, Malala Yousafzai, 20, will give the first Timothy and Sharon Ubben Lecture of the school year.
Yousafzai received her Nobel Peace Prize in 2014 for her fight for girls' access to education, which has since become an international movement. In October 2012, she was shot in the head by a member of the Taliban for openly fighting, and writing about the right for women and girls to seek education. She recovered and returned to school by March 2013.
In 2013, her book "I Am Malala: The Girl Who Stood Up for Education and Was Shot by the Taliban," was published and became the subject of a documentary, "He Named Me Malala". She was named by Time magazine as one of the most influential people in the world, also in 2013.
Ken Owen, executive director of media relations, has been working to get Yousafzai to DePauw for almost three years. "Other schools have been calling me asking how we brought her to campus," said Owen. "Persistence is the only thing I can tell them."
Deepa Prakash, associate professor of political science, is excited to have someone as fascinating as Yousafzai on campus. "She's an inspirational figure and she has quite an incredible story," said Prakash. "She's a relevant figure and I think the students can learn a lot from her."
Owen thinks Yousafzai's visit has the potential of being biggest Ubben Lecture to date in terms of interest. He said people are contacting him from all over the country and the world, asking about her speech. "I'm getting calls from people who know nothing about DePauw," said Owen.
Junior Maria Mendez is studying abroad at Oxford University in London this semester, the same university Yousafzai will attend in the fall as a first year. Unfortunately, Mendez will not be able to come to DePauw to see the lecture live before she has to leave. "I will Livestream the lecture because Malala is one of my heroes and I'm really interested to see what her lecture is on," Mendez said.
Prakash said there is a significance to having political figures talk to students because political events define and shape people's lives. "You may not be interested in politics, but politics are interested in you," Prakash said.
Mendez and Prakash both said they enjoy the Ubben Lecture Series because it is a unique opportunity to hear and learn from people who are leaders in their field. "It's important to be connected and invested in world events," Prakash said.
Prakash hopes that students take advantage of this opportunity because she is not the typical political figure DePauw has hosted in the past. "Change doesn't just happen in a room with white men and she's a good example of how politics can work in your everyday life," Prakash said.
Yousafzai can be a good example for student activism on campus, Prakash told The DePauw. "It's inspiring to see someone your age doing big things because it makes you think that you can do something big, too."
Mendez hopes Yousafzai will talk about how DePauw students can get involved in the fight for equal access to education. "The Ubben lectures are one of my favorite things about DePauw because we get to hear people talk about current issues that occur outside of the 'DePauw bubble,'" Mendez said.
Yousafzai's speech will be live-streamed to DePauw students and community members but regional and national media will only have ten minutes to tape her opening address. During this time, Yousafzai will address the audience at a podium. After she speaks, Yousafzai will sit down for a question and answer with Jeffrey Kenney, the Walter E. Bundy professor of religious studies. Finally, she will take student submitted questions asked by members of DePauw student media organizations.
Despite the limited live-stream, Owen has high hopes for the impact of Yousafzai's lecture on the DePauw community. "This is going to be a day 15 years from now that people are talking about," Owen said.
The Ubben Lecture will take place in the Neal Fieldhouse on Sept. 4 at 7:30 p.m.
CORRECTION: A previous version of this article inaccurately stated that the live stream of Yousafzai's speech to members of the DePauw community would be 10 min. DePauw students will be able to view the entirety of her lecture, but regional and national media will only get 10 min to record her address.