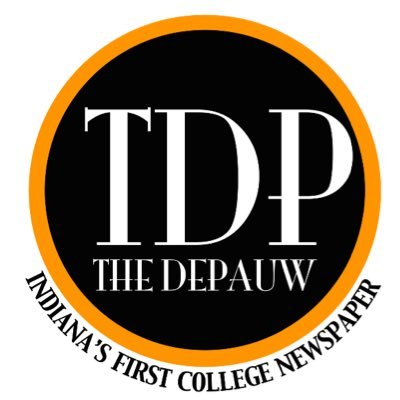 Every Thursday at 8 p.m., DePauw students fill a media room in the Center for Diversity and Inclusion (CDI) to capacity in order to watch Season 3 of RuPaul's Drag Race All Stars.
RuPaul's Drag Race All Stars is a popular show that gives its audience a look into the competition, drama and hard work that comes with being a drag queen or king. The show's current season and has become a weekly celebration organized by DePauw student groups Queer Students of Color (QSOC) and United DePauw (UD), but all students are welcome to the event.
"Everyone on campus is welcome to it, whether folks identify in the LGBTQIA+ community or not," Matt Abtahi, assistant director for the CDI, said.
For senior Laurel Tilton, president of UD, drag is a "caricature" of gender stereotypes with women wearing a lot of makeup or men having beards. Tilton believes that the ability to poke fun at such stereotypes could be a reason why there is an appeal to drag culture. "It's [drag] just playing on these stereotypes that we have of gender and then emboding that to poke fun."
Zoe Hines, senior executive member of UD, also enjoys the event because it is an opportunity for executive and non-executive members of QSOC and UD to get together and bond over the show.
"It's [drag] a version of gender and the empowerment that comes with it," Hines said. "As well as a place for people in the queer community to be able to talk and speak and project something that people often misunderstand."
Hines said that although there are people who are quite unfamiliar with drag culture, education on the subject will help those who are unfamiliar understand how drag can be empowering.
"Drag culture… continues to challenge our notions of sexuality and gender performance," Abtahi, said.
Leaders of QSOC and UD came up with the idea of making the viewing parties a weekly event to stress the prevalence and importance of drag culture. Prior to the creation of the weekly viewing parties, UD has hosted an annual Drag Ball which shows the interest the DePauw queer community has in drag culture.
The weekly event has offered the opportunity for both QSOC and UD, who hold separate meetings, to get together in a low-stress environment and bond over the show. "We were hoping to bring the queer community at large together," Abtahi said, "and I think that event provides us that opportunity."