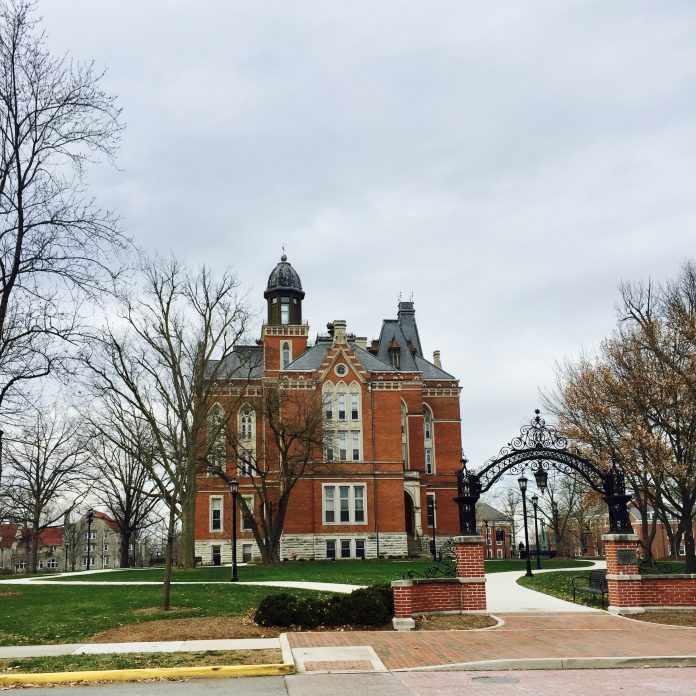 Dear President McCoy and the Board of Trustees,
As alumni, we write this letter to express extreme concern over recent displays of racism on DePauw's campus. Incidents involving racial slurs, threats, and other harmful behaviors in settings across campus - residential halls, academic buildings and public spaces - are beyond unacceptable. The number and severity of these events illustrate a clear systematic and cultural problem that exists at DePauw. The response to these events need to reiterate, reinforce, and state boldly that racism and discrimination do not belong on DePauw's campus.
We recognize the pain and trauma these incidences cause the communities of color on campus and we want to be clear that we stand in solidarity with our students of color and students of marginalized identities. It is unacceptable for students to feel unsafe or to encounter any form of bigotry and hate on our campus.
We understand students have presented the administration with a list of demands; we support these demands and echo their importance. We encourage the administration to continue to meet with students. We, above all, encourage the administration to listen thoughtfully to students to understand their perspectives.
For the last few years, DePauw has hosted a "DePauw Dialogue." Yet, it appears the intensity of racism and discrimination on our campus has increased. Clearly, the administration has failed to provide an adequate avenue for conversation about race and discrimination. It is clear that the administration has not done enough to cultivate an environment where the culture at DePauw has changed. The issues that led to the creation of the "DePauw Dialogue" in 2014 remain issues today in 2018.
Knowing that racist and discriminatory events continue to occur on our campus creates a moral and ethical dilemma for alumni to speak on campus climate in a positive manner. We will not willingly endorse a University that has not sufficiently demonstrated progress in handling systematic oppression and structural violence. We will not endorse a University that has not adequately prioritized the safety of our students. Ultimately, if leadership continues to fail our students, we, alumni, will not continue to financially support or positively represent this University in any capacity.
Respectfully,
Mary Xiao '16
Hanae D. Weber '16
Jessica Keister '16
Kendall Kruszewski '16
Madeline Hawk '16
Connor Tomasko '15
Megan Angers '17
Ashton Johnson '15
Tyler Donaldson '16
Gesenia Viviescas '17
Nathaniel Fox '16
Diane BoothKlem '90
Kurt Klebe '91
Taquesha Dean '17
Catherine Larson '89
Katrina Brent '07
Katherine Bremer Doran '06
Chris Doran '06
Megan Benedict '13
Kristin Hart '90
Grace Anne Oczon '16
Alexandria Lydon '14
Jessica Maginity '14
Rebekah Coble '14
Jeremy M. Wong '12
Sarah Trew '11
Kathryn Denton '08
Sara Horton '12
Kelly Houpt Meyer '10
Stephany Cook '16
Sarah Dela Cruz '16
Thomas Lee Kneeland Johnson '14
Mary C Roberson '10
Justine Clarke '17
Stacey Sands '08
TaSharra Ford '12
Allana Johnson '13
Dionne Gomez '10
Khadijah Crosby '14
Megan Carter '14
Nicole Pacino '02
Kelly Chen '13
Yesenia Silva '17
Michael Philipp Pascua '13
Catherine Hensley '17
Sharon Maes '15
Chelsea Naylor '14
Estrella De La Torre '15
Jazmin Lesane '17
Maribel Diaz '15
Rebecca Konegen '93
Myron Burr '13
Alexandria Gaumer '17
Madison Payton '08
Megan Talcott '09
Colleen Whiting '16
Juan Berumen '17
Catherine Flynn Friedman '07
André Williams '15
Caitlin Qua '16
John Jessup '17
Kaela Goodwin '17
Joshua Walker '15
Laurel Johnson '16
Dione Gordon '15
Jazmine Harper-Davis '14
Leann Burke, '15
Elisabeth Wilson '17
Manon Carter '17
Hunter Wilson '16
Jonathan Reyes '15
Brittanie LaCour '17
Dante Yokley '15
Cullen Hunter '17
Melissa Guerrero '16
Ia Tserodze '17
Erin Law '16
Asucena Lopez '16
John Yates '15
Zachary Jacobs '17
Rachel Hanebutt '15
Susheela Jayaraman '16
Kalpesh Mehta '13
Luis Estrella '11
Joshua A. Thompson '04
Hannah Joy Gauthier '17
Carianna Arredondo '14
Julissa Palomo '14
Laura Loy '16
Farouk Ayobamidele Animashaun '14
Stacey Johnson '07
Quiaria Ray-Asiedu '11
Olivia Taylor '12
Sarah Storti '07
Brittney Biddle '14
Kayanat Paracha '16
Sentari Minor '07
Elizabeth (Straebel) Henry '07
Mark Tyler '14
Katherine Cobb '07
Jordan Thomas '13
Lucille Allen
Josh Hanselman '17
Shanyun Wen '14
Kathryn Hyde Martinez '09
Brittny Goon '17
ShaDe' Watson '13
Hallie Anne Fischer '10
Maria Nguyen '16
Elisa Sunshine '13
Megan Landahl '14
Maggie Tresslar '06
Liz Farrelly '07
Gauri Sarin
Aftin Brown '07
Jessica Maginity '14
Josh Sanchez '12
Ty Hollett '05
Leah Weprich '13
Anna Kalen Hernandez Granger '14
Erin Sheek '13
Lindsay Eckert, 07
Maureen Bailey '16
Ashley Ullyot '16
Jessica Sullivan '07
Tiffany Briery '08
Hannah Wilson '07
Molly (Heitzman) Puga '10
Rev. Jennifer Hibben '07
Theodore Tutson '07
Carolyn (Walker) Cole '05
Andrew Cole '07
Sarah Proctor '17
Anthony E. Navarrete '12
Lee Kiesel '06
Brittany McCullar Harris '09
Alexandra Daniels Durham '10
Delores Colone '05
Lindsay Bartlett '07
Nicole Kniskern Sillery '05
Catherine Shook '04
Aimee Menne '07
Sarajane Eppley '05
Rosalyn Martin '11
Abigail Chew '02
John Pierce Kraft '12
Nicole Shirk '06
Danielle Suntrup '05
Francesca Nicosia '02
Molly Fohrer '10
Ryan Barton '08
Lindi Conover-Thompson '10
Kevin McKelvey '00
Christine Garrabrant '05
J.C. Pankratz '12
Courtney Hague '08
Melissa Yahne '10
Oksana Polhuy '14
Crystal Lee '12
Ryan Grable '05
Malina Tang '17
Sarah McCord Moreau '09
Jon McArdle '12
Melissa King '04
Anna Butz '14
Margaret Wagner '14
Phua Xiong '14
Ose Jackson '15
Janelle (Nick) Thixton '13
Darryl Neher '88
Lara Powers '08
Jennifer Dickman '14
Katherine Jovanovic '15
Katherine A. Walton '02
Elizabeth White '12
Nicole Samsel '08
Dan Lucero '08
Pranay Jhunjhunwalla '14
J Diaz '13
Gabrielle Duong '16
Nicole Kniskern Sillery '05
Adam McClean '07
Amanda Stoermer '07
Kelly Banchak Grady '98
Whitney Guthrie '06
Andrea Huska '09
Emma Veon '17
Siobhan Hunter '09
Darren Parr '06
Scott Weaver '01
Akanksha Chawla '12
Kayce Thompson '07
Sandy Tran '14
Ashlyn Myers '15
Elizabeth Dewart '12
Amanda Fenn '08
Benton Crider, '17
Tiffany Carson '06
Brian Culp '06
Shayla Williamson '07
Mary Misch '16
Taylor McGarrah '14
Amy Ratcliffe '90
Suzannah White Fischer '91
Ashley Castillo Mitchell '13
Bianca Rodriguez '15
Catie Kosinski '02
Allen Ratcliffe '59
Kathi Harland Harp '07
Amelia Warren '17
Robin Jacob '89
Lisa Langhout '87
Rhett N. Cochran '92
Jordan Ragasa '13
Natalie Yaipen '16
Robyn Ratcliffe Manzini '87
Lawrence A. Ratcliffe '63
Kartik Amarnath '13
Bulmaro Espericueta '17
Kimberly Mendez '16
Lucy Parker '16
Zachary Vanes '13
Katie Kraska '13
Katherine Markiewicz '11
Jill Sallows '90
Shelby Schuh '04
Lucy Cohen '13
Jessica Adams '11
Leslie Davidson Jaworski '90
Joanna (Kieschnick) Gaskill '09
Brooke Havlik '09
Elizabeth Lavely '05
Chris Jennings '13
Dustin Funk '08