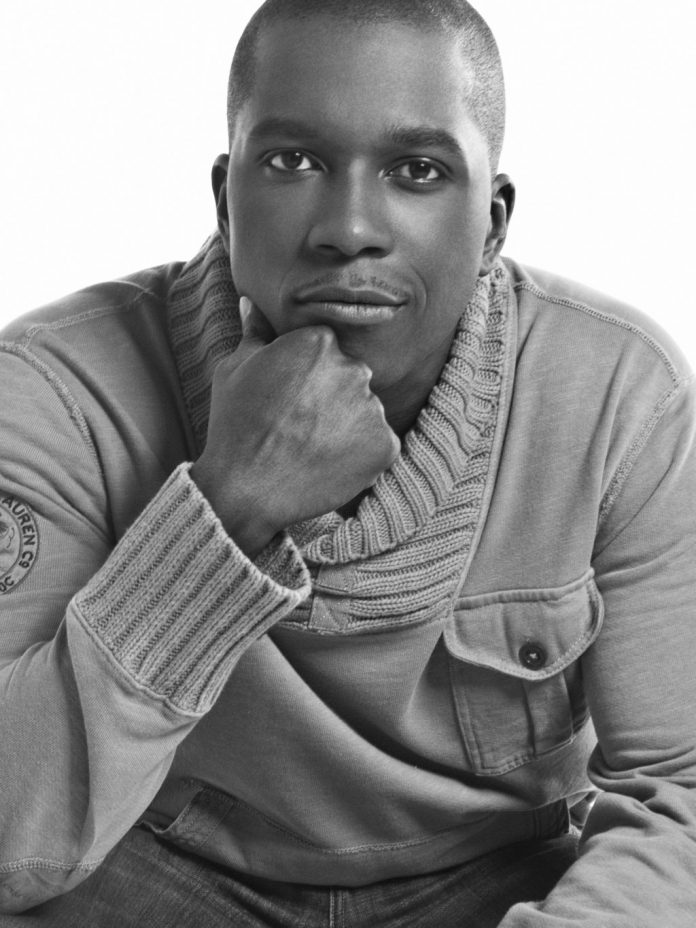 From film to television to theatre, Leslie Odom Jr. has done everything, except performing on the Kresge stage. That's about to change.
The Tony Award winning actor, best known for playing Aaron Burr in "Hamilton" on Broadway, will be the University's first Ubben Lecture of the 2016-2017 school year. On Sept. 21, Odom will grace the halls of the Green Center of Performing arts as the first Ubben Lecturer to include an actual performance.
Director of Media Relations and Manager of the Ubben Lecture Series since 2002, Ken Owen said Odom's lecture titled, "Finding Your Personal Spotlight," will be different from other past Ubben Lectures. "We've never had a performance as part of an Ubben Lecture and he's even bringing his own band for the performance," Owen said.
Owen encourages all community members to attend, even those not necessarily interested in theatre. "I think [Odom] has a compelling life story, it's not like he won American Idol and life changed for him," said Owen.
    At seventeen, Odom was on his first Broadway show, starring as Paul in the musical "Rent."  After "Rent," he went back to finish college at Carnegie Mellon School of Drama.
    While at Carnegie Mellon, he performed in "Leap of Faith" on Broadway and won the 2012 Astaire Award for Outstanding Male Dancer. After graduating, he moved to Los Angeles and had various acting jobs such as playing Sam Strickland on "Smash" and Reverend Curtis Scott on "Law and Order: Special Victims Unit."
Nonetheless, Odom had to fight for his role as Aaron Burr, and even gave up the chance to star in the new television show "State of Affairs," of which he had already filmed the pilot to be in the Broadway musical. "I hope [students] recognize his passion and his willingness to commit, to go after what he believed in," said Susan Anthony, Professor of Communications and Theatre.
When Odom auditioned for the role of Aaron Burr, Odom dressed as the character and memorized all of his songs. "He went in for Burr, he wanted Burr," Anthony said.
Anthony, who will introduce Odom on Sept. 2, has been a fan of the character Aaron Burr since she was a child. "I read a lot about Burr as a kid, and the idea of getting to introduce the performer [Odom] who really wanted to play Burr and by all accounts he has done such a fabulous job," said Anthony.  
Commenting on Odom's work ethic, Professor of Musicology, Elissa Harbert said, "He's a hard working actor, he does television, he does theatre, he just released his own album, and who knows what he's going to do next." Harbert said bringing Odom to DePauw is "such a cool choice" and also applauded Odom's portrayal of Burr in Hamilton. "What I think is so remarkable about him is his focus, when he is performing it is like there is nothing else in the world happening," said Harbert who's seen videos of Odom performing.
"Hamilton" is about the history of the Revolutionary War and the life of the first U.S. Secretary of the Treasury,  Alexander Hamilton. Harbert is writing an article about Hamilton called "History is Happening in Manhattan: Hamilton and History Musicals," and will be presenting her research at the Society for American Music Conference. "If you think about [the history of the Revolutionary War], it excludes women and it excludes people of color to the extent that a person who looked like Mr. Odom would have been a slave," said Harbert.
Odom acting as Aaron Burr in "Hamilton" has inspired students on DePauw's campus like School of Music junior, Abigail Martin. "The work that [Odom] does in music isn't just incredibly excellent art, but it also makes a difference in the community and the world, and that is where art should be moving towards," said Martin.
Some DePauw students will have the opportunity to meet Odom when he visits, including the cast of the student musical "Company," which debuts next month.
"I'm nervous yet ecstatic," said senior Angelica Ortiz about meeting Odom. Ortiz is the assistant stage manager for "Company" and will meet Odom along with the rest of the cast and crew. "I'm excited that an influential person of color in the arts is coming to DePauw to speak with students," said Ortiz.