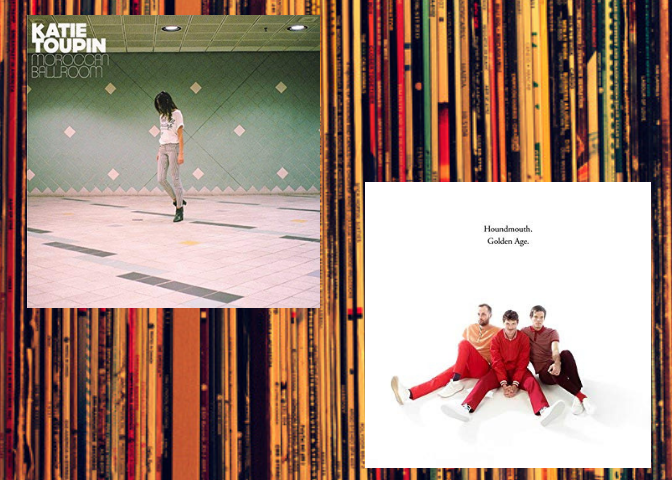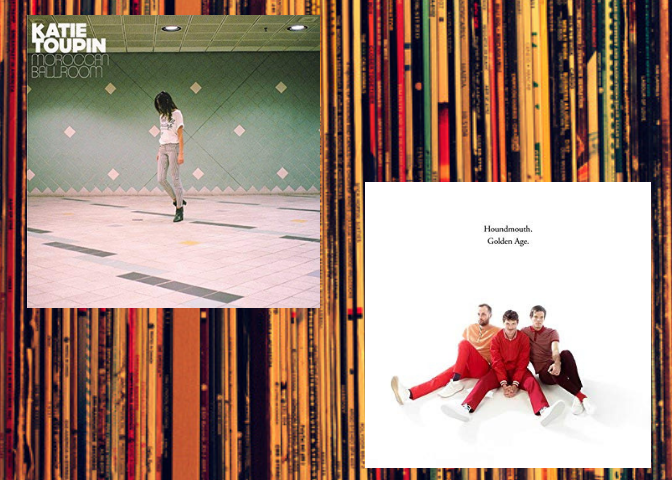 In 2016, founding member, keyboardist, and vocalist of the alternative-blues band Houndmouth, Katie Toupin, went her separate ways with the group. A statement from the band says that it was an "amicable split," and "they're still on great terms." Within two years, Houndmouth has forged on, continuing to tour while also releasing a third album, "Golden Age," in August. Meanwhile, Katie started to make a name for herself as an independent artist. Her latest release, an EP titled "Moroccan Ballroom," was independently released on streaming services in March of this year, and she is busy recording new music. It begs the question that is two-fold: what's Houndmouth without Katie, and what's Katie without Houndmouth?
First, the former. Katie left the group midway through a tour promoting their sophomore album, "Little Neon Limelight." Katie is featured heavily as part of the groups iconic three-part harmony, and even takes the lead in "Otis" and "Gasoline." Building on a similar sound already shown before in their first album, "Over the Hills and Below the City," the album became a critical and commercial success, rocketing the group to indie-level stardom and garnering mainstream radio attention with the loveable and catchy, "Sedona." Despite this, Katie left the band and moved on to a solo venture. Fast-forward to the end of this summer, where Houndmouth released their third LP, "Golden Age."
"Golden Age" is the result of an experiment with a different sound, and move to a bigger label, and frankly, it's a bit of a mixed bag. Firstly, they lost Katie, who held together the three-part harmony and was definitely the standout vocalist among herself, Matt Meyers (lead guitar, vocals), and Zak Appleby (bass, vocals). On "Golden Age," the iconic vocal arrangements are absent, save one song on the album "Waiting for the Night." Faint backing vocals are apparent, but, the spotlight shifted towards Matt Meyers, whose vocal twang is still great, but it starts to lose its charm throughout the duration of the album. Second, the sound and lyricism here is nothing like the albums before it. A tenacious move, but a successful one? I'd say no. The dirty, southern-fried riffs of previous releases are swapped out for layered synths, heavily-distorted guitar, and electric saxophone, provided by new member, Drew Miller. The whole thing is highly overproduced, leading to the sound moving from something more akin to indie-pop, and couple that with simplistic lyrics that lack the storytelling element of of the previous releases, and you've got a forgettable finished product.
Katie Toupin on the other hand, left her hometown of Louisville, and moved out to LA. Her debut EP, "Moroccan Ballroom," was recorded in a single take, live in her cramped LA bedroom. It features guest musicians, but places her voice and her guitar talents at the forefront. In contrast to Houndmouth's third release, the production is minimal, and the result is something much more enjoyable. Further, the finished product is something much more intimate and natural than "Golden Age." "Danger," and "Boys Will Be Boys" tell stories of not-so-distant heartbreak and struggles with addictions, and they held together by the familiar sound. Katie builds on the roots characteristic of her tenure in Houndmouth, but don't ever feel tired or sound repetitive.
Keep an eyes on Katie, and let's just hope Houndmouth's experiment was a one-off. But for now, you can hear songs from both releases on WGRE 91.5 – Your Sound Alternative.